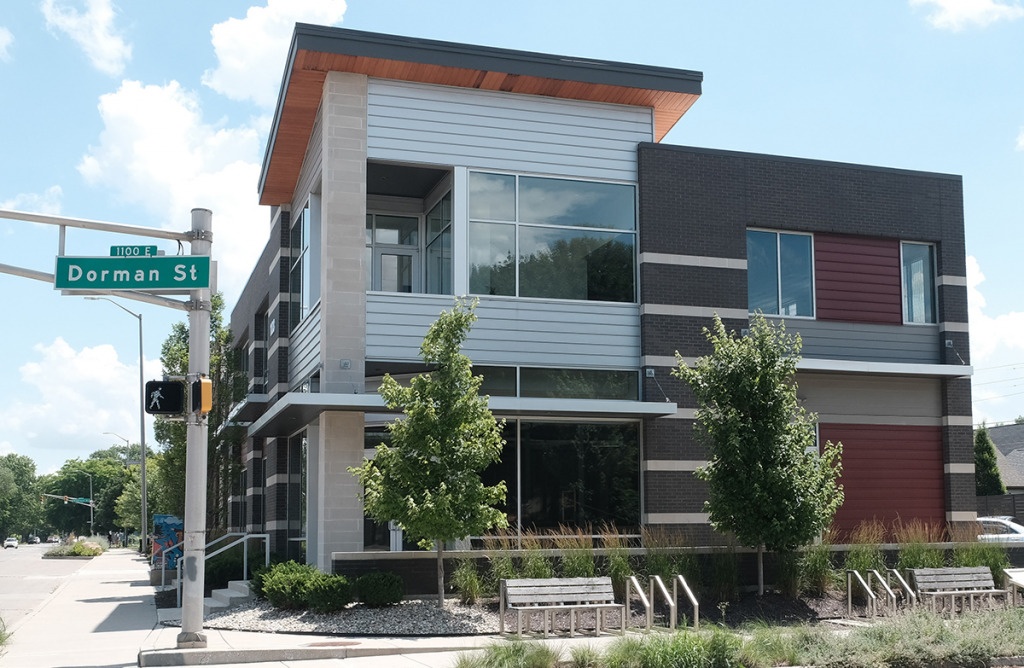 Sidedoor Bagel, an Indianapolis startup that currently sells its products via delivery and pop-up sales events, plans to open a brick-and-mortar shop in the downtown neighborhood of Cottage Home.
The shop is slated for the southeast corner of 10th and Dorman streets, occupying about 800 square feet within a multi-tenant building. Owner Josh Greeson said he's in the process of securing permits to upfit the space and hopes to have his shop open by early to mid-fall.
Greeson declined to say how much he's investing to launch the business.
Sidedoor Bagel is the outgrowth of what started as a side interest for Greeson, who was working in real estate when he got interested in bread-making several years ago.
"It was kind of just a hobby thing to start," Greeson said.
But Greeson said he had always harbored a desire to work in the hospitality or culinary industries. He took his interest to the next level when he went to work at Fletcher Place bakery Amelia's two years ago.
Greeson started making his bagels while at Amelia's and offered them for sale at the bakery. He also got permission from Amelia's to sell the bagels on his own via delivery.
At the beginning of this year, Greeson left Amelia's to focus on his Sidedoor Bagel business full time. He's currently operating out of a commercial kitchen downtown, making bagels in batches of 500 at a time and delivering the bagels and cream-cheese spreads to customers who place orders online.
Greeson specializes in sourdough bagels in a variety of flavors including plain, sea salt, sesame, poppy, "everything," cinnamon sugar and others.
Sidedoor Bagels also sells through pop-ups at third-party retail spots including Tinker Coffee Co., The Love Handle, Commissary Barber and Barista and Two Chicks District Co.
Greeson said operating on a delivery and pop-up basis helped him keep his business going during the pandemic. It also didn't hurt that he'd worked at Amelia's. The bakery is well-known for, among other things, supplying bread to numerous local restaurants.
"That was definitely a platform to help," Greeson said.
It's enough to keep Greeson and his wife, Emily, plenty busy. Other than occasional help from friends, the two handle all of Sidedoor Bagel's deliveries.
"The demand is definitely there; I just haven't been able to keep up with it," Greeson said.
Greeson plans to shift away from deliveries and focus on walk-in customers once his retail shop opens. He also plans to offer an expanded menu, adding choices like coffees, bagel sandwiches and pastries.
Please enable JavaScript to view this content.