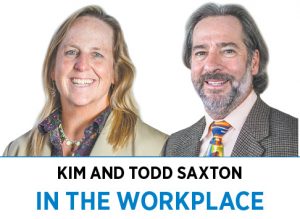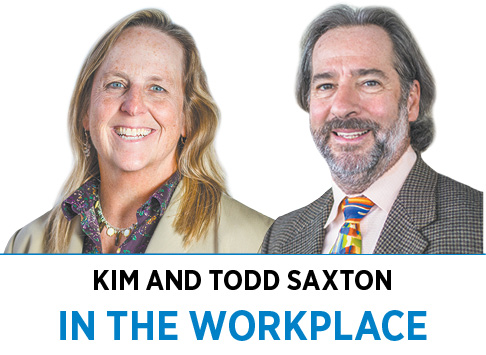 After the Great Recession of 2007-2009, do you know what types of firms created new jobs? It was not older, established ones. Instead, from 2008 to 2011, the United States' net positive job growth came from firms that were less than 5 years old, according to research from the OECD Directorate for Science, Technology and Innovation.
That's right, companies started during the recession were the ones that created the most new jobs after the recession. What makes this statistic even more impressive is that the rate of startups also steadily declined from 2002 to 2011. How amazing is it that these young firms, which accounted for less than 20% of all companies, were the job-growth engine for the entire country?
We are at a similar transition point as we come out of the COVID-19 pandemic. Data from the National Bureau of Economic Research and author Robert Fairlie shows the United States saw a 20% reduction in the number of small businesses in operation in the first three months of the pandemic. More important, the losses vary by ethnicity, with Black-owned small businesses having the largest decline—more than 40% disappeared. The number of Latino-owned businesses declined more than 25%, and we lost more than 30% of Asian-owned businesses.
There was somewhat of a recovery in the rest of 2020, but we still ended up with a net loss of about 5% of small businesses. It's estimated that at least 100,000 small firms are gone forever. The pandemic further exacerbated the polarization between the "haves and have nots" in terms of wealth as well as health. Big business, tech and the stock market won. Small businesses lost.
As we begin to come out of the pandemic, it is time for all of us to support small businesses, especially minority-owned small businesses. As Stephanie Sponsel wrote in an IBJ Viewpoint recently, "positioning more Hoosiers for entrepreneurial success … is a key for boosting economic success for all."
The average U.S. Black-owned business has annual sales of $58,119. Compare that to $143,271 for Latino-owned, $364,717 for Asian-owned and $546,176 for white-owned small businesses, according to Fairlie's research. This is not a "do good" initiative driven by liberal policies and inclinations. All of our economic futures depend on it. An analysis from the Rand Corp. estimates that those in the 90th percentile of income lost $47 trillion in "radical inequality" over the last 40 years. This leaves several generations of less fortunate with lower economic security and poorer health—factors that have become a huge drain on our economy. This is also a great source of instability. Civilizations with radical inequality are short-lived.
So, how can we overcome? First, we need to change our own purchase habits. Sometimes, these businesses are a bit harder to find. So, before you shop at the same big-box retailers, do a search to find a local store. Same with restaurants—look for local, minority-owned restaurants to support. Need to hire some services, like accounting, design, marketing, personal chef, etc.? Again, seek out local, minority-owned service firms.
Check out the Indy Black Chamber of Commerce, the Hispanic Business Council and even your local chamber of commerce. Look for groups listing local, minority-owned businesses on Facebook, like Indy Black Owned. Check out the Victor.app for a wide range of local minority-owned businesses. The state also maintains a searchable directory of certified Minority Business Enterprises. Who knows, you might be supporting a future Madame Walker or Mays Chemical in the making.
Another way to contribute is to invest in minority-owned businesses. Through the third quarter of 2020, Crunchbase found that minority founders received less than 3% of the $87 billion in startup funding. Locally, The Startup Ladies maintains a list of minority- and women-founded companies seeking investors, as does the Black Indy Chamber.
There are at least three crowdfunding platforms with a strong representation of minority founders: fundBLACKfounders (fbf), SeedInvest and MainVest. Fbf is basically like Kickstarter, and you can back a business for as little as $25 with escalating rewards for larger investments. At MainVest, you invest in a revenue-sharing note with a local company (e.g., "Main Street") for as little as $100. With SeedInvest, you are investing for equity and can join an auto-investment program for as little as $200 or invest in a specific company for about $1,000.
Of course, investing in these small and new companies is highly speculative and risky. You should only invest money you can afford to lose or be able to wait five to seven years for a return. If you can afford it, your dollars can have a big impact.
As these small businesses grow, they bring numerous benefits to the community. Your dollars stay local, making the community more prosperous, and jobs are created locally. The health and economic security of the entire region benefits.•
__________
Todd Saxton is associate professor of strategy and entrepreneurship and M. Kim Saxton is clinical professor of marketing at the IU Kelley School of Business at IUPUI. The Saxtons are co-authors of "The Titanic Effect: Successfully Navigating the Uncertainties that Sink Most Startups."
Please enable JavaScript to view this content.