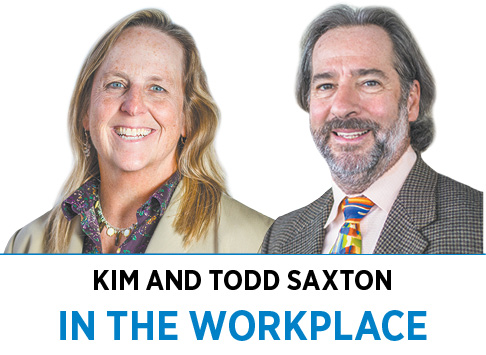 You might be asking, what the heck is an intrapreneur?
In our work, we have the pleasure of working with as many intrapreneurs as entrepreneurs. They are change agents and innovators within their employer organizations. Technically, Dictionary.com defines an intrapreneur as "an employee of a large corporation who is given freedom and financial support to create new products, services, systems, etc., and does not have to follow the corporation's usual routines or protocols."
Depending on the organization, intrapreneurs can be successful and find meaning by thinking differently and contributing to a larger whole. At times, though, they can feel frustrated, ostracized from the core and/or attacked for pursuing new ideas. After all, new ideas often bring changes with them—and change is hard!
In a column last year, we wrote about the characteristics of entrepreneurs. It turns out that entrepreneurs and intrapreneurs have a lot in common. They see problems they want to solve. They are action-oriented. They are not afraid to upset the status quo.
But there are some important differences as well. Because intrapreneurs work inside an existing organization, they don't take on the financial risk that entrepreneurs do. Of course, they typically have less financial upside as well. Intrapreneurs have access to more resources and structures. But then again, those structures can create barriers for them. Intrapreneurs still have to deal with bureaucracy. Entrepreneurs instead have "no-aucracy."
Let's tackle the myths about intrapreneurship:
◗ Intrapreneurs don't take on risk. Not exactly. In reality, intrapreneurs can be very exposed without organizational support. Their career stability and personal satisfaction are very likely at risk. They are still going to be blamed if the new idea fails.
◗ Intrapreneurship is all about fighting against "the man" and bureaucracy. Don't kid yourself. Intrapreneurs want to build something new, not tear something down. The motivation really is positive change. Just thumbing your nose at authority does not make you an intrapreneur.
◗ Intrapreneurship is easier than entrepreneurship. Nope. You still must navigate the sources of uncertainty that come with innovation. Moreover, your own colleagues might be your biggest critics, which can be emotionally difficult.
◗ Intrapreneurs are born, not made. Also wrong. There is a corporate innovator inside all of us. It needs the right circumstances and opportunity to bloom. But it also needs the training and toolkit to navigate the uncertainties.
So, let's say you want to give intrapreneurship a whirl. Here's what you want to do first: Identify a problem your company needs to solve that you feel passionate about, and work to understand it thoroughly. This could be anything from identifying new markets or offerings to tracking trends that could harm the organization in the future, to process improvements or even new technologies that could be useful in the future.
Like an entrepreneur, you have to understand the problem from a customer's perspective. And that customer might be inside your organization. What are they doing now? What could they change? What value will lead them to make a change? Use a motivational interviewing technique described by Adam Grant in the book "Think Again."
Next, identify possible advocates and naysayers inside the organization. Start with a mentor to make sure you understand the problem from others' perspectives and start to build internal support. They can also help you identify not only who can help you (an emerging "advisory board") but also who are the blockers who might prevent you from moving forward. At this stage, don't rush to a solution. Instead, make sure you understand the problem from diverse perspectives.
Finally, make sure your initiatives fit within the company's vision and core values. The goal is to bring innovation into the organization, not overthrow it. Make sure you understand how this new idea will help the organization achieve its long-term goals. You will need to understand and sell your idea on the why before the what.
As a leader, you also want to make sure you are cultivating a spirit of intrapreneurship. You both need and want new ideas to come into the organization.
If you want to help your team become intrapreneurs, consider hosting an innovation day. Pull everyone (or a select but diverse group) out of their usual jobs for one day, maybe even off-site. Give them a relevant business problem to solve or let them identify opportunities for change. Remind them the clock is ticking; they have a limited window to propose solutions, form teams around these possible solutions, develop a prototype and validate the potential success of each solution. At the end of the day, all teams present what they've learned.
You accomplish the goal of helping employees to think like intrapreneurs while bringing new ideas into the organization. Who knows? You just might discover a new revenue stream!
Innovation has never been as important as it is today. COVID has disrupted business and personal life. Ongoing supply chain problems, worker shortages, inflation and uncertainty mandate that we adapt. Bottom line? You don't have to leave your company to behave like an entrepreneur and create opportunities. And businesses don't have to lose their most creative and forward-looking people to a startup. Embrace intrapreneurship!•
__________
Kim Saxton is a clinical professor of marketing at IU Kelley School of Business at IUPUI. Todd Saxton is an associate professor of strategy and entrepreneurship at IU Kelley School of Business at IUPUI and Regenstrief Institute vice president for business development. They are co-authors of "The Titanic Effect: Successfully Navigating the Uncertainties that Sink Most Startups."
Please enable JavaScript to view this content.