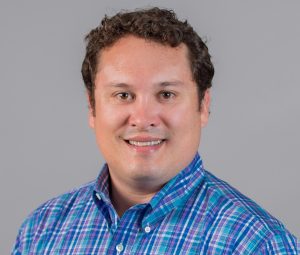 Law and accounting firms continue efforts to expand their services. That has led some of them to start companies within their companies. Locally based accounting firm Somerset CPAs PC recently began such an initiative in the tech realm.
Somerset last February hired Matt Tait, an entrepreneur and a veteran of the local tech sector, with the idea of starting a new company.
In August, Somerset launched Somerset Cloud—a software-as-a-service firm offering wares that help businesses automate and outsource bookkeeping, payroll, expense reporting and other back office functions—and named Tait the new limited liability corporation's managing director.
"We started at Somerset spending a couple of months looking at the accounting world and what the marketplace was telling us; looking at where the new businesses were growing and where the new product types were," Tait said. "And we asked what could we affect and do? Cloud accounting became a very clear winner quickly for us. We thought there was a better way to do it."
Somerset Cloud is growing fast. Tait said it's possible Somerset could launch other companies, but for now it's all-hands-on-deck with this first startup.
Some accounting agencies and law firms have had great success with this strategy.
KSM Consulting, a technology-services and data-analytics consultancy operating under the umbrella of Indianapolis-based accounting firm Katz Sapper & Miller, announced in April that Philadelphia-based private equity firm Renovus Capital Partners had acquired a majority interest in the growing company.
Indianapolis-based Ntracts Inc., a software-as-a-service company started under the umbrella of law firm Hall Render Killian Heath & Lyman, has grown from nine to 50 employees over the last four years. Ntracts, which makes health care management and compliance software, was recently sold to one of its employees, sales and business administration veteran John Shane.
Somerset so far is beating its own expectations. Somerset Cloud projected having six clients by the end of 2019. Instead it has two dozen.
The firm is launching its first marketing campaign next month, and Tait said the company's revenue—which he declined to divulge—will be 10 times higher in 2020 than 2019. He projects Somerset Cloud's revenue will be in the $5 million to $10 million range within five years.
Right now, Somerset Cloud's clients are in Indiana, but Tait thinks the company could grow its footprint nationwide.
In 30 days, I suspect we'll be in Illinois, Tennessee and Oregon," Tait told IBJ. "The product is national, but the start was local."
Somerset Cloud is targeting entrepreneurs and small- and mid-sized firms that might not be ideal for Somerset.
"Somerset Cloud doesn't compete with Somerset," Tait said. "Somerset Cloud opens us up to a different type of client."
Tait said customers can get started with Somerset Cloud for as little as $500 a month. He's not interested in working for customers on an hourly basis.
"As a person who has paid a lot of billable hours, I've never liked that system. We want to give [customers] fixed rates, and it's our problem if we quoted it wrong," Tait said.
He said Somerset Cloud found a way to save one of its early clients $2,000 and 15 employee hours a week after working with the company for one week.
Tait, an Indianapolis native and attorney who previously worked for event management software firm BidPal, restaurant marketing software company Füdé and restaurant-reservations software firm Plats, set out to create a separate culture for Somerset Cloud, which has a handful of employees.
"I wanted a tech-startup culture," said Tait, who has a minority stake in Somerset Cloud. "As part of that, we're going to try to grow this like a tech company—fast."
Tait said Somerset Cloud has a different approach from traditional accounting firms.
Somerset Cloud's approach is "technology first vs. accounting first," Tait explained. "That doesn't mean that we're not focused on your accounting, it just means once you have the technology right, everything else is easier. This is a company led by technology-first entrepreneurs. We're tech people that happen to do accounting, not accountants that use technology."
One of Somerset Cloud's chief competitors in the cloud realm, mAccounting, is headquartered right in its own backyard. The other major cloud competitor, Tait said, is Atlanta-based Aprio Cloud.
Please enable JavaScript to view this content.