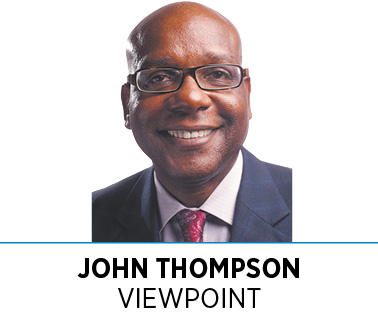 In the 1920s, the Black family was the most intact in America, with just under 90% of Black children born to married parents; those numbers were reduced to just under 80% by the late 1950s, and are about 20% today. Many factors contribute to this complex issue, but several stand out: losing your home, welfare criteria and inequities in criminal justice.
Imagine your own federal government backing housing discrimination with the Home Owners Loan Corp., a predecessor to FHA, which pioneered red-lining. That practice selectively granted loans and insisted that any property the Home Owners Loan Corp. insured be covered by a restrictive covenant—a clause in the deed forbidding the sale of the property to any member of a non-white race that could result in the neighborhood's losing value.
The alternative was to buy a house on contract at inflated prices, as did 85% of Black Chicago homeowners. They were forced to accept egregious terms from unscrupulous white lenders that ended in home loss. Today, redlined neighborhoods across the country display decay in property and loss of population after decades of little or no bank lending.
As a young boy growing up in Baltimore, I recall running through my housing project yelling "social worker" to inform everyone on welfare to hide expensive belongings. To receive welfare—or Aid to Families with Dependent Children—you could not have a husband or man in the house providing support, or you would lose your benefits. While this catalyzed the destruction of families, it also served as an effective barrier to family formation.
Additional racial inequities that damaged the Black family came via the criminal justice system in several discreet steps along a continuum.
Step 1 was a 1986 drug sentencing bill that included a provision with a mandatory sentence of five years for possession of two to six grams of crack cocaine. The same bill requires 100 times as much powder cocaine for the same sentence. Blacks tend to possess crack and whites powder. Given that the sentencing ratio is maintained for larger quantities, many Blacks are serving 30-year-plus sentences, with no parole, for insignificant increases in quantity.
Step 2 was the 1994 Crimes Bill, the coup de grace to the Black family. It further accelerated Black men's going to prison at alarming rates and for exceptionally long sentences, resulting in more than a million Black men behind bars today, many for crimes that would receive probation or a one-year sentence in other countries.
Leandro Andrade is a nine-year Army veteran and father of three in California whose case illustrates the three-strike rule. He was given two life sentences for stealing nine children's videotapes in 1995. The other two crimes, committed in 1983, were home burglaries.
Step 3 in the continuum is the school-to-prison pipeline and the racial inequities laced throughout. When I hear zero tolerance, I know from experience that it means Black boys go to the criminal justice system and white boys go to the principal's office. Carla Shedd, a City College of New York sociology professor working on a study of youth in New York's criminal justice system, sat through 791 hearings, with some boys as young as 11 years old—only two were white.
The impact on Black families has and continues to be destructive, given that many of these policies continue in various forms. A thoughtful focus on policy changes at all levels of government, business and society is necessary to fulfill the equality provision of our Constitution.•
__________
Thompson is CEO of Thompson Distribution, First Electric Supply, CMID and BC Countertops.
Please enable JavaScript to view this content.