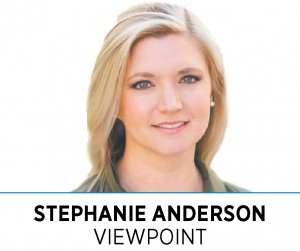 Undoubtedly, the pandemic has been a challenge for business owners across Indiana. However, as we wrap up National Recovery Month in September, we need to acknowledge that addiction has been an ongoing epidemic within our state and our workforce for years.
There are few people who have not personally experienced the impact of a loved one's substance use disorder. Indiana experienced a 33.1% increase in drug overdoses during 2020; in 2021, the state has already seen a 26% increase in naloxone administration (an opioid overdose reversal medication) and a 20% increase in overdoses at emergency departments.
State leaders predict that we have not yet hit our peak, as the numbers of overdoses continue to climb dramatically. Each of these numbers represents a human life, a family in pain and an escalation of fear and anxiety within our communities.
As the number of opioid overdoses rises to a new all-time high, the impact on businesses (large and small) and their ability to hire and maintain a workforce is an unspoken consequence of the state's escalating problems with alcohol and drug abuse. Now is the time for employers to use the lessons they have learned about resiliency, flexibility and endurance during this pandemic to truly make a difference in the battle against addiction in the Hoosier state.
How do we quickly turn the tide of addiction while simultaneously growing our business, our workforce and our impact on the local communities? It is time for business leaders to change their practices to encourage the workforce in their pursuit of recovery.
Here are a few simple strategies:
◗ Incorporate human resources policies that support those employees who might need assistance, like second-chance agreements for employees to get treatment in lieu of termination.
◗ Encourage staff to use existing EAP Resources, and ensure that your EAP has a referral connection to a comprehensive addiction treatment provider in the state.
◗ Create educational opportunities during staff onboarding that help destigmatize addiction and require ongoing education.
◗ Become a supporter of your local recovery community; provide a space for 12-step meetings to be held, free of charge, in your building.
◗ Train leaders to talk to their employees about accessing treatment when they are concerned about addiction.
Create an environment that supports your employees amid the ever-increasing likelihood that they or a loved one has been impacted by addiction. Business owners and operators know that our workforce is our greatest investment. By examining and changing how you invest in your employees, you could turn a 15-month employee into a 15-year employee.
Resiliency has proven to be the backbone of American business during the pandemic. Building resiliency within our workforce in the form of recovery is not only possible, but it also builds on what we have done to survive the last 18 months.
Ultimately, the opposite of addiction is not sobriety; it is connection. And you have the power to be that connection.•
__________
Anderson is CEO of Recovery Centers of America, Indianapolis. She is a member of the boards of Mental Health America of Indiana and Drug Free Marion County.
Please enable JavaScript to view this content.