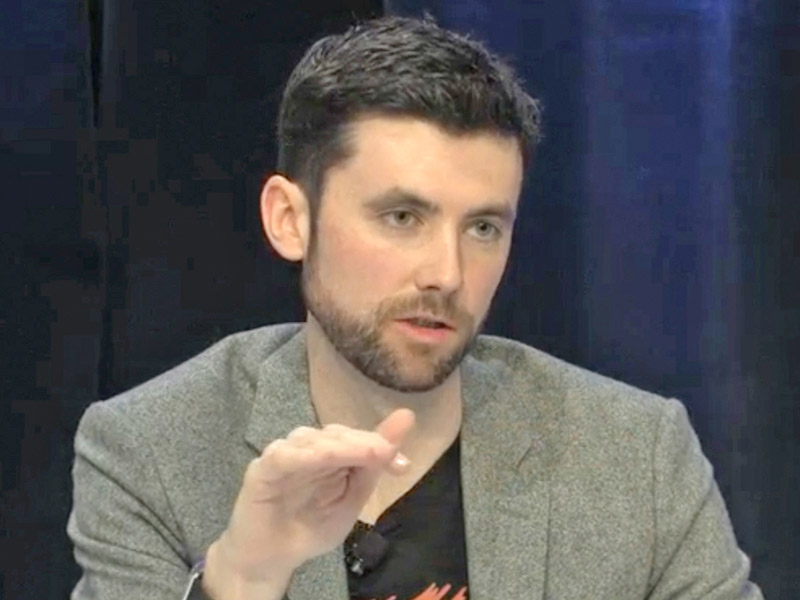 The former CEO of Indianapolis-based TechPoint has a new gig in Indy. Mike Langellier has joined High Alpha as operating partner and head of new ventures, and the venture studio says he will help discover, refine and launch new tech companies.
Langellier led the not-for-profit growth accelerator for Indiana's technology sector for nine years before announcing his plans to leave in January 2022. He officially stepped down in May.
High Alpha Partner Kristian Andersen said Langellier has "a perfect storm of skills and experiences" that the venture studio can tap into. Andersen said he and his High Alpha partners have had a long relationship with Langellier and hoped to bring him aboard the venture studio at some point.
Like High Alpha's founders, Andersen said, Langellier has personal experience launching a startup and a deep commitment to Indianapolis. "He's cut from a similar cloth."
Langellier is an Illinois native and DePauw University graduate. He came to Indianapolis through the Orr Fellowship, a two-year paid fellowship that places college graduates in area companies and organizations. Langellier went on to become the co-founder of MyJibe LLC, a personal finance software company that was later sold to Utah-based MoneyDesktop.
In 2012 Langellier joined TechPoint, an Indianapolis-based not-for-profit organization that was formed in 2003 to promote and strengthen the state's technology industry.
"From his Orr Fellowship experience to founding his own successful technology company to leading TechPoint, Mike has been a phenomenal leader and friend," High Alpha co-founder Scott Dorsey said in written remarks. "I've been privileged to support him as he transformed tech in Indiana over the last nine years and I'm thrilled to have him joining the High Alpha team."
Langellier said he took his time to find his next venture and found it "right in my backyard."
"I love new ideas, building things and solving problems. I knew I wanted to do more of that in the next chapter, and that's what this New Ventures role is about. I'll be responsible for figuring out which businesses to start and which founding teams to start them," said Langellier in a written statement. "I also wanted to do more venture investing, and a venture studio is a rare place where I can do both. It just so happens that the world's best venture studio is here in Indy."
High Alpha was founded in 2015 by Dorsey, Andersen, Eric Tobias and Mike Fitzgerald. The studio says it has raised more than $260 million and launched more than 30 companies since its inception.
Please enable JavaScript to view this content.