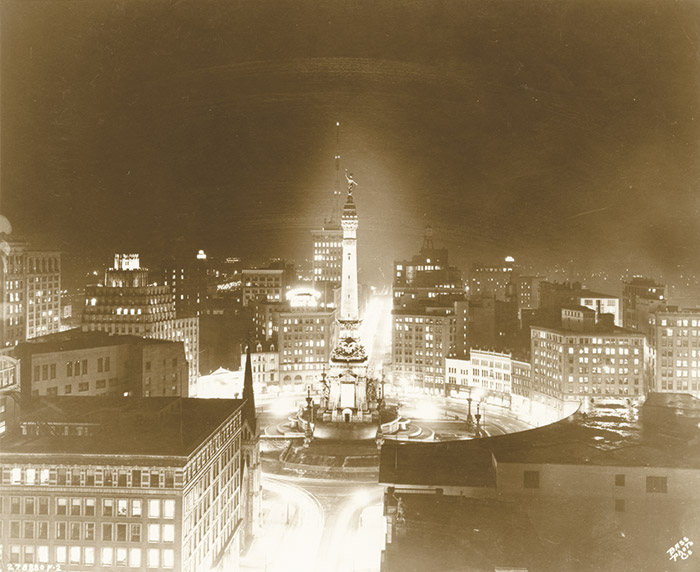 This photo of the Soldiers & Sailors Monument—which was dedicated in 1902—was taken on Jan. 17, 1951, from what was then the Indiana Bell Telephone Co. building, looking south. The 284-foot-tall monument is the largest of more than 200 Civil War memorials in the U.S. and the only one that combines large-scale sculpture in bronze and stone. For more than a century, the Circle and the monument have been home to celebrations, parades, protests and other public events. On Nov. 9, a new show will debut on the Circle, one that features patriotic music and images projected on the Monument and surrounding buildings. See this story for more details.
Sources: Indiana Historical Society, Associated Press
Credit: The photo is courtesy of the Indiana Historical Society and is part of the W.H. Bass Photo Co. collection. More images are available at images.indianahistory.org.
Please enable JavaScript to view this content.