Real estate investor and racing enthusiast Turner Woodard has purchased the home of Speedway Indoor Karting in a deal that former IndyCar driver Sarah Fisher and her husband say will help them to focus on growing the karting business.
Woodard, who recently sold his controlling interest in downtown's massive Stutz Business and Arts Center, bought the 60,000-square-foot building at 1067 Main St. that has housed the karting complex since its launch in 2016. It's six blocks south of Indianapolis Motor Speedway.
The acquisition closed on July 26, but terms of the deal were not disclosed.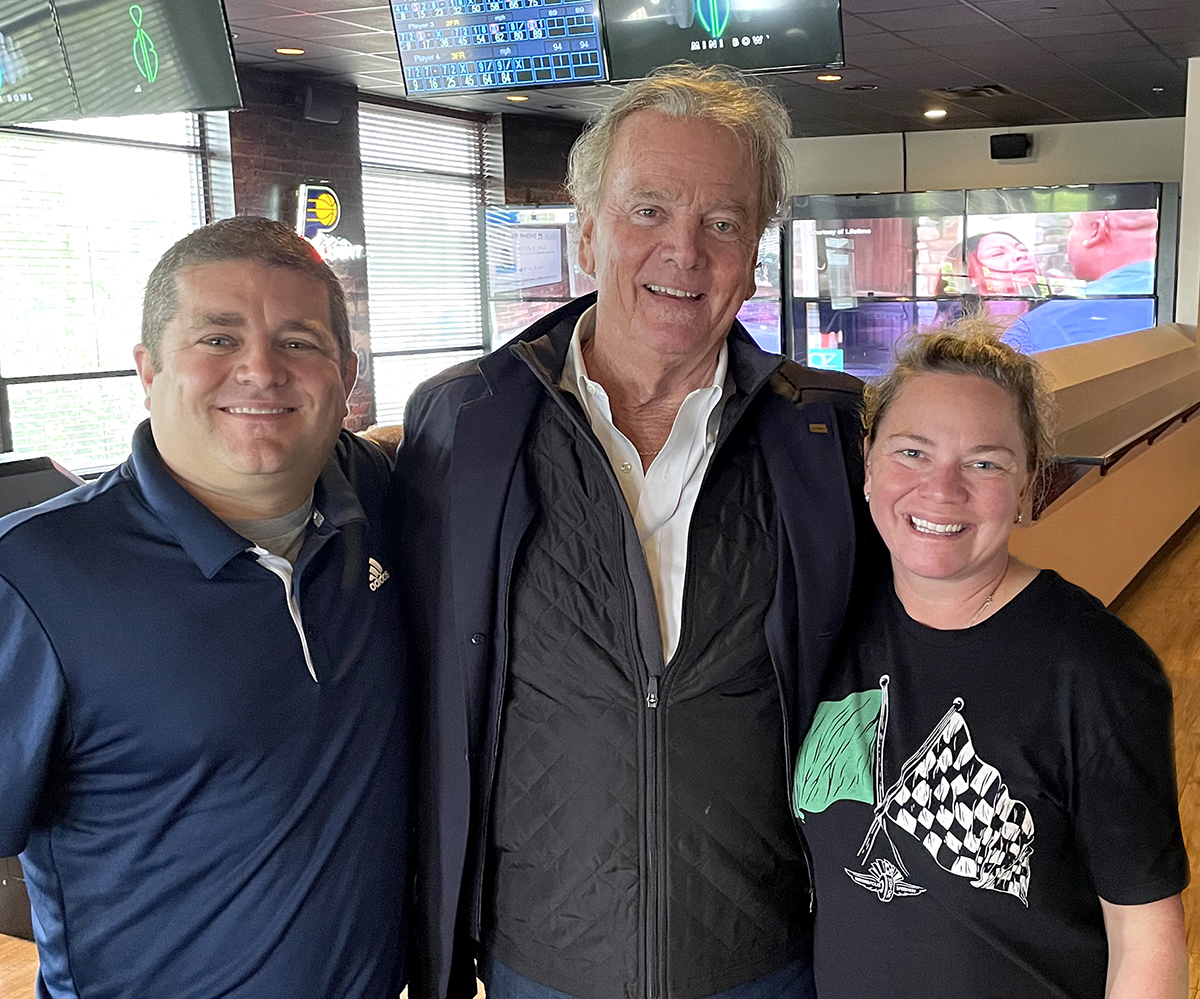 Fisher and her husband, Andy O'Gara, will continue to own and operate the Speedway Indoor Karting complex, which will remain in the building. They also owned the building itself before selling to Woodard.
"It's a natural fit for Andy and I having Turner own the real estate part of our business operation," Fisher said in a media release. "We built a state-of-the-art facility at the beginning of Speedway's Main Street revitalization, and with this acquisition, we can focus our efforts on growing the business and expanding our karting footprint."
The karting business has added locations in Whiteland, Indiana, and Daytona Beach, Florida. Fisher said she and O'Gara were looking for other potential fits of the business model.
The flagship Speedway location features a two-level racetrack, on-site catering, mini bowling, a golf simulator and upstairs open-air dining. With funds from the property sale, Fisher and O'Gara plan to upgrade the track and make other improvements.
Since selling the 400,000-square-foot Stutz complex in January, Woodard has been looking for opportunities to diversify his real estate portfolio. For example, he has purchased three buildings in downtown Carmel, including the former Rich's Home Furnishings building, with plans to develop an arts and business center.
An amateur racer and avid sponsor for IndyCar drivers and teams, Woodard praised the ongoing revitalization of downtown Speedway, as well as the recent upgrades at IMS directed by owner Roger Penske.
"The surrounding area is our jewel to take care of for the world to enjoy, so I'm happy I could become part of the local real estate scene," Woodard said in a media release.
Please enable JavaScript to view this content.