The Russian invasion of Ukraine is having a direct impact on tech companies—including some in Indiana—that rely on Ukraine's tech sector to help power business here at home.
In recent weeks, these companies have had to figure out ways to support their Ukraine-based workers while also keeping business moving in a time of huge disruption.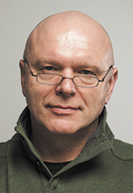 "No one in their wild dream could imagine this craziness that is going on right now," said Ukraine-born Alex Morozov, who has lived in the United States since 1993 and is the founder, president and CEO of Carmel-based Swan Software Solutions Inc.
Swan, which offers outsourced software development services to U.S.-based companies, has six executives and a board member based in Indiana. The other 150-plus employees work in one of seven offices in Ukraine.
Those offices include four in the western half of Ukraine: two in the far-western city of Uzhhorod and one each in Ivano-Frankivsk and Chernivtsi. The other three are in Kyiv, Cherkasy and Poltava.
For context: Ukraine, which covers about 233,000 square miles, is just smaller than Texas, at about 270,000 square miles. The cities of Kyiv and Chernivtsi are about 255 miles apart.
Having multiple offices has been a huge help in light of recent events, Morozov said.
Several weeks before Russia's Feb. 24 invasion, Swan offered financial support to any of the approximately 75 employees in the Kyiv, Cherkasy or Poltava offices who wanted to move themselves and their families to work in one of the company's four western offices.
Morozov said he decided to take action early to support his employees because, having served in the Soviet army in the late 1980s before the collapse of the Soviet Union, he saw the signs that an invasion was imminent. "Ex-military, I can tell a lot of things by little details."
To date, about 45 Swan employees have chosen to move. About 30 decided to stay—some for family reasons, and some because they want to defend their country, Morozov said. "I cannot argue this point. I totally understand—the enemy is at the gate. They want to fight."
Morozov said he's remained in constant contact with his Ukrainian employees, and as of last week, none of Swan's offices had suffered any damage, though Russian troops continued to advance on Kyiv. Last weekend, Russia also fired missiles near the western Ukraine city of Lviv.
Some of Morozov's own family members are also in Kyiv—a brother and his family, and their elderly father. "I'm praying for them every day," Morozov said.
But as of Monday, Morozov said Swan was continuing its work. "This is our way to fight with Russian hordes and win," he said. "So, we are continuing business as usual."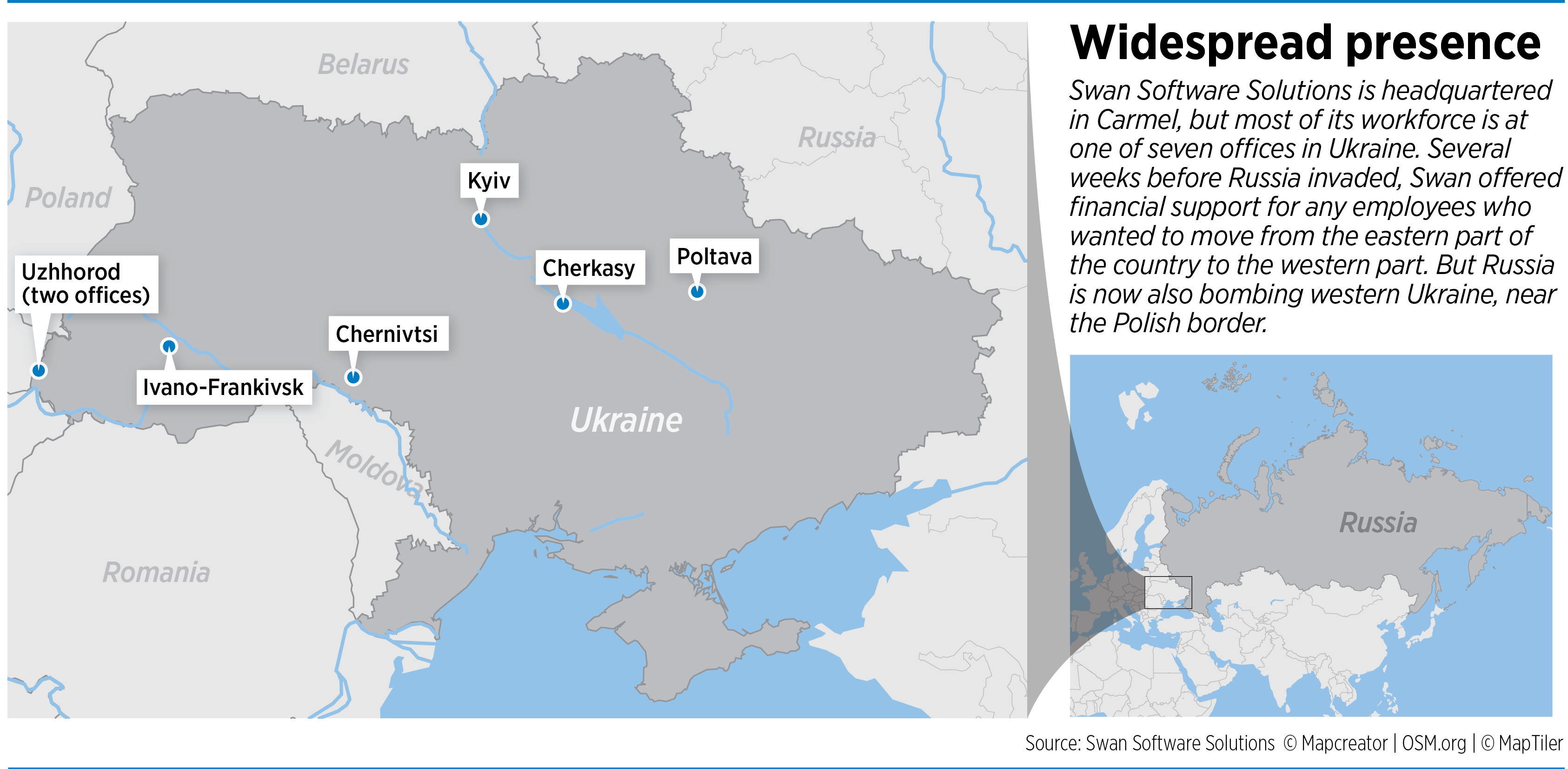 'It's tough'
Bloomington-based Civic Champs is also keeping a careful eye on the situation in Ukraine. Founded in 2019, the company helps not-for-profits with online volunteer management. Customers can use the company's platform for things like tracking their volunteers' hours of service, managing background checks and posting liability waivers, among other tasks.
Civic Champs has three developers based in Ukraine, in addition to seven U.S.-based employees in Indiana, Pittsburgh and Michigan.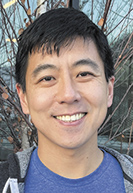 None of the three can leave Ukraine because they are all young men who might be called into military service, said Civic Champs co-founder and CEO Geng Wang. Of those three, two live in the far-western city of Lviv while a third recently moved from Kyiv to another western town.
"It's still unclear whether they'll have to fight," Wang said of the developers. "We're thankful that they're safe right now. It's tough."
After the first week of the conflict, he said, things settled down a bit for his overseas developers—but the company is not as productive as usual because of the upheaval its Ukrainian workers are facing.
"My sense is that folks are at maybe 70% of the capacity they would be otherwise," Wang said. "All things considered, that's OK."
Alok Jain of Indianapolis, the co-founder, president and CEO of tech company Quicklert, is facing some tough decisions related to the situation in Ukraine. "We have to make a strategic change."
Quicklert's software and hardware allows schools, health care organizations, government entities and others to quickly send out mass alerts to their constituents. The company is currently based in Princeton, New Jersey, where it has about a dozen employees, though it is in the process of moving its headquarters to Indianapolis.
Quicklert had been using about 20 software developers working on contract from two Ukrainian offices, but now the company is seeking alternatives.
Jain said he lost contact with his developers in the northern Ukraine city of Chernihiv last week after electricity and internet service was cut off. Quicklert has other contract developers in the western town of Chernivtsi, but some of those workers have been called for military service and the others are too distracted to focus much on their work.
Jain said the company is looking for new U.S.-based talent to replace the Ukrainian contractors, because the company has customer commitments and deadlines it needs to honor. At the same time, he does not want to abandon those overseas workers.
"It's a tough, tough decision to make right now," Jain said. "Just cutting them loose at this point in time, I feel, morally it's not the right thing to do."
Jain said he hopes to offer financial support to the Ukrainian developers for at least a while longer.
Cheaper labor
Why did these connections between U.S.-based tech companies and Ukraine develop in the first place? There are a couple of reasons.
In the case of Swan, Morozov's personal connection to the country, of course, plays a big role. Also, he said, the country has a long-standing reputation as a science and technology powerhouse, with several strong research universities. During the Soviet era, he said, many of the Soviet space program's engineers hailed from Ukraine.
After the Soviet Union's collapse, Morozov said, Ukraine's tech workers struggled to find work—and U.S. and Western European tech companies began to tap into that workforce as a lower-cost source of skilled talent. The country has also produced some homegrown tech startups, he said.
Part of Swan's pitch to customers is that they can get the same high-quality development work for a fraction of the price when they use Ukrainian workers. Morozov said software developers in Ukraine generally charge $45 to $55 an hour; U.S. developers charge $150 to $200 an hour.
Civic Champs' Wang said he turned to Ukraine because he'd had good results using developers from that country with one of his previous startups.
"We just had a really great experience with them. They were good, talented folks and not as expensive, obviously," Wang said. "That's a big reason."
Ideally, he said, he'd like to have all of Civic Champs' employees based in the United States. But that hasn't been possible because the job market here has been so tight.
For the time being, he said, Civic Champs is continuing to work with its Ukrainian developers, though, if the conflict shifts farther west in that country, the company might have to come up with contingency plans. "We don't know in terms of what will happen the next couple of weeks."
Morozov said his company is doing OK for now and is actually in hiring mode. While some tech companies in the eastern part of the country have had to lay off workers because of the disruption, Morozov said, Swan hired three developers in one day last week.
Swan has raised more than $50,000 from clients and friends to support Ukraine's military and refugees, and Morozov has also organized some pro-Ukraine rallies downtown that raised money for the cause.
Despite all the turmoil, he said, Swan had been able to meet its customers' deadlines so far, and customers have been understanding of the company's challenges.
"Our clients are actually very supportive," Morozov said. "Everyone understands that Ukraine right now fights on behalf of the entire civilized world."•
Please enable JavaScript to view this content.