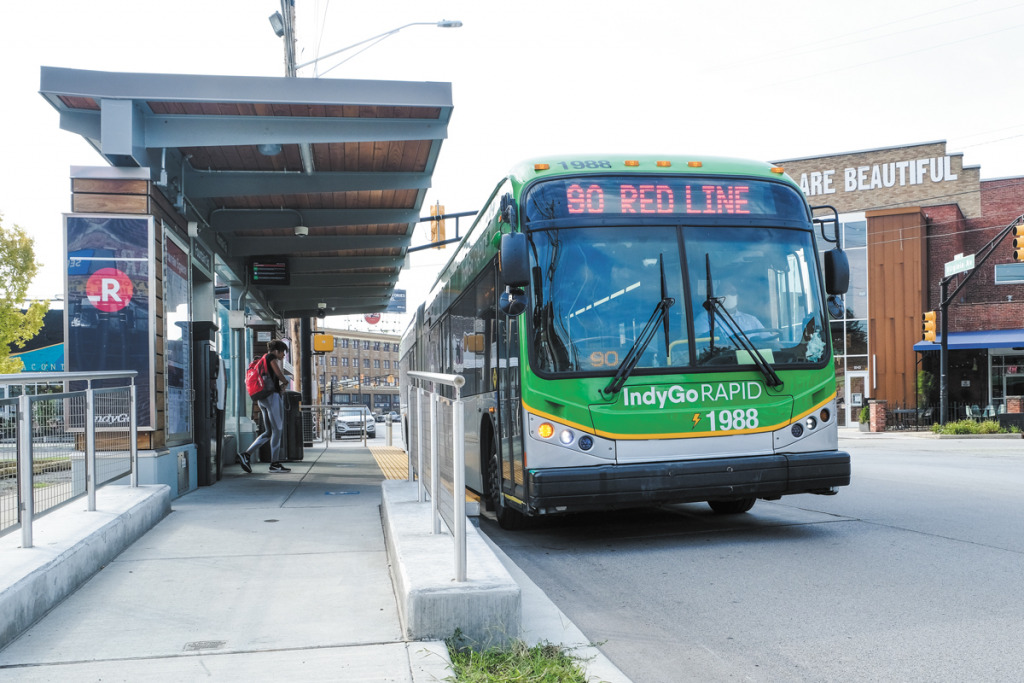 A COVID-19-related plunge in ridership—and expected declines in tax revenue—mean IndyGo likely will face tough cost-cutting decisions over the next several years.
Though work on the Purple Line and Blue Line bus rapid transit lines will continue, IndyGo says some other planned route improvements are on hold.
The agency is also considering what else it might have to do to balance the books going forward, though it hasn't made decisions.
"There's still a lot of balls out there that we have to juggle and see where they land," said IndyGo board Chairman Greg Hahn.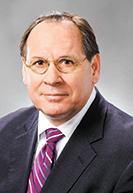 The pandemic's impact means "everything's on the table for evaluation," said board member Lise Pace.
For now, $44.6 million in federal COVID-19 relief funding is helping IndyGo stay afloat. But the agency expects that money to last only through 2022, after which it expects to face big revenue shortfalls.
"We could have a gap of over $30 million," IndyGo CFO Bart Brown told board members at a July 27 meeting.
IndyGo is already facing a precipitous drop in fare revenue—during the first six months of this year, the pandemic caused ridership to drop 30.7% from the same period in 2019.
Pre-pandemic, IndyGo had expected to collect $10.6 million in fares this year. In 2021, it's expecting only $6.4 million. Revenue should increase in the following years, the agency says, but still only to $9.3 million by 2025.
But passenger revenue makes up only a small part of IndyGo's operating revenue—about 10% in a typical year, likely dropping to 5% in 2021.
The bigger problem will be county transit tax collections, which represent a third of IndyGo's operating revenue. Those tax collections are expected to begin declining next year.
When the 0.25% income tax went into effect in October 2017, the expectation was that tax collections would grow gradually over time, allowing IndyGo to cover the increased costs of operating the Red Line and other aspects of the Marion County Transit Plan.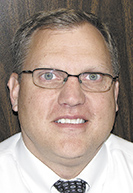 Pandemic-related furloughs and job losses mean income levels have dropped, which alters the equation.
Before the pandemic hit, IndyGo expected to receive $58.4 million in transit tax revenue this year, increasing to $60.9 million in 2021. Now, IndyGo expects transit tax collections to drop 10% next year, to $53.6 million. Collections are expected to drop again in 2022, to $48.3 million.
Despite the revenue declines, IndyGo says it is proceeding as scheduled with the $155 million Purple Line, a 15.2-mile route between Lawrence and downtown. Construction will be largely funded through a combination of local tax revenue, debt and federal funding, including a $77.5 million Small Starts grant from the Federal Transit Administration. As of May, design work on the project was 60% complete.
Purple Line construction is scheduled to begin in mid-2021, with service set to begin in 2023.
"Those federal funds have already been committed to the Purple Line project, and we are committed to completing the project and utilizing those funds," IndyGo spokeswoman Lesley Gordon told IBJ via email.
"The Purple Line will improve one of our most traveled routes and add infrastructure improvements that would otherwise not happen."
At this point, Hahn said, he doesn't expect big budget cuts will be necessary in 2021. Thanks to the CARES Act funding, operating revenue matches expenditures in IndyGo's proposed $117.3 million budget for next year.
However, he also acknowledged that it's difficult to predict anything right now.
"As with every business, we have no idea what's going to happen with this COVID," he said "Projections you make today may be totally irrelevant two weeks from now."
An unknown that has a huge impact on IndyGo, for multiple reasons: COVID-19's long-term impact on employment.
A decline in Marion County employment affects not only transit tax revenue—it affects demand for bus service.
IndyGo board member Tommie Jones said ridership could be depressed for years because so many people have been furloughed, particularly employees at the downtown convention center, hotels and restaurants.
"We really don't know, because we really don't know how many jobs are coming back," Jones said. "If the people don't have jobs to go back to, people won't be riding for transportation to jobs."
IndyGo is not alone among U.S. transit systems facing the challenges of uncertainty.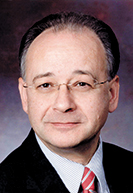 "This is, undeniably, the most difficult time that our public transportation agencies and industry have faced in our lifetime," said Paul Skoutelas, CEO of the American Public Transportation Association.
Early on in the pandemic, Skoutelas said, U.S. bus ridership dropped an average of 70% and rail ridership dropped 90%. There's been "a very, very slight uptick" in ridership within the past few weeks, he said, but recovery to pre-pandemic levels will take a long time.
"It is certainly going to be at least a couple years, if not longer," Skoutelas said. "Until the economy begins to get back to some degree of normalcy, we're going to see very slow and modest upticks in ridership."
Skoutelas said his organization is asking Congress to include another $32 billion in CARES Act funding to help transit agencies weather the storm.
"Without that, I think the consequences could well be very severe," he said.
Congress is still discussing what a second round of CARES Act funding might look like. The first round included $25 billion for transit agencies.•
Please enable JavaScript to view this content.