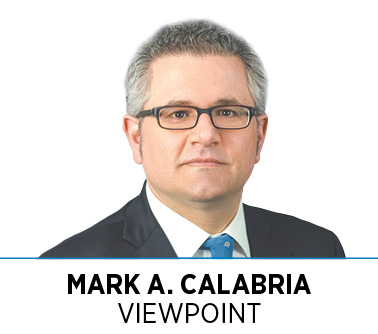 In September, I visited Indianapolis to learn about efforts to tackle the region's and state's shortage of affordable housing. While the economy has been booming the past few years in Indiana and across the country, an affordable-housing crisis remains in many areas.
As I saw firsthand, too many families across Indianapolis lack what all Americans deserve: an affordable place to call home, whether it is rented or owned. This is a serious problem and it demands action. But to solve this affordability crisis, we must fix our nation's mortgage finance system.
The Federal Housing Finance Agency, where I serve as director, oversees the largest entities in our mortgage finance system: the 11 Federal Home Loan Banks and the two government-sponsored enterprises, or GSEs, at the heart of the 2008 financial crisis, Fannie Mae and Freddie Mac. The GSEs were created to support sustainable homeownership and affordable rental housing in underserved communities by ensuring mortgage credit availability for very-low- to moderate-income borrowers.
This is a critically important mission for Indiana. From 2011 to 2017, house prices in Indianapolis increased 16% faster than per capita income and rent increased three times as fast as household income.
There is no one-size-fits-all solution to our shortage of affordable housing. We need an all-of-the-above approach that empowers those on the front lines of this crisis.
To create more affordable housing, it is critical to lower the cost of constructing housing. Across Indiana, housing construction costs rose an estimated 33% from 2011 to 2017. Driving cost increases are burdensome local zoning and land-use restrictions, environmental regulations and permitting requirements. Our affordability problem will not be solved until local governments lower barriers that make it more expensive to build new affordable housing.
Nor can we solve our housing affordability crisis without tackling what has rightly been called the "great unfinished business" of the 2008 financial crisis: mortgage finance reform.
The GSEs represent nearly half of our $12 trillion mortgage finance system. Yet their share of risky loans has returned to pre-2008 levels. What's more, under current rules, they must maintain a combined leverage ratio of nearly 500-to-1. By comparison, America's largest banks are leveraged roughly 10-to-1.
In their current state, the GSEs will fail in an economic downturn, which will hurt those most in need of their support for affordable housing and could again leave taxpayers on the hook to cover their losses. Everyone I spoke with in Indianapolis agreed this is unacceptable. The good news is that it is not too late to avert this disaster.
In September, the departments of Treasury and Housing and Urban Development published comprehensive plans to build a more resilient mortgage finance system that protects taxpayers and supports affordable housing. These plans are consistent with my top priorities as director of FHFA. Together, we are working to restore the GSEs to safe and sound condition by building capital that matches their risk and release the GSEs from the conservatorships that have kept them under government control since 2008.
But ultimately, only Congress has the power to enact the structural reforms needed to fix today's broken mortgage finance system. The need for reform is undeniable and urgent. The future of affordable housing in America depends on it.•
__________
Calabria is director of the Federal Housing Finance Agency.
Please enable JavaScript to view this content.