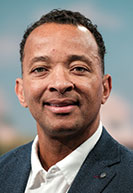 WISH-TV Channel 8 is betting its viewers will watch its latest locally produced show—about sports betting.
"All Indiana Bets" will begin airing on WISH-TV in August, DuJuan McCoy, owner and CEO of WISH parent Circle City Broadcasting, announced Monday.
"WISH-TV is committed to creating more unique programming, and because of the growing popularity in sports betting, this new show is designed with Hoosiers in mind," McCoy said in a written statement. "'All Indiana Bets' will give sports betting enthusiasts in Indiana more information and expert insights to make better wagering decisions on their favorite Indiana teams."
"All Indiana Bets" will be Indiana's first televised sports betting show with a primary focus on Indiana teams. Weekly shows will include a college sports theme on Saturdays, a pro sports theme on Sundays and a college basketball tournament theme in March and April beginning in 2022.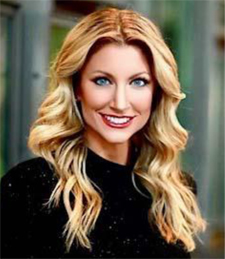 The new show will be hosted by radio personality Jason Hammer and comedian Scott Long, and will feature WISH-TV entertainment reporter McKinzie Roth.
In addition to live broadcasts and online showings, the show will be available in a weekly podcast on the All Indiana Podcast Network.
Sports betting was legalized in Indiana in September 2019.
McCoy has been active in expanding WISH's programming since he acquired the station and its sister station, WNDY-TV Channel 23, for $42.5 million in 2019.
In November, McCoy, teamed up with Atlanta-based Cox Media Group to launch Multicultural News Network, which is being billed as "a non-partisan, national news network that will bring an unbiased national forum for the voices of America's underserved multicultural communities."
The news network will launch in the second half of 2021, and McCoy said 150 people will be hired to work out of WISH's Indianapolis headquarters to make it happen.
In September, WISH launched "All Indiana Politics," a weekly 30-minute show dedicated to politics in Indiana and hosted by one of the station's anchors, Phil Sanchez.
Please enable JavaScript to view this content.