Zach Garrett founded Liftify, a Zionsville-based company that helps manage online reviews, in 2020.
His career had been in tech and corporate marketing, but his own experience trying to use Google reviews as he looked for home service companies—and finding many local companies didn't have any, or at least any that were recent—inspired him to build Liftify.
Today, the startup works with companies across North America, including California Closets, CertaPro Painters and Bin Scrub, to help them build stronger reputations by increasing online reviews from customers, which leads to a rise in organic search rankings and possibly more business leads.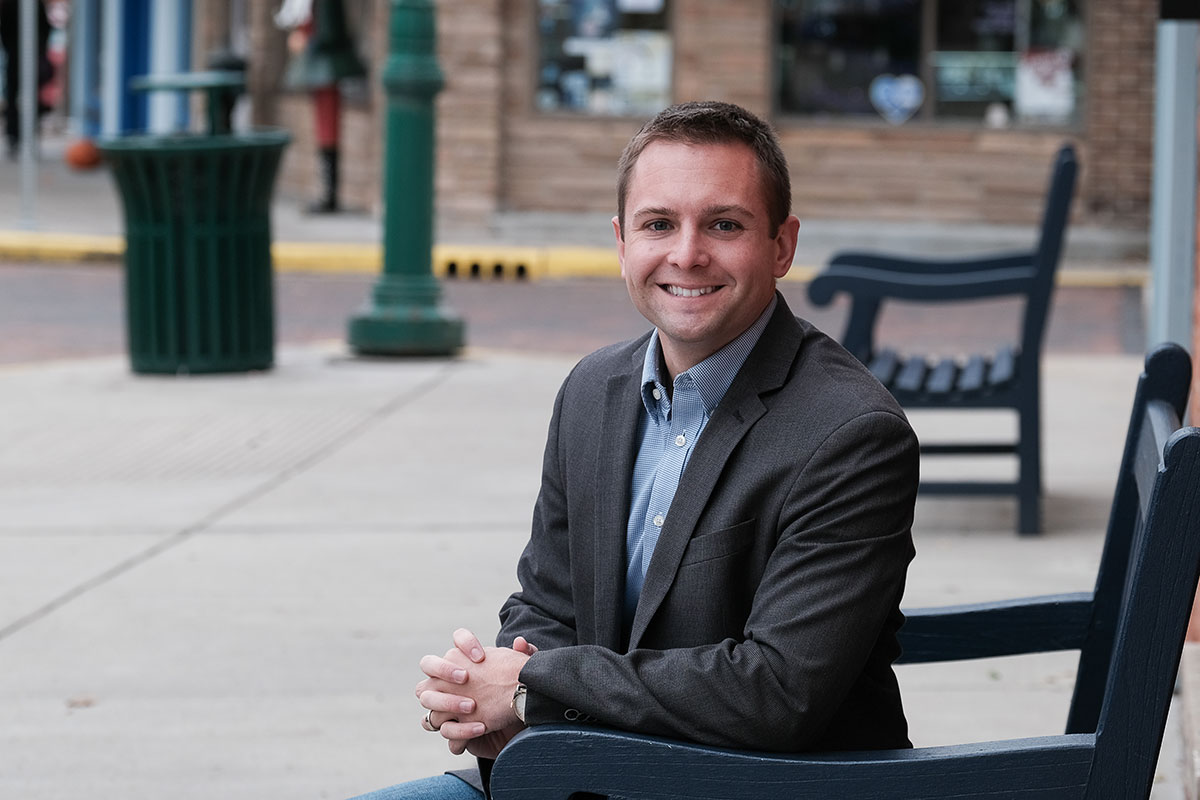 Why did you start Liftify?
When the pandemic hit, and a lot of businesses were shut down, and they were scared … I said, "I'm going to figure out how to help local businesses during this time. I know technology. I think getting reviews is a good thing for any business." So [I thought], "I'm going to try to help some businesses and see if I can come up with anything that will help them generate some reviews for this business as things open up after the pandemic. Maybe it will help some companies." And that was really the root of how I started. We started with reaching out to some local business owners here in Indianapolis.
Why do you believe online reviews are so important?
Ninety-seven percent of all consumers say that they look at online reviews before they buy from a local business. And so the reason it's important is because that's where consumers look to either find or validate that that's who you want to call. Even if you see a billboard or you see different print marketing that a local business is doing, people look at that and then they go and Google it. … It's important because, the way that consumer behavior is today, whether it's local businesses or you're on Netflix or you're in a national park hiking, people look toward reviews to make buying decisions.
How does Liftify work?
The real differentiator for us is when a business comes up and says, "Hey, we'd like more online reviews," we set everything up for them. We build custom messaging, a custom plan essentially for how they're going to execute that. And all they have to do is give us their customers. … Then we've got the process and the technology to reach out to their customers. We know what to say, how to engage with them via email and text to get them to respond. And then they just get the reviews. … Usually within seven days, people are seeing the results in their business.
There's over 100 softwares that offer review management. … You have to set it up. You have to figure out how to configure it. … Small businesses, especially local guys, they don't care about buying more software; software is not the answer. What they need is results.
How big is the business? How many employees do you have?
We have four full-time [employees]. We just crossed 700 locations that we work with across 48 states and most provinces in Canada, and probably everywhere in North America we've gotten customers now.
Who are your customers?
CertaPro Painters, California Closets, ServPro, Paint with a Twist. … Our focus in on B2C businesses.•
Please enable JavaScript to view this content.