Matt McCutcheon, a reporter and anchor for WTHR-TV Channel 13 since 2013, has left the station and taken a job in corporate communications for a local life sciences firm.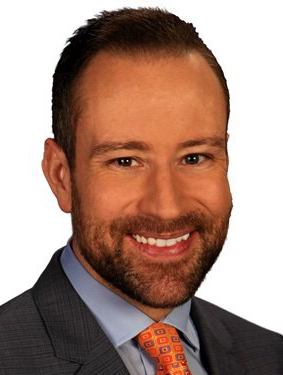 "Today I announce my 'retirement' from the news industry," McCutcheon wrote in a Facebook post from Thursday. "… I have been craving a change for a while and have been blessed again with a wonderful opportunity to keep telling stories about great products making a difference in our lives."
McCutcheon's new position is global external communications manager for Beckman Coulter Life Sciences, based in Indianapolis. The firm makes products used in medical testing.
McCutcheon earned a bachelor's degree in broadcast journalism and leadership in 2004 from Franklin College. He worked in a variety of on- and off-air roles for Fort Wayne-based WANE-TV Channel 15 from 2004 to 2010. He then worked in Louisville, Kentucky, for WAVE-TV Channel 3 and WLKY-TV Channel 32 before joining WTHR in 2013.
According to his LinkedIn account, he worked at WTHR until December.
"It has been a dream of mine to cover the news in Indianapolis, Louisville and Fort Wayne," McCutcheon wrote on Facebook. "It was a childhood dream, and I achieved it."
WTHR has lost at least two other on-camera personalities in recent months.
Alyssa Raymond, a weekend anchor and weekday reporter, left the station in October to take a job in her hometown of Pittsburgh. And Ben Hill, who co-anchored WTHR's morning weekday news since 2016, departed in September for an anchor job in Nashville, Tennessee.
Please enable JavaScript to view this content.