DECEMBER 28, 2015-JANUARY 3, 2016
The NBA wants to bring its all-star game to Indianapolis. But it's not clear local sports officials are ready to make a formal bid to play host, Anthony Schoettle reports. Also in this issue, Hayleigh Colombo reviews the accomplishments of Mayor Greg Ballard's administration and how they were shaped by the political neoophyte. And don't miss IBJ's "Year in Review" package, revisiting the biggest stories of 2015.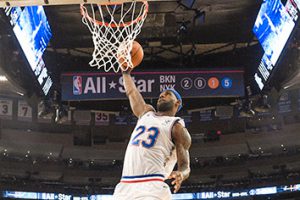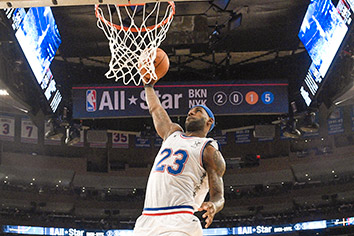 Indianapolis hasn't hosted the NBA All-Star Game since 1985—when it was in the Hoosier Dome—something the league's commissioner, Adam Silver, wants to change. But local officials haven't pulled the trigger on a bid.
Read More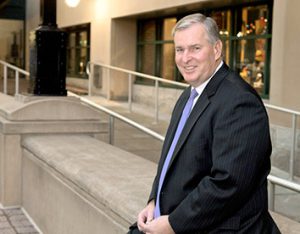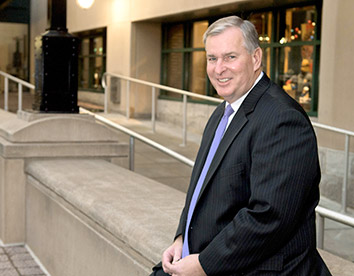 Republican Greg Ballard was full of surprises after an unlikely mayoral victory eight years ago. As he leaves the mayor's office, he hopes his legacy is a new group of GOP leaders.
Read More
2015 was a break-out year for your favorite local source of business news.
Read More
Anecdotes can be persuasive, but our research leads us to a qualified defense of direct-to-consumer pharmaceutical advertising.
Read More
I always look forward to IBJ's "Eight@8" email. It's unfailingly clever and occasionally snarky, and there is usually at least one item I wouldn't otherwise see. One of those items was a Pro Publica investigation of the Red Cross—more specifically, the experience of that venerable charitable organization with management practices appropriated from (and appropriate to) […]
Read More
Even distressed assets can make attractive investments—if the price is right.
Read More
The point of the rate hike was not to slow down business lending; rather, it was to signal that the Federal Funds Rate will not be zero forever.
Read More
Indianapolis litters its street-level, foot-accessible areas with law offices, bail bonds, insurance offices, parking garages, etc., and we tuck our stores away in a hidden city mall at Circle Centre.
Read More
Mr. Maddox could pick out a Syrian family and either let them move in with him or get them an apartment close by so he could mentor them.
Read More