NOV. 5-11, 2021
Indiana's tech sector is in a red-hot cycle of mergers and acquisitions, with momentum so strong that the number of deals during the first three quarters of 2021 has already eclipsed full-year 2020 and 2019 totals—and by a healthy margin. Susan Orr examines the reasons behind the boom. Also in this week's issue, Emily Ketterer explains how state officials are working to preserve and grow Indiana's position as a leader in auto production by leaning heavily toward electric vehicles and related tech. And Dave Lindquist looks behind the curtain at the Indianapolis Opera to learn more about how it's shifting its strategy to be more flexible and reach a wider range of patrons.
The momentum is so strong that the number of deals during the first three quarters of 2021 has already eclipsed full-year 2020 and 2019 totals—and by a healthy margin.
Read More
Using tax incentives , an EV commission and membership in a regional network promoting EV infrastructure, the Holcomb administration is looking to increase EV manufacturing statewide.
Read More
Crews are spiffing up the grounds at the Basile Opera Center, the latest move in a rebirth of sorts for the opera company, which in August purchased the former church at 4011 N. Pennsylvania St. it's been leasing for 10 years.
Read More
A blank-check company, or SPAC, plans to close early next year on a merger with California-based Energy Vault that will take the company public and give it a cash infusion of $388 million.
Read More
A little more than a year after stepping down from his role as Indiana University's athletic director, Fred Glass has authored a book detailing his experience in the position.
Read More
The first rankings from the College Football Playoff committee had the contenders lined up, so now we look at the top names and try to figure out why each would be a good fit for the championship Indy in January.
Read More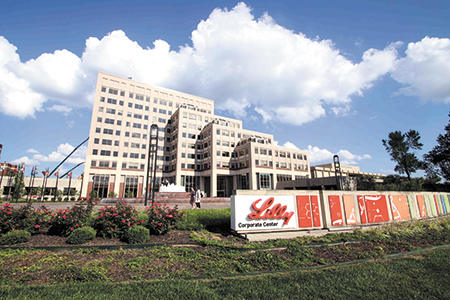 The ruling from Senior Judge Sarah Evans Barker also hinted that Congress needs to address the problems with the 340B Drug Pricing Program.
Read More
Chosen Consulting LLC, which does business as Chosen Healthcare, alleges its former chief financial officer defrauded the company through a scheme to get double paychecks for more than a year and that she also improperly sent more than a half-million dollars to her own construction company.
Read More
Indiana Supreme Court Justice Steven H. David, the longest-serving justice on the Hoosier high court, has announced that he will step down from the bench in fall 2022.
Read More
The hike is part of a two-year union contract approved Thursday that will give an average 3% raise for teachers this school year and another 3% next year.
Read More
Indianapolis' Department of Public Works is proposing a list of strategies to shrink federal floodplain boundaries, as well as to decrease the severity of water damage in the flood-prone neighborhood.
Read More
Throughout its short tenure, the 139-room boutique hotel has managed to snag locals and out-of-town visitors through its connection to the larger Bottleworks District.
Read More
Through an extended battle with Indianapolis police for public records, The Star reported last week that it obtained a police report that shows the shooter was accused of punching his mother in the face and stabbing her with a table knife in 2013. He was 11 years old.
Read More
The Lifetime Achievement Award, The Indiana Lawyer's most prestigious award, recognizes a lawyer who has at least 25 years of experience in the legal profession and has made contributions beyond the practice of law.
Read More
Employers who increasingly recognize that education alone won't prepare students for the workplace are calling for high-school apprenticeship programs that reach kids as early as their sophomore year.
Read More
Human error causes 94% of serious U.S. crashes. Self-driving technology lowers the risk of these errors and could save many of the nearly 40,000 lives ended each year by car crashes.
Read More
People are often surprised when we describe our professor roles as entrepreneurial. While classes and some topics might be prescribed, how we deliver content (value) to our students and what resources we use (books, articles, simulations, etc.) are based primarily on our own entrepreneurial choices.
Read More
We all know certain people who, at their deepest core, are dependable. We trust these people, and we typically give them opportunities to help us accomplish what we need to accomplish.
Read More
Another benefit of a robust labor market is that it gives employees, even those with few skills, the luxury of moving from one job to another, picking up new skills along the way and likely enhancing their lifetime productivity.
Read More
Led by Dr. Frank Lloyd, Midwest National Bank focused on providing capital to individuals and minority-owned businesses.
Read More
Forefront columnist Abdul-Hakim Shabazz's viewpoints are common-sense driven, apolitical and honest.
Read More