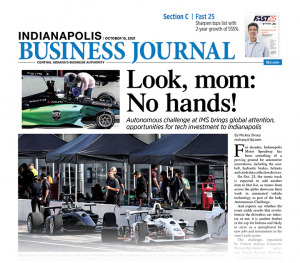 OCT. 15-21, 2021
The Indianapolis Motor Speedway has long been a proving ground for automotive innovations, and organizers of the Indy Autonomous Challenge say it's part of that tradition. Mickey Shuey explains what the track, the state and corporate supporters have to gain from the competition that lets computers drive race cars. Also in this week's paper, John Russell reports that AES Indiana is trying to recoup more than a million dollars it spent on power from outside its system from ratepayers. And Leslie Bonilla Muñiz details the challenge of moving most of Marion County's criminal justice system from downtown Indianapolis to the new Community Justice Campus.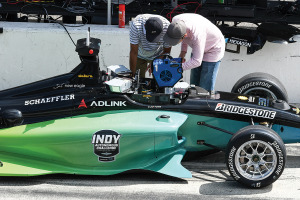 Experts say whether the event yields results that revolutionize the driverless car industry or not, it is another feather in the cap for Indiana and likely to serve as a springboard for new jobs and investments in the state's tech sector.
Read More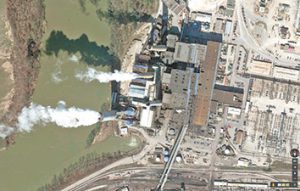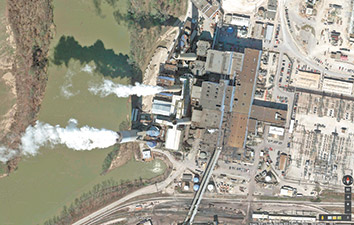 AES Indiana's Eagle Valley natural gas power plant, located near Martinsville and capable of powering about a half-million houses, conked out in April, due to problems with breakers and relays. Six months later, it is still offline while technicians try to repair a wide range of damage to critical parts.
Read More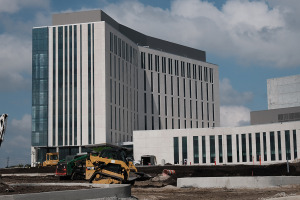 The centerpiece of Indianapolis' $590 million Community Justice Campus is set to open in December, five years after Mayor Joe Hogsett first unveiled his vision for it.
Read More
The central Indiana regions will be competing with 12 others from across the state for a chance to land up to $50 million in state money per region. For every $1 awarded by the state, the region must provide $4 in matching funds through public-private partnerships and philanthropic contributions.
Read More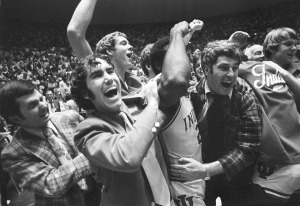 But culture, no matter how vague the concept might be, has an influence. Workplace standards and atmosphere always matter.
Read More
Greg Fehribach has been an attorney for 35 years, but he's also plenty of other things: accessibility expert, panel trustee for a U.S. bankruptcy court in Indiana, person behind Ball State University and Eskenazi Health's internship program for disabled students, and tourist.
Read More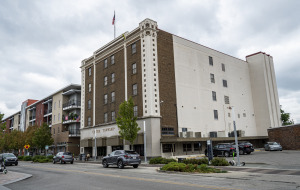 Indianapolis-based Landmark Properties plans to buy the five-story Center Township Trustee's building, with an eye toward office and first-floor retail uses.
Read More
"A cut [in drug prices] like is being proposed would have about a 40% reduction in our U.S. revenues," Lilly CEO David Ricks said in a television interview this week with Gerry Dick on Inside Indiana Business, a division of IBJ Media.
Read More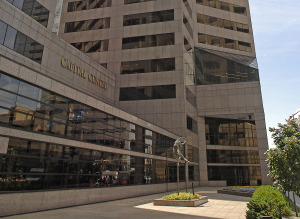 Atrium is led by CEO Chris Heineken, the former chief operating officer of Indianapolis-based cloud consulting firm Appirio.
Read More
The court said in a 5-0 ruling that nothing in state law prohibits a will from making an inheritance based on certain behavior that must be undertaken, or avoided, by the beneficiary
Read More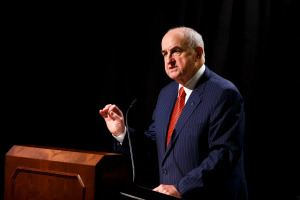 Documents obtained from IU by a law professor indicate trustees initially approached then-IU President Michael McRobbie about extending his contract six months in case a search for a new president lasted beyond his retirement date.
Read More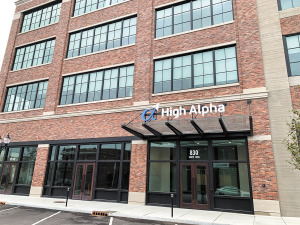 According to High Alpha, Pillar uses artificial intelligence and provides in-interview coaching to help companies assess a candidate's fit for a job during the interview process.
Read More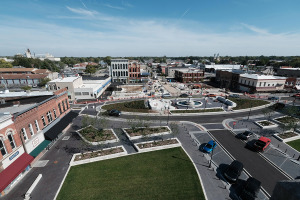 With landscaped islands of greenspace, trees, benches, decorative walkways, and the refurbished Joseph Fountain and "Bears of Blue River" statue, downtown Shelbyville already is starting to draw more curious pedestrians—and more customers, retailers say.
Read More
We urge state leaders to think of the Indy Autonomous Challenge as a starting point, not a one-and-done event. We look forward to seeing what's next.
Read More
If you're at a place that hasn't made you feel psychologically safe—maybe you suspect someone in the room will be condescending or that the boss leading the conversation will just dismiss you—you're not likely to share your thoughts.
Read More
Evidence of a workforce shift is already mounting. According to the U.S. Department of Labor, 11.5 million workers quit their jobs between April and June of 2021.
Read More
We have an opportunity to re-examine our education system, keeping students as the priority as we take those steps. Rather than reacting to new issues as they arise, we must be proactive and entirely reimagine what is possible using a holistic approach.
Read More
Too often in their eagerness to fill positions, recruiters can act like company cheerleaders by sharing only the most positive aspects of a job with applicants.
Read More
Medicare coverage is complicated. For many, reviewing current plan coverage and making a change brings uncertainty and confusion.
Read More
Many well-meaning American donor organizations have organized and financed community water projects in poorer nations. Too often these efforts have failed.
Read More
What to B&C may be profligate spending on widely-distributed local projects is more appropriately seen as an exercise in distributing the benefits broadly, if imperfectly, among future taxpayers.
Read More
Bail funds have existed for decades as a community-based response to the growing use of pretrial detention, and recent analyses show that releasing more people pretrial does not lead to increases in crime.
Read More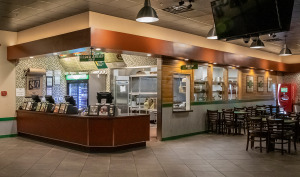 The publicly traded firm is on a tear, having added 153 wing-and-tender spots in 2020. Its downtown eatery will join several that already ring the city.
Read More
Also, Notre Dame President Rev. John Jenkins called Donnelly "an ideal choice to represent the United States at the Vatican."
Read More
The 708,000-square-foot Indy South Logistics Center will be constructed at 955 N. Graham Road, just east of Interstate 65 and south of County Line Road.
Read More