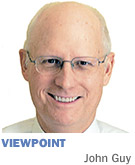 How does a busy person vacate, as in the dictionary reference, "to vacate one's mind
of worries?" One answer is to take a vacation, but an important choice remains: place or event?
Describing vacations, most people cite a place, such as London, New York, a beach in Alabama or Florida, or a park such as
Yellowstone. However, in this day of cell phones and remotely accessible e-mails, few travelers to "places" leave
their cares behind. To leave cares behind, go to an event, not to a place. Here are some of the best events in the world:
• Carnival in Rio de Janeiro and Salvador, Brazil; as well as in Trinidad; New Orleans; Oruro, Bolivia; and mini versions
in many Caribbean islands, impress and astound. Internationally distributed photographs of topless women give a false impression
of debauchery, when, instead, these celebrations are based in family, community and historic themes.
Samba schools in Rio, for example, are projects of entire communities in which thousands of people (not an exaggeration)
work together, all year, to present a winning impression. No words exist to describe the impact of carnival "floats,"
which are profoundly artistic. Original music and dancing make carnival parades a consuming experience. If your cell phone
rings here, you will not hear it.
• La Semana Santa, Holy Week, is a powerful experience for anyone, believer or not. The effort of thousands to prepare
and transport religious icons touches the heart. The most moving are in Seville, Spain, and in two areas of Guatemala. Antigua
hosts the largest, but impressive ceremonies also are held in villages around Lake Atitlan. In Guatemala, your cell phone
is unlikely to operate.
• Fireworks can dominate worries in "great balls of fire." Examples are Conner Prairie and the National
Mall on the Fourth of July. One of the best is Riverfest in Cincinnati celebrating the arrival of fall on Labor Day, especially
when viewed from a recreational vessel anchored on the river.
• Perhaps the most unique gathering in North America is the annual Burning Man Festival on a dry lake bed north of Reno,
Nev. Up to 50,000 people build Black Rock City prior to Labor Day. Afterward, the space is abandoned, with no evidence of
a happening. No museum of modern art can duplicate this temporary collection of sculpture, elaborate moving vehicles known
as "art cars" or "mutant vehicles," dancing fire, music, dance, spiritual celebrations and learning
opportunities.
Burning Man is non-commercial. Dollars may be employed only to purchase coffee or ice, and anyone caught selling anything
else is promptly escorted away. The two concluding events, burning of "The Man" and burning of "The Temple,"
are symbolically meaningful, and personally touching to anyone watching. While satellite telephones work here, and a few cell
phone signals might get through, the only prominent medium is a temporary FM station, broadcasting music, as well as commentaries,
using language you will not hear on WIBC.
• Fantasy Fest in Key West, celebrated about the time of Halloween, is a mini 500 Festival, more intimate, and more
expressive of personal freedom. The week before, visitors can sample the culture by attending a local talent contest and the
pet-master look-alike competition. During the days following, standard Keys tourist fare is available, such as beaches, scuba
diving and conch chowder.
Outdoor adventures also drive cares from the mind. The Knobstone Trail in southern Indiana is great for hiking and camping,
as are canoe opportunities around Indiana, such as at Turkey Run. In North America, canoeing in the Boundary Waters and the
Quetico provides total escape, as does hiking in The Smokies. Trekking mountains also does the job. Rafting the Grand Canyon
is best of all.
Not even a golf trip is a vacation, as described in a Garrison Keillor joke about how Warren Buffett, Michael Eisner, Ted
Turner and Bill Gates receive communications on the links including a fax copied on toilet paper.
The question is: Do you want to travel, or do you want to vacate? Only events and adventures, sans cell phone, accomplish
this goal.•
__________
Guy is an Indianapolis money manager, certified financial planner and president of Wealth Planning & Management LLC.
Please enable JavaScript to view this content.