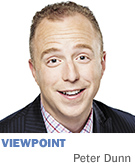 Recent events in the Gulf of Mexico have placed considerable focus
on the everyday contributions the men and women in the oil and natural gas industry make to help fuel and power our way of
life. The Deepwater Horizon explosion is tragic, and our thoughts and prayers are with the families of the missing and injured
workers, and others who may be adversely affected.
For some, this event has given great pause to the issue of oil and natural gas exploration in this country. However, while
we keep in mind the lives affected, we must also consider the important role oil and natural gas play in keeping our homes
and businesses functioning. We certainly need to prevent accidents like this from happening again, but in the meantime, we
shouldn't stop our search for more oil and natural gas resources altogether.
Responsible exploration is needed now more than ever before. The White House and other political leaders have noted that,
despite this accident, we will need more oil and natural gas for decades to come. Producing our own energy helps increase
the nation's energy security, creates American jobs and generates revenue. President Obama remains committed to expanding
offshore drilling as part of a broader strategy to solve the nation's energy problems and strengthen our economic security.
Opening portions of the American coastline for offshore drilling was a great first step, but we must go further by looking
beyond the coasts for additional energy sources. As we strive to identify additional options, it is important to note that
oil and natural gas may be found literally beneath our feet right here in Indiana.
Experts believe land in Allen County, including Fort Wayne, holds significant amounts of natural gas, and Evansville has
been a known source of oil for decades. It is time to take advantage of all opportunities to help Indiana create jobs and
stabilize our economy.
For instance, expanding refining capacity here to process oil sands from Canada would give Indiana's economy a $635
million boost by 2015, according to the not-for-profit Canadian Energy Research Institute. It would also create nearly 8,000
jobs between 2011 and 2015. Those are real benefits for a state burdened with a 10-percent unemployment rate and across-the-board
spending cuts for education and other worthwhile programs.
Failure to recognize and take advantage of the oil and natural gas possibilities in Indiana would represent a missed opportunity
to create the jobs, economic growth and energy security this country needs. It is time to get serious about targeting domestic
energy sources. Doing so will spur recovery in Indiana and across the country.
I am a firm believer in the importance of alternative energy; however, I also believe that responsible exploration and production
of oil and natural gas can make sense for Hoosiers.•
__________
Dunn is an independent, Indianapolis-based personal finance expert. He is the author of two books, "60 Days to
Change" and "What Your Dad Never Taught You About Budgeting."
Please enable JavaScript to view this content.