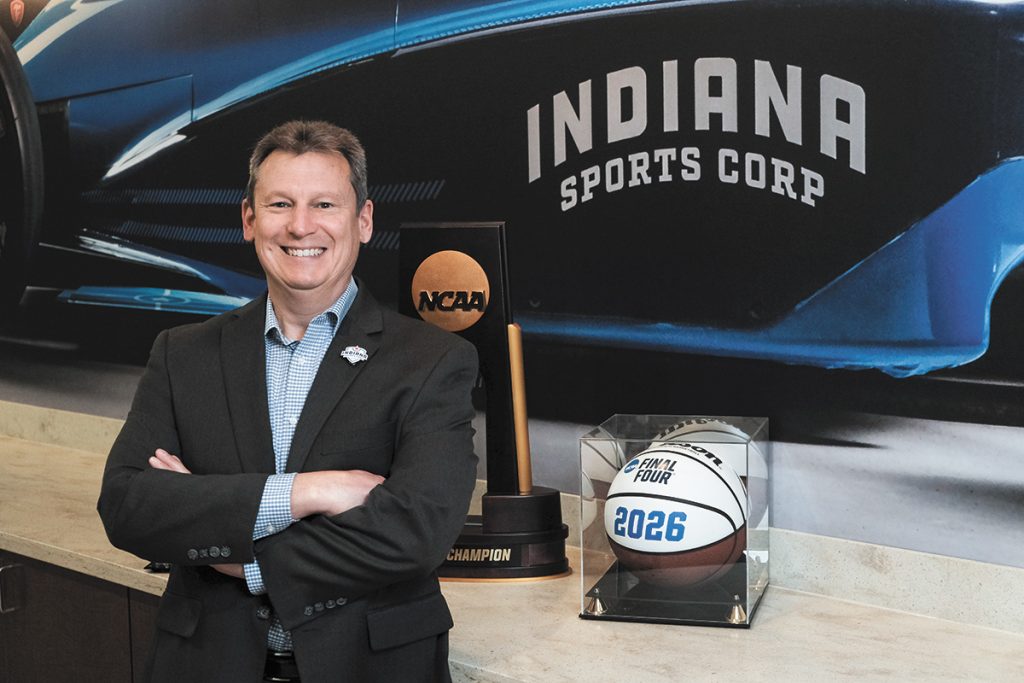 Chief Financial Officer
Indiana Sports Corp.
Major achievements during tenure
Indiana Sports Corp. started 40 years ago as the first sports commission of its kind in the country. Brad Bowman has been there almost half that time, playing a vital role in helping ISC attract and host world-class sporting events that drive economic impact and bringing national and international recognition to Indianapolis.
In Bowman's two decades with the organization, he's served four presidents, overseen two office moves (one of which is in progress) and been involved in the planning of hundreds of big sports events, including a variety of NCAA Championships (including three NCAA Division I Men's Final Fours and three Women's Final Fours), several U.S. Olympic Trials and national championships, and numerous Big Ten tournaments and championships.
No event was bigger than the 2012 Super Bowl, for which Bowman served as CFO of the local host committee. "I grew professionally during the many years of planning and executing that event, and saw firsthand the importance and power of inclusiveness and partnerships in our community."
Career path
Bowman graduated from Indiana University's Bloomington campus, where he joined the business fraternity Delta Sigma Pi before graduating with a bachelor's in accounting. He joined the audit department of Ernst & Young later that year. He stayed with the firm seven years, picking up experience by working with a variety of clients across multiple industries but also pulling his fair share of "inventory duty." Bowman recalls inventorying rocks at a stone quarry, which, in hindsight, he decided was one of his favorite assignments. "An underground stone quarry rocks!"
He also worked on the very first audit for The National Bank of Indianapolis. "I didn't recognize the significance of a first-year audit at the time," Bowman said, but his manager did, framing the opening balance sheet for each member of the audit team to mark the occasion.
During his time at E&Y, Bowman and his wife had their first child and he began to appreciate the challenges of work-life balance. He became the first male employee in the local office to have a flexible work arrangement. "I've always appreciated that E&Y trusted me to pioneer an employee benefit that, at the time, was pretty novel and easily misunderstood."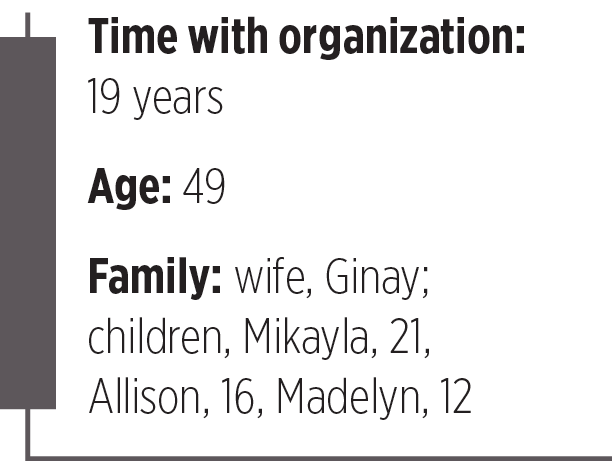 Challenges met
Bowman has been a significant contributor to Indiana Sports Corp.'s evolution in technology and risk management. He overhauled the organization's financial management by leading the transition to Salesforce Financial Force and making sure his team was trained to use it properly. Bowman also oversaw and successfully managed the 2008 sale of the organization's longtime home, the Pan American Plaza office building downtown. The sale provided Indiana Sports Corp. with a sustainability and event innovation fund that allows it to take calculated financial risks to improve an event and/or provide funds for new organization initiatives.
But one of the biggest challenges, Bowman said, is managing multiple budgets. "Simply put, we're a small group of folks doing really big things. And that's challenging for our entire team."
Givebacks
Besides supporting numerous athletic events on a volunteer basis, Bowman was a Rotarian from 1999 through 2014, and held various offices during that time. "We were a small club that did great things for our Greenfield community and abroad. The Rotary motto of 'service above self' has always been real and formative for me," he said.•
Check out more CFO honorees.
Please enable JavaScript to view this content.