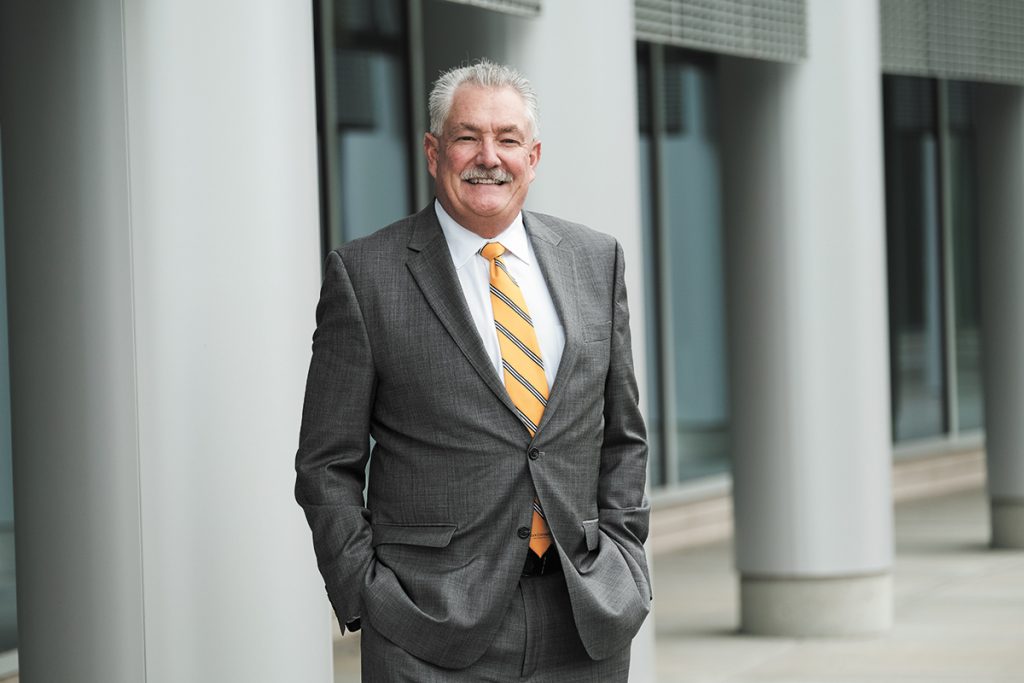 Senior Vice President of Human Resources, Finance, Facilities, and Technology
Marian University
Major achievements during tenure
Marian University has been preparing students for life after college since its founding in 1937, but the Indianapolis school has changed significantly in the last decade, a period that lines up with the arrival of Gregory Ginder as its top financial executive. Its annual budget has grown from $7 million to more than $100 million and its endowment from about $15 million to more than $60 million. Undergraduate and graduate enrollment has grown to more than 4,000, a 68% increase, driving tuition revenue up 258%.
Under Ginder's watch, Marian opened its College of Osteopathic Medicine; created the Fred S. Klipsch Educators College; launched St. Joseph's College of Marian University—Indianapolis, a unique two-year college based on an earn-and-learn model; and managed the construction of two residence halls, a new dining hall, a new fitness center, an athletic complex, and the Paul J. Norman Center, a classroom building that houses the university's Clark H. Byrum School of Business.
Ginder also negotiated the agreement under which Marian now operates the Major Taylor Velodrome for the city of Indianapolis.
Career path
Ginder credits a high school teacher for introducing him to accounting, which he earned a bachelor's degree in from IUPUI. While in college, he worked evenings as a custodian at Boehringer Mannheim (now Roche Diagnostics), a job he used as a springboard to his professional career. In his last semester, he landed an internship in the company's internal audit department.
"I went from jeans and a T-shirt collecting trash on a Friday evening to a three-piece suit working alongside our public auditors the following Monday," Ginder said. His career at Roche ultimately took him to the job of director of financial planning and analysis.
After leaving that position in 1988, Ginder became finance director at the Indianapolis International Airport, eventually becoming deputy airport director. In 2008, he jumped to a startup, but the job ended abruptly when the company ran out of funds and shut down without warning its employees. Suddenly out of work, Ginder contacted a friend who was a partner at a local accounting firm to see if she had any job ideas. She did, advising him to apply for the recently vacated job of CFO at Marian.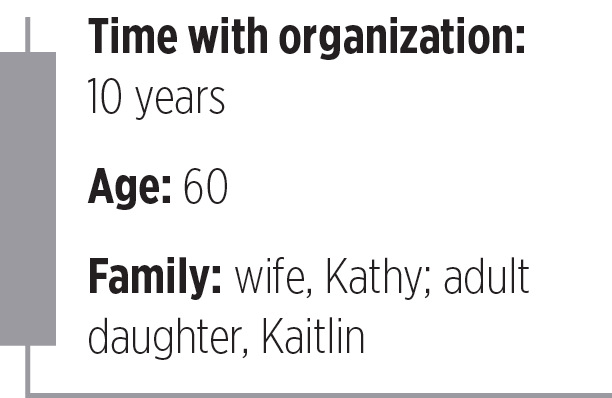 Challenges met
Marian was financially challenged when it received its first public credit rating of BBB- in 2011. At the time, it was preparing to sell $100 million in bonds to finance construction of its medical school.
Ginder worked aggressively with his team over the last eight years to improve Marian's balance sheet, financial strength and credit rating, resulting in an upgrade to BBB. That led to last summer's refinancing of its 2011 bonds, resulting in a gross savings of $28 million. Cutting the interest rate on the bonds from 6.25% to 3.6%, the bond refinancing generated enough incremental cash to pay for a graduate student apartment building, an academic building and half the down payment on a residence hall to be built next year.
"We accomplished this in 90 days, versus the nine-month process when we initially issued our bonds in 2011," Ginder said.
My job would be easier if …
Ginder said his job isn't difficult. "I often tell people that a difficult day at Marian is better than any good day I experienced during my pre-Marian career."•
Check out more CFO honorees.
Please enable JavaScript to view this content.