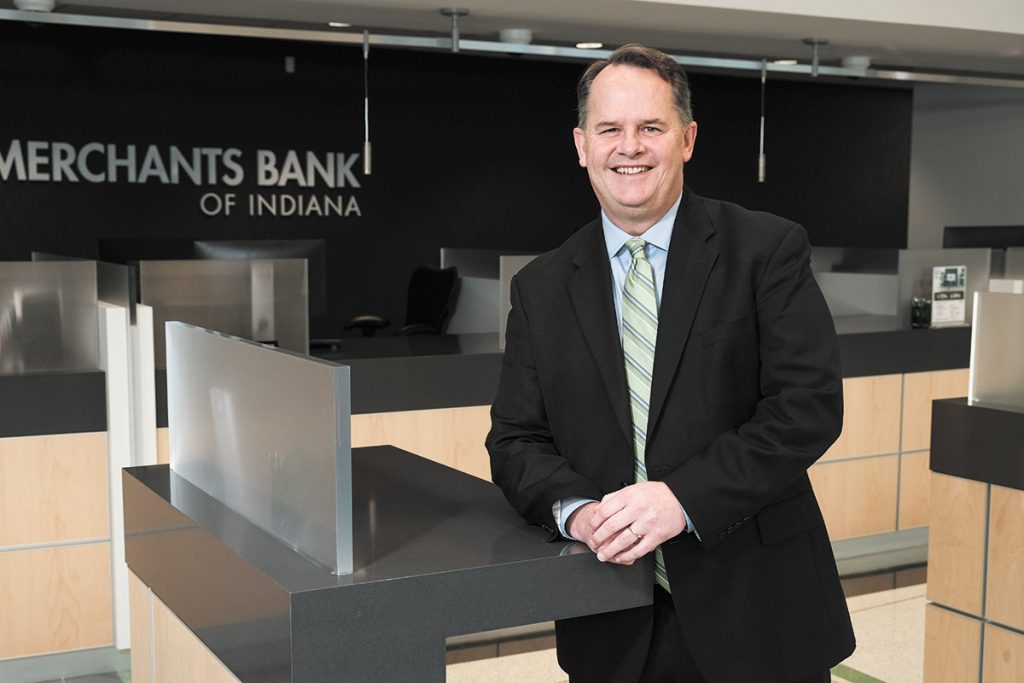 Executive Vice President & Chief Financial Officer
Merchants Bancorp
Major achievements during tenure
Merchants Bancorp, with $5.3 billion in assets, is a diversified bank holding company headquartered in Carmel. Its multiple lines of business include traditional community banking, residential mortgage banking, Federal Housing Administration multifamily housing financing, health care facility financing and agricultural lending. John Macke joined Merchants in 2017 at a critical time for the company; it was preparing for its $115 million initial public offering. He'd been through an IPO before and was instrumental in guiding the process, both as part of the "road show" team and in helping Merchants navigate its new reporting requirements as a public company.
Career path
Macke majored in finance at the University of Dayton and left there with a bachelor's in business administration, later earning an MBA in finance from Indiana University. He learned a lot of what he knows on the job. "I started my career in the mortgage banking business with Inland Mortgage [which was eventually renamed Irwin Mortgage and sold to Freedom Mortgage], and had no idea what mortgage banking even was," Macke said. But he was a quick study, learning all about mortgage finance, the secondary market for mortgages, mortgage-backed securities and mortgage derivatives. Macke was part of the management team that helped grow the company from 150 employees to 2,300; he ultimately rose to senior vice president of capital markets.
It was at Inland that he got his first taste of what it's like to work on acquisitions. When Inland itself was sold, he stayed on briefly as chief operating officer before dabbling in a few tech ventures and a health care business. Eventually, he returned to the mortgage business as executive vice president of capital markets and CFO for Stonegate Mortgage Corp., where he oversaw Stonegate's initial public offering in 2013. He made the move to Merchants after Stonegate was sold to Home Point Financial four years later.
Challenges met
A year after the Merchants IPO, Macke led the company through back-to-back acquisitions in October and December of 2018. Both companies were private, which required a heightened level of analysis and added layers of complexity to integrating their financial statements.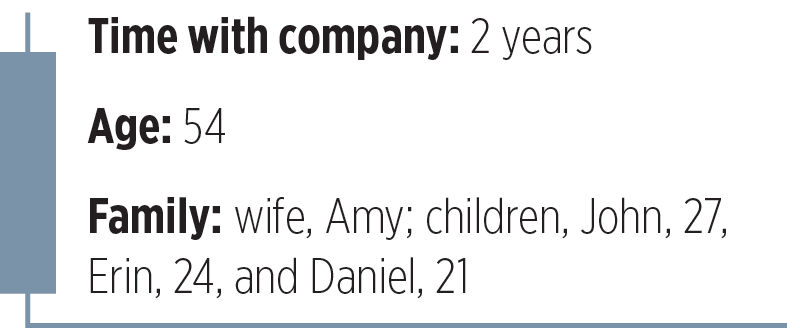 Macke is credited with leading Merchants to asset growth of $1.4 billion just since the beginning of 2019. To keep up with the company's rapid growth, Macke and his 10-person team must constantly re-evaluate financial strategies and keep up to date with changing banking regulations and tax laws. Along the way, Macke helped oversee the company's move into a $23 million, 120,000-square-foot headquarters in Midtown Carmel.
Givebacks
When Macke's kids were younger, he coached their sports teams. These days, he serves on Marian University's Gala Steering Committee, where he helps with financial planning and fundraising for one of the university's biggest fundraisers.
My job would be easier if …
"I don't really focus much on 'easier.' We try to work 'smarter and not harder' as much as we can, but I heard a saying once that I remember whenever work gets hard: 'If it was easy, anyone could do it.' So, generally I think, 'Are we working as smartly as we can?' And if we are, it's not always going to be easy and that's a good thing!"•
Check out more CFO honorees.
Please enable JavaScript to view this content.