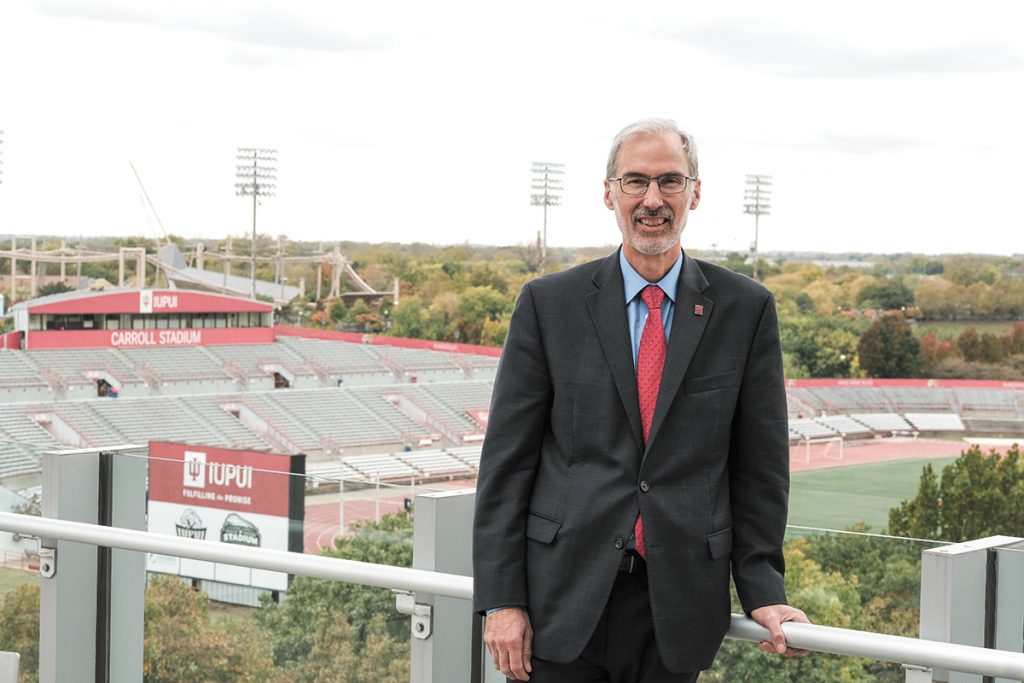 Vice President & Chief Financial Officer
Indiana University
Major achievements during tenure
Indiana University is a mammoth operation with an annual budget of $3.5 billion. All of its schools, campuses and major administrative units formally report to both their unit leader, or dean, and to John Sejdinaj.
Since arriving on the Bloomington campus three years ago, Sejdinaj has created an Office of Continuous Improvement; created a new long-term financial planning model; increased financial transparency; created committees of key financial leaders at all seven IU campuses; changed the university's asset allocations to generate higher returns; identified additional funding for research, including IU's focused efforts in precision health, environmental change and opioid addiction; secured funding for Big Red 200, the university's new supercomputer; and worked with IU's vice president for facilities and capital planning to fund numerous capital projects across the system's campuses.
In 2018, Moody's reported that IU had achieved the lowest operating cost per student of any university in the Big Ten and among all Aaa long-term-debt-rated public universities. IU is one of only seven public universities that hold both a Aaa rating from Moody's and AAA rating from Standard and Poor's. Those ratings, achieved on Sejdinaj's watch, came even as the ratings agencies have shifted from "neutral" to "negative" on the higher education sector as a whole.
Career path
Sejdinaj earned a bachelor's in English and art history from the University of Notre Dame, not the kind of academic pedigree often found among financial executives. But his turn toward business happened before he graduated.
He was in the university glee club and became its business manager, a role that involved setting up all the club's concert tours, including negotiating with bus companies, hotels, performance venues and event sponsors. "My goal was not to break even through these tours, but to make money in order to pay for a club trip to Europe," he said, recalling the surplus that funded that trip.
Sejdinaj graduated in the midst of a recession, and took a job with a tour bus company leading tours for senior citizens, a job that gave him the opportunity to hear from retirees and soak up lessons from their life experiences.
Eventually, motivated by his work for the glee club, he pursued an MBA at DePaul University, then took an entry-level job at First National Bank of Chicago and worked his way up. "This was a great opportunity to meet people at all levels of the organization and to gain an appreciation of the many people and diverse skill sets that it takes to run a multibillion-dollar entity."
He spent nine years at the bank, working in a variety of areas, from back-office processing to credit analysis and lending. Ascending the ranks to become an investment banker, he worked with Notre Dame as a client before accepting a job with his alma mater, where he was entrusted with creation of the university's first budget office, first treasurer's office and first student financial services unit.
In his 22-year career at Notre Dame, he built the finance division from scratch and took over responsibility for the university's information technology division on an interim basis, all building blocks in a career that IU noticed before recruiting him to Bloomington.
Challenges met
The biggest challenge in higher education today is the threat of shrinking revenue in the face of declining enrollment and appropriations and pressure to keep tuition in check. Meanwhile, the expenses associated with operating a campus are growing, as is the need to provide financial assistance to attract and retain students. "Analyzing and gathering financial data, creating new financials models and sharing all of the information gathered has helped us work with the president and other senior leaders to address these issues and plan for the future."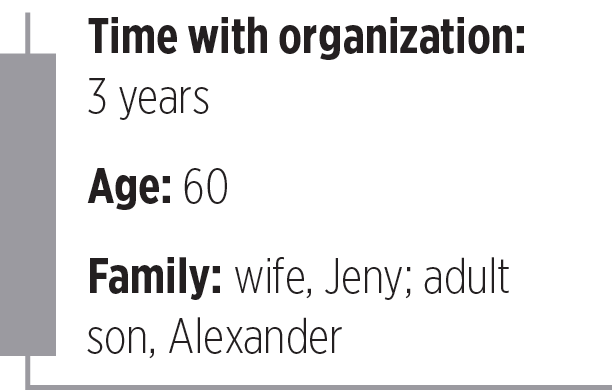 Givebacks
Sejdinaj has served on various boards throughout his career and now serves as a consultant for the Indiana University Foundation, as an observer for the finance committee of Indiana University Health and as trustee emeritus for the Fischoff National Chamber Music Association. He's also a supporter of United Way and the arts at IU, including its auditorium, Jacobs School of Music and theater department.
Downtime
A former marathoner, Sejdinaj has completed a race in all 50 states. Now he spends time playing golf and traveling and attending arts events with his wife.
My job would be easier if …
"More hours in the day would be nice," he said. But "surrounding yourself with good people and building them into a team" is key to getting the job done. "Transparency, communication and relationship-building are extremely important. They build trust, they help in the long run, as it becomes easier to pull everyone together to get things done."•
Good advice
One of Sejdinaj's favorite sayings is: What are the four most important words in any organization? 'What do you think?' "As a leader, it is important to listen to others who work for us, who work with us, who we serve, to fully understand problems and identify solutions." Another quote that has stuck with him over the years came from a former Notre Dame trustee: If you have thoroughbreds, sometimes you need to just let them run. "I have worked with some quality people, and when I let them run, they never cease to amaze me."•
Check out more CFO honorees.
Please enable JavaScript to view this content.