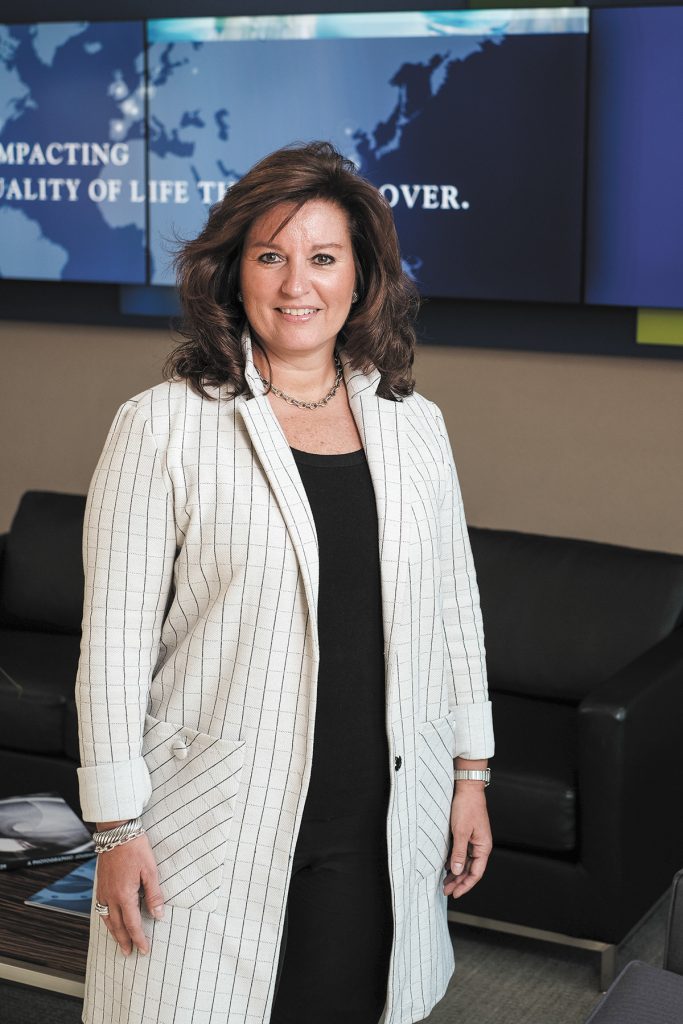 Senior Vice President & CFO
Hillenbrand Inc.
Major achievements during tenure
Batesville-based Hillenbrand, traditionally known for its caskets and other death-industry products, is now a $1.7 billion collection of companies that design, manufacture and service highly engineered industrial equipment across the globe.
Since arriving in 2014, Kristina Cerniglia has transformed the company's finance and IT organizations, making them strategic partners in the company's growth. Cerniglia and her team have been instrumental in improving Hillenbrand's working-capital efficiency and in building a database to consolidate procurement data across the company, driving considerable savings in both direct and indirect procurement. Cerniglia has also led a revamping of Hillenbrand's strategy, budgeting, forecasting and quarterly-reporting processes, providing more transparency to investors. The results speak for themselves: Hillenbrand has hit its earnings goals for 14 consecutive quarters.
Career path
After graduating from Bentley University in Waltham, Massachusetts, with a bachelor's in finance, Cerniglia started her career at United Technologies Corp., where she spent nine years working in various financial roles. After that, she held several leadership roles at Stanley Black & Decker, ultimately serving as vice president and corporate controller. That experience led to her joining Hillenbrand as senior vice president and CFO.
Challenges met
Hillenbrand's evolution to a globally diversified industrial company has come with many challenges. For Cerniglia and her team, one of the biggest was getting a seat at the table. IT and finance had traditionally been seen as support functions for the organization. "We had to show the organization 'what good looks like,' demonstrate that we understood the drivers of the business and what customers want and that we could create value." It didn't happen overnight. "But once we continually demonstrated that our ideas and actions were focused on creating value, we earned our seat at the table—usually next to the president," Cerniglia said.
Givebacks
Cerniglia's philanthropic work begins—but doesn't end—at Hillenbrand through its One Campaign, the company's annual community engagement project, which this year found her finance team teaching students in kindergarten through sixth grade about science, technology, engineering, art and math at summer STEAM camp.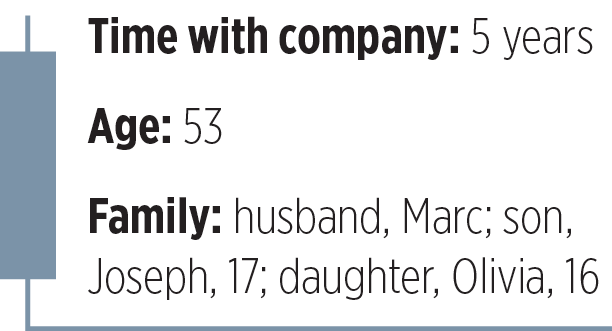 Hillenbrand's 2019 project dovetailed well with the two causes Cerniglia and her family focus on: children and veterans. The family is involved in Young Life, a Christian organization for middle and high school students, and sponsors two children in Bolivia through an organization called Compassion International. The family also supports a ministry at its church that provides school fees for Haitian children and supports the Make-A-Wish Foundation, which serves children with critical illnesses.
For veterans, of which Cerniglia's family has many, they support Fisher House Foundation, which builds lodging to house families of veterans and active military while a loved one is hospitalized at a military or VA hospital.
Cerniglia also is on the finance committee of Margaret Mary Health, a hospital serving southeastern Indiana.•
Check out more CFO honorees.
Please enable JavaScript to view this content.