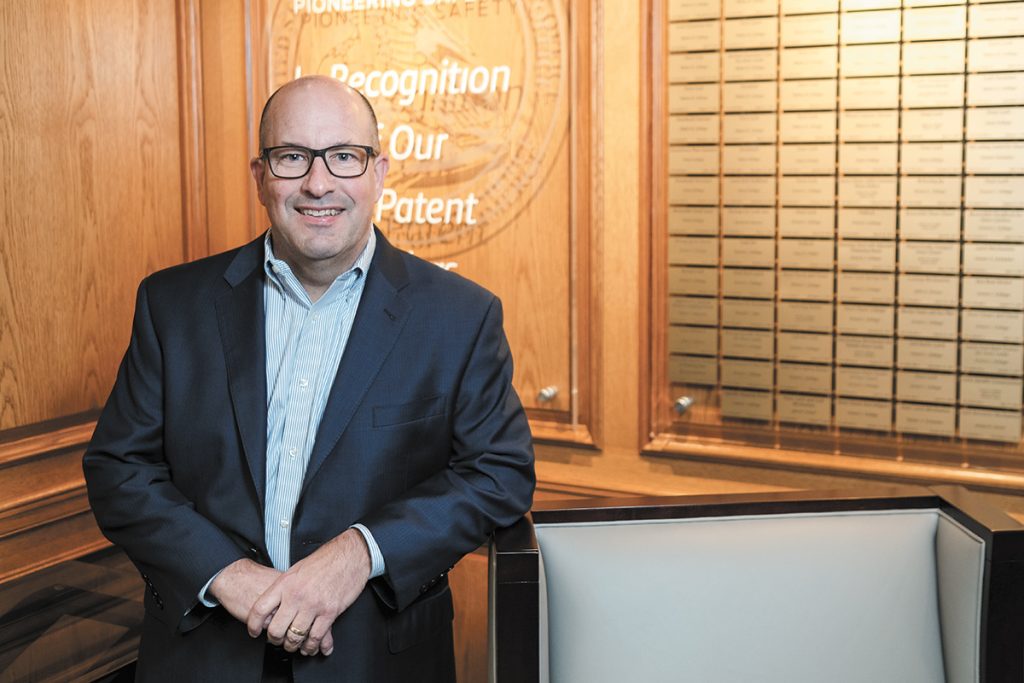 Senior Vice President & Chief Financial Officer
Allegion
Major achievements during tenure
Allegion, a public company with $2.7 billion in annual revenue that sells security products in 130 countries, has its Americas region headquarters in Carmel and employs 1,200 people in Indiana.
Patrick Shannon is the company's original chief financial officer, having guided its spinoff in December 2013 from Ingersoll Rand, where Shannon had worked for 11 years. Building the new company's financial infrastructure from scratch was both exhilarating and challenging for Shannon and his team, but creating Allegion was just the beginning. Shannon has since led the company through 20 acquisitions and major investments, growing its core business and increasing Allegion's market value from $4 billion to more than $11 billion.
A fresh measure of the company's financial performance under Shannon is its third-quarter results, where it racked up its highest-ever quarterly revenue ($748.3 million), adjusted earnings per share ($1.47) and adjusted operating margin (23.1%). Those results follow a trend that has seen organic revenue growth of 5% to 6% a year and a doubling of earnings per share.
The company's impressive results are central to the evolution of the company's investor mix. Originally dominated by short-term hedge funds obsessed with quarterly earnings, most of Allegion's investors are now focused on its long-term growth. The transition is also a result of Shannon's robust investor relations program, which was recognized in 2018 by Institutional Investor magazine. Of course, he and his team have plenty to sell, including total shareholder returns that have more than doubled since Allegion became a stand-alone company. Its financial strength earned the company an investment-grade credit rating, which, along with refinancing all the company's debt, saves Allegion $10 million a year in borrowing costs.
Shannon is pleased with the company's financial results but even prouder of his team and the professional development of its members. He implemented an internship program, a finance leadership program and other learning paths that have resulted in all nine of his direct reports expanding their responsibilities or taking on new roles since the spinoff. "If you focus on people, and you're developing people intentionally, getting people engaged, that leads to a lot of great things—not only within the finance function but the broader company as well."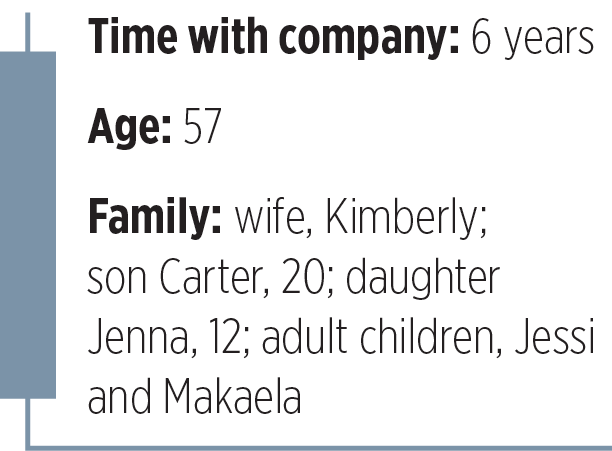 Career path
Shannon earned a bachelor's in business administration with a focus in accounting from the University of Georgia and an MBA from Mercer University with a concentration in finance before starting his career in public accounting with Arthur Andersen LLP. Eventually, he was hired by one of his clients, AGCO Corp., an agricultural equipment manufacturer, where he rose to the position of CFO.
In the late 1990s, he joined a dot-com firm, now OneCoast Network Corp., as CFO before joining Ingersoll Rand in 2002. At Ingersoll Rand, he started as vice president of finance for its infrastructure sector, later holding leadership roles in the construction technologies sector, Trane commercial systems, strategy and business development, audit services and information technology. Shannon said having the opportunity over the years to lead all finance disciplines with the exception of tax has given him a keen sense of the challenges his team faces and the skills needed to meet those challenges.
Challenges met
Shannon's primary ongoing challenge comes from a position of strength. "We enjoy over $400 million in available cash flow each year. As the primary financial steward, the challenge is how best to utilize the funds to maximize shareholder returns. It's a nice problem to have." Shannon and his team must constantly evaluate their options, including organic investments, mergers/acquisitions and shareholder distributions.
Givebacks
Shannon and his wife are active members of College Park Church in Carmel, where they lead small group classes, work in children's ministry and lead mission trips. A decade ago, they established a ministry in southern India, where they partner with indigenous churches and other Christian organizations to provide training, children's programs, outreach and translation of Biblical materials.
Back home, the Shannons founded a not-for-profit called Purposeful Posies, which collects and repurposes wedding and event flowers, distributing them to Carmel nursing homes, hospice organizations and assisted-living facilities.
Downtime
Shannon and his family have a vacation home in Wilmington, North Carolina, where he enjoys water sports and beach time. He also likes attending basketball, football and baseball games.•
Check out more CFO honorees.
Please enable JavaScript to view this content.