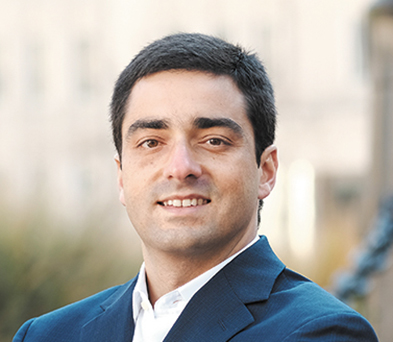 Vice President, Chief Financial Officer
Indianapolis Power & Light Co.
Chief Financial Officer
IPALCO and AES Corp.'s U.S. Strategic
Business Unit
Major achievements during tenure
Gustavo Garavaglia is responsible for electric utilities in Indianapolis and Dayton and several energy-generation facilities across the country that generate annual revenue of $3 billion. "Over the last 24 months, we have received approval to invest $1.2 billion over a seven-year period to modernize the grid at IPL, which will further improve our existing infrastructure and provide a better customer experience." His team has also refinanced more than $2 billion, including $475 million at IPALCO (IPL's holding company), leaving no material debt coming due before 2026.
Career path
Garavaglia joined AES in January 2010 as part of a training program in Brazil after graduating from college. "In my second year as a trainee, I did a rotation in the finance team and completely fell in love with it. Before joining AES, I had never seen an income statement or cash-flow statement in my life." In his time with the company, he's worked in Brazil and Panama, where he was responsible for business development and mergers and acquisitions in Panama, the Dominican Republic, Mexico, El Salvador and Puerto Rico. In 2017, he became director of financial planning and analysis for the region, leading a team of 20 people, and managing the company's business strategy, annual operational and financial budgets, and monthly forecasts. He accepted his current role in January 2019.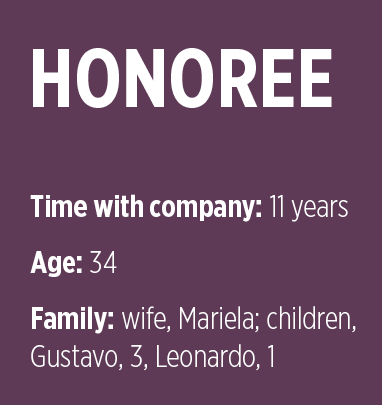 Challenges met
Garavaglia says a $475 million refinancing for IPALCO earlier this year was "the typical deal that dies 10 times before it gets done." After COVID-19 closed the investment-grade bond market for a few weeks early in the pandemic, he and his team identified a small window in early April to finish the transaction while satisfying regulatory restrictions and filing deadlines. "The night before our deadline to go to market—around 9 p.m. ET—I was informed by the lawyers that we would not be able to go to market the next day, which would then delay our issuance by at least a month in unprecedented territory. After hours of continued negotiation and push with the leading banks and lawyers, we reached a solution around 2 a.m. and announced the refinancing before markets opened."
Givebacks
"I support the people of Brazil by giving to causes focused on people impacted by COVID-19, education programs, and minority initiatives." Garavaglia is still learning about opportunities to give back in Indianapolis. In the meantime, he's supporting organizations that IPL supports, such as United Way of Central Indiana.
Downtime
Garavaglia plays soccer and follows the fortunes of Vitoria, a team in his native Brazil. He also follows the Indiana Pacers and Indianapolis Colts and enjoys spending time with his family. "We never miss the opportunity to have a nice barbecue with a glass of wine in the good months of Indiana weather."
Appreciation
"We work very hard to deliver reliable electric service to Indianapolis-area residents and businesses, but we can only do this because we employ such great people. The [people] of Indianapolis, my neighbors and colleagues have welcomed me to a new state that feels like home."•
Check out more CFO honorees.
Please enable JavaScript to view this content.