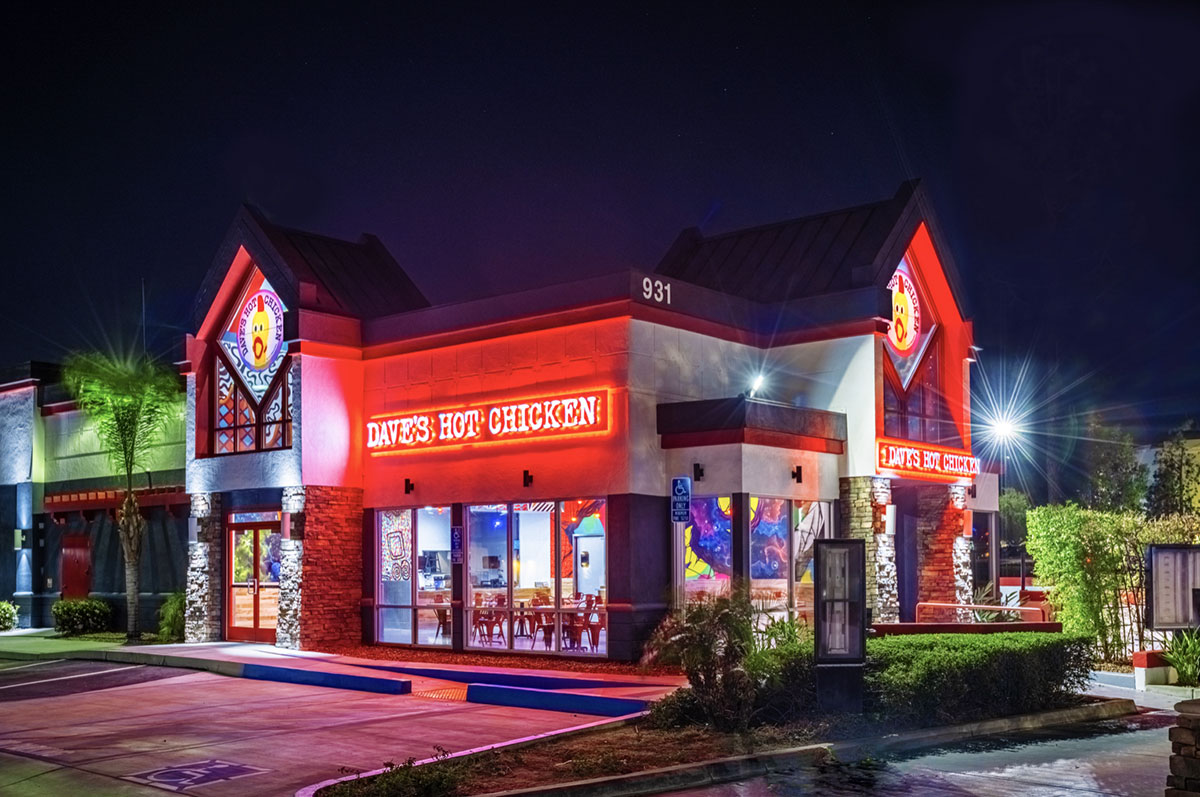 Six companies specializing in fast-casual chicken menus opened locations here, beginning with California-based Dave's Hot Chicken setting up shop on Mass Ave in April and then in Broad Ripple in August.
World Famous Hotboys, also founded in California, brought its spicy chicken to Fountain Square in May. Flamin' Chicken & Shakes, a spin-off of launched-in-Indianapolis California Burger, opened in June at 5510 W. 38th St.
Cincinnati-based CityBird Tenders opened a Fishers restaurant in August, and Louisiana-based Raising Cane's Chicken Fingers announced opening festivities for an Avon location in November.
Naptown Hot Chicken opened at Indianapolis City Market in May before migrating to Circle Centre Mall in August.
Elsewhere, distinctive concepts generated buzz on the restaurant scene, including Nevermore Union Station's 23,000 square feet of Edgar Allen Poe-inspired dining, drinking and play that opened in June. In the Bottleworks District, The Fountain Room showcased old-school chandeliers and terrazzo floors when opening as a supper club in August. West Fork Whiskey Co. opened a 30,000-square-foot agritourism destination in Westfield in August, with chef Carlos Salazar overseeing the facility's restaurant. And Sugar Factory American Brasserie, a Las Vegas import known for over-the-top dessert offerings and vibrant decor, opened in April at Circle Centre Mall.
Two popular restaurant names were revived by new owners at familiar locations: John's Famous Stew opened in April at 1146 Kentucky Ave., and the Bulldog Bar & Lounge opened in June at 5380 N. College Ave.
Several restaurants are opening in spots that closed this year. Gallery Pastry Shop plans to open next year at 4573 N. College Ave., where ND streetBar, the successor to Next Door American Eatery, closed in April. Patachou on Pine Street is expected to open next year at the former location of Zionsville's Lemon Bar, which closed in February. And Happy Days Family Pancake House opened in March at 2126 S. Sherman Drive after Edwards Drive-In closed there in January.
Here's a look at selected restaurant openings through October:
January: Tucci's at Carmel City Center, Roots Burger Bar at East 71st Street and Binford Boulevard.
February: Chalet opened as a daytime cafe and an evening bar at former Fire Station No. 16, 5555 N. Illinois St. 
March: Torchy's Tacos along East 116th Street east of Fishers District; Inspo, founded by "MasterChef" winner Kelsey Murphy, at Fishers Test Kitchen; Krispy Kreme in Castleton to mark the company's brick-and-mortar return to central Indiana
following a decade's absence.
April: Yamallama deli opened in The Garage food hall in the Bottleworks District; Nora's Sahm's Ale House transformed into breakfast-and-brunch spot The Roost.
May: Indian-themed 1947 Fusion Eatery & Lounge opened in Castleton; the owners of Lincoln Square Restaurants opened The Med in Irvington.
June: Vegas Lounge & Bar in Broad Ripple.
July: Grump's Slice Stop in the Refinery 46 complex, 2201 E. 46th St.; BreadWorks at 1054 E. 54th St.; Big Bear Biscuits at the former site of a Scotty's Brewhouse, 3905 E. 96th St.; Whiskey & Rhythm at 2536 S. Meridian St.; 2Toms Brewing Co. at 7035 E. 96th St.
August: Two restaurants, Panadas and Sal & Pimenta, in The Garage food hall; Vietnamese restaurant Eating Fresh next door to Broad Ripple's iconic Vogue music venue.
September: Natural State Provisions at 414 Dorman St.; Social Cantina in the former location of Mikado Japanese Restaurant, 148 S. Illinois St.; Sweetgreen at the Fashion Mall at Keystone, followed by a downtown location in October; North High Brewing Co. in Circle Centre Mall; Helm Coffee Co. in the Garfield Park neighborhood.
October: Big Woods at the Fashion Mall at Keystone; Easy Rider Diner in Fountain Square's Murphy Arts Center; Black Leaf Vegan on the first floor of the 9 on Canal apartment building; Rail Cafe & Market in Westfield.
National chains made headlines in the heart of downtown when a Chick-fil-A opened at 10 E. Washington St. in August and a Starbucks closed at 55 Monument Circle in October.
And two locations of made-in-Indiana concept Books & Brews closed during the year: 3808 Shelby St. and 65 Boone Village, Zionsville.
Among 2022's prominent restaurant closures:
BitterSweet, 5545 E. Washington St.
BrewDog, 1140 Shelby St.
The Cuban Sandwich Shop, 8329 Michigan Road
Ellison Brewing Co., 501 Madison Ave.
Ezra's Enlightened Cafe, 6516 Ferguson St.
General American Donut Co., 827 S. East St.
Heartbreaker, 118 S. Audubon Road
Jailbird, 4022 Shelby St.
Michael's Soul Kitchen, 115 E. Ohio St.
The Oriental Inn, 1421 N. Arlington Ave.
Punch Burger, 137 E. Ohio St.
Thunderbird, 1127 Shelby St.•
Check out more year-in-review stories from 2022.
Please enable JavaScript to view this content.