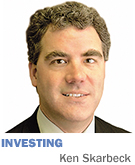 Within the world's emerging countries, economic growth is generally taking place at high rates. Often, wealth is being created due to the rising price of commodities, which have enriched those developing countries blessed with natural resources.
Since their base economies are small, growth rates exceed the more developed Western economies. And while rewards can be high, the risks are also great and typically involve issues like inflation, lack of infrastructure, and political instability and corruption.
Commodity wealth contributed to the rise of the BRIC economies, which have become large: Brazil's sugar cane and rich farmland, Russia with its oil and mining assets, India's agriculture, and insatiable China. China is the world's largest producer and consumer of agricultural products.
For now, China runs a large global trade surplus owing to low-cost manufacturing prowess. Its exports exceed imports. Yet the central planners of China envision that, as more Chinese enter the middle class, the growth in exports should slow as internal consumerism picks up. Imports should increase as a richer population will desire, and can afford, more Western goods.
China's heft was on display last week when it bought 540,000 metric tons of U.S. corn, shattering the U.S. Department of Agriculture's projection of 500,000 metric tons for the entire year. The department has subsequently quadrupled its 2011 corn-export forecast to China.
Growth rates are also high in the lesser-developed emerging economies such as the African nations. South Africa has a well-developed vibrant economy, but the countries of Gabon, Botswana and Mauritius have also blossomed into above-average, sub-Saharan, diversified economies. Nigeria is rich in oil and is Africa's leading agriculture producer.
The world has just welcomed its newest country: South Sudan. The country has substantial oil production, but needs to develop its infrastructure and cultivate its farmland. The Wall Street Journal reports that private investors acquired 6.5 million acres of South Sudan farmland from 2007 to 2010.
Angola, largely because of oil, is forecast to be one of the world's fastest-growing economies. The challenge will be to turn this wealth into new housing, roads, power and telecommunication assets, and bring the population up to a middle-class consumer society. In recent rankings of the world's most expensive cities, Luanda, Angola, was tops in the world due to a high inflation rate near 15 percent and limited housing.
While there are rewards for investors in these high-growth, yet infant economies, there are also huge risks. Look no further than Zimbabwe, an African country with valuable assets in mining and farmland. The once-fast-growing economy has sunk into hyperinflation after war and a corrupt government left the nation impoverished. Despite having one of the better-educated populations in Africa, unemployment exceeds 70 percent.
The country is a case study for hyperinflation. The value of a Zimbabwe dollar since 2000 depreciated so rapidly that the currency was abandoned in 2009. Zimbabwe has yet to replace it and, instead, citizens use currency from other countries.
With this harsh lesson in mind, enterprising investors willing to conduct the necessary due diligence may seek to discover high-growth opportunities in emerging-country investments.•
__________
Skarbeck is managing partner of Indianapolis-based Aldebaran Capital LLC, a money management firm. His column appears every other week. Views expressed are his own. He can be reached at 818-7827 or ken@aldebarancapital.com.
Please enable JavaScript to view this content.