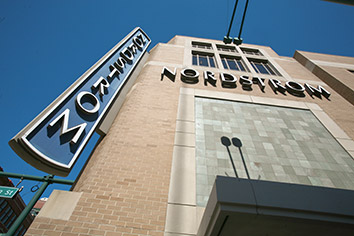 The surprise departure of Circle Centre anchor store Nordstrom in July dealt a major blow to downtown.
Nordstrom, which opened with the mall in 1995, left a gaping 210,000-square-foot hole, a particularly tough space to fill since department stores have seen their market share decline more than half in 20 years and need less space.
Mall manager and part owner Simon Property Group Inc. has retrofitted vacated anchor stores in suburban malls including Greenwood Park and Washington Square, but Circle Centre's urban format presents unique challenges.
The company's preliminary plans for Circle Centre call for new street-level entries for the restaurants, along with a small first-floor space for a department store that would primarily occupy the building's second and third floors, local brokers said.
Using most of the 70,000-square-foot first floor for restaurants would bring the remaining space closer to the ideal size for department stores, including Macy's.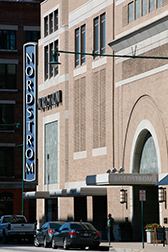 Nordstrom's sales at Circle Centre plummeted after the Seattle-based retailer opened a north-side store in 2008. (IBJ File Photo)
After Nordstrom announced it was leaving in May, confirming the news first reported by IBJ, the Simon-led Circle Centre Partnership said in a statement that it made every effort to retain the upscale department store, "to no avail."
Sales for the downtown Nordstrom had fallen by roughly half since the chain opened its store at The Fashion Mall at Keystone in 2008. Nordstrom opened its off-price Nordstrom Rack store in September at the Rivers Edge shopping center at East 82nd Street and Dean Road.
Deputy Mayor Michael Huber, who receives regular updates from Simon on the Nordstrom space, said plenty of potential tenants have expressed interest. But he declined to elaborate.
"We're trying to let Simon do what they do," Huber said. "They're the best in the world at running these malls."•
Please enable JavaScript to view this content.