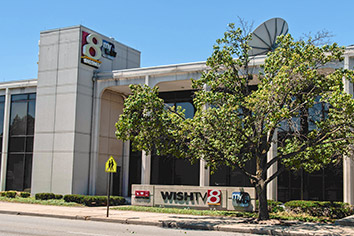 It turns out WISH-TV Channel 8 is not going completely independent after all.
The station, which is losing its CBS affiliation to WTTV-TV Channel 4 at the end of the year, announced Monday night that it is filling its prime time schedule by picking up the CW affiliation from Channel 4. WTTV had planned to move the CW to a digital subchannel.
The move will give Channel 8 network programming for its evening schedule, including two series that have a loyal following, "The Flash" and "Supernatural," on Tuesdays.
"This original and dynamic line-up of programming will drive new audiences to WISH-TV and our newscasts, and deliver key demographics to our advertisers," General Manager Les Vann said in a prepared statement.
WISH previously had been planning to rely on syndicated evening programming, including "Extra" at 8 p.m., "Access Hollywood" at 8:30 p.m., and "How I Met Your Mother" at 9 p.m. and 9:30 p.m.
Still, the fare is unlikely to garner ratings anywhere near what WISH enjoyed for marquee CBS programming, including "The Good Wife," NFL games, the NCAA men's basketball tournament and The Masters golf tournament.
Channel 8's loss of the CBS affiliation after 58 years is spawning the biggest shakeup in the Indianapolis TV market in decades.
After snagging the affiliation in August, WTTV invested millions of dollars and hired 80 employees to launch a massive daily news operation. In a bid to swipe away WISH viewers, it has hired former Channel 8 anchor Debby Knox as one of its anchors.
 
Please enable JavaScript to view this content.