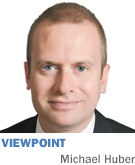 Over the last year, the Indy Chamber has worked with a regional coalition of business and civic leaders, elected officials and policy experts to create a new economic strategy for central Indiana. A few weeks ago, we pitched three priorities from this plan—the Red Line rapid transit route, the 16 Tech innovation district, and an expanded trail and bikeway system—for Gov. Pence's new Regional Cities initiative.
Regional Cities is a competitive grant program, and we've heard pundits claim that the Indianapolis metro area doesn't need the money. They argue that Indy has the economic momentum to sustain itself (and keep reliably filling the state's coffers with tax revenues), and Indiana should ignore the needs of its biggest region.
As a major urban area, Indy is a natural destination for young talent—two-thirds of U.S. college-educated millennials and a similar percentage of our science, technology and engineering workforce live in regions of a million residents or more.
But there's no "manifest destiny" for Indianapolis in these numbers; we aren't sharing in the national migration of talent to metropolitan America. We lag most other large regions in population growth, including peers like Nashville, Denver and Columbus.
As potential residents look elsewhere, our current population is struggling. Wage growth across the region is two-thirds of the national average, and poverty has skyrocketed more than 80 percent since 2000. A recent Harvard study of upward mobility finds Indy ranks 48th out of the 50 largest urban areas—poor families here face long odds in improving their plight. Such hopelessness has contributed to crime and other social ills.
The projects we've proposed for Regional Cities are part of a blueprint to reverse these trends, and close the gap with the biggest metros in the competition for talent and economic investment.
The Red Line is a 35-mile regional bus rapid transit route that will run from Westfield and Carmel through Indianapolis to Greenwood, serving more than 100,000 residents and 20 percent of the region's jobs, including many of our largest employers. Regional Cities support will help leverage federal construction grants to make the first leg of the Red Line—Broad Ripple to the University of Indianapolis—a reality.
One of every four households along this part of the route is below the poverty line. The Red Line offers a connection to employment and educational opportunities, while encouraging new investment in urban neighborhoods. Looking ahead, this kind of rapid transit service attracts college-educated millennial workers who identify transit as a key consideration when choosing where to live and work.
We're also seeking Regional Cities funds for development in and around the 16 Tech downtown innovation district. 16 Tech will offer flexible research-and-development facilities where academic and industry partners can work together turning new ideas into business opportunities and high-wage jobs in the life sciences, technology and other advanced industries.
Our 100-plus miles of trails and bikeways are another key asset, appealing to young workers and the employers who recruit them. Like transit, they generate economic activity—studies estimate the 18-mile Monon Trail has enhanced nearby home values by an average of $13,000-plus, while the Indianapolis Cultural Trail has sparked a billion-dollar impact on adjacent property values. Our third Regional Cities proposal would expedite 85 miles in new trails and bike lanes by 2025.
As Indiana's largest region, central Indiana has unique potential to counter the state's downward trajectory in population and raise the standard of living for Hoosiers statewide. Investments here generate higher returns and touch more lives—an advantage, not a disqualification.
By connecting workers to jobs, fueling a more innovative economy and developing welcoming, livable communities, our Regional Cities agenda confronts today's challenges and capitalizes on tomorrow's opportunities. We're organized to move forward, but state funds would help us go faster—and every day we stand still, we're falling further behind. •
__________
Huber is CEO of the Indy Chamber
Please enable JavaScript to view this content.