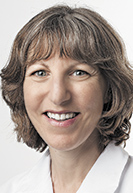 Fogel
Seven months after launching a program for transgender services at Eskenazi Health, Dr. Janine Fogel is amazed at patient demand and is thinking of ways to keep up.

"We are always busy," she said of the program that offers hormone therapy, reassignment surgery, nutrition advice, legal services and psychiatric support, with patients driving in from all over Indiana. "We're already booked into next year."

But the program could get another wave of demand soon.

Starting Jan. 1, any organization that takes federal money for health purposes—including hospitals, insurance companies, clinics, labs and a variety of other employers—can't refuse to provide transgender services.

A new rule issued by the Department of Health and Human Services in May also makes it discriminatory for those organizations to refuse their employees access to transition-related services, including reassignment surgery. That means those companies must provide insurance plans that include coverage for transgender health issues.

The nondiscrimination protections do not apply to general employers—restaurants, manufacturers, engineering firms and most companies—that don't accept federal money for health care.

But it does apply to any health program, provider or organization that gets federal funding, including Medicare or Medicaid payments, for any patients. That includes hospitals, physicians' offices, community health clinics, drug rehabilitation centers, nursing homes and assisted-living facilities, according to the National Center for Transgender Equality, a not-for-profit center for transgender rights based in Washington, D.C.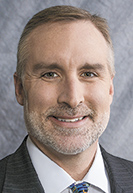 Sears
Christopher Sears, an employee benefits and health care attorney at Indianapolis law firm Ice Miller, said he expects health-related organizations to start modifying their benefits plans to comply with the rule.

"Every benefit plan I've ever seen has an exclusion for services related to gender dysphoria, related to gender-reassignment surgery, related to gender identity and any kind of services," Sears said at IBJ's Health Care and Benefits conference in September. "So all of those provisions for many, not all, many benefit plans will have to be removed."

Theo Ciccarelli Cornetta, an attorney specializing in LGBT issues at Indiana Legal Services, said the insurance companies will need to take note of the new protections.

"So insurance companies can't say, 'We're not going to pay for your primary care visit because it's treating your gender dysphoria," Cornetta said. "It also means that certain things like hormones have to be covered by insurance, as well as counseling and therapy."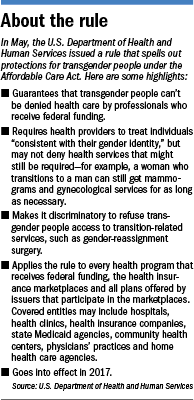 Several large health insurers, including Anthem and UnitedHealthcare, either declined to comment or did not respond to IBJ's request for comment.

The Transgender Health and Wellness program at Eskenazi is in a ramp-up mode, offering services two half-days a week and seeing about eight to 10 patients a week, said Fogel, a family practice physician who serves as its medical director.

"We certainly could do more," she said. "I think demand will definitely pick up."

Some of Indiana's largest employers—even those who are not primarily in health care—say they already have been offering health benefits to transgender workers, including "reassignment surgery" to the face, chest and genitals.

Eli Lilly and Co. has offered transgender health benefits, including transition surgery, to workers since 2011.

"We want all our employees to feel included, empowered and valued so they can do their best work for the people we serve," said Janice Chavers, spokeswoman for the Indianapolis drugmaker.

Cummins Inc., the diesel-engine maker in Columbus, said it has offered coverage to transgender workers, including sexual reassignment surgery, since 2004.

"The company has consistently been given high ratings by all diversity groups because of our policies for LGBT individuals, including coverage for same-sex domestic policies," Cummins spokesman Jon Mills said.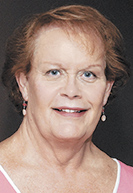 Patterson
One worker who took advantage of those benefits was Jacqueline Patterson, a Cummins engineer.

Born and raised male, Patterson served in the Army, got married and raised three children. Still, Patterson struggled for years with gender issues, often wanting to be female and wearing women's clothes in private.

The conflicting feelings—also known as gender dysphoria—led to several years of depression and anxiety, which Patterson said spilled into heart trouble and prostate cancer.

Finally, five years ago, after three cardiac catheterizations, Patterson had enough and decided to begin the transition from male to female. The process involved hormones, counseling and surgery.

"Cummins covered those procedures according to their normal, basic coverage that they give to all other employees," Patterson said. "I had to pay my $5,000 deductibles a year. I had to go through the network for therapists and doctors for surgeries."

Patterson retired from Cummins in March and took a job at Eskenazi Health as care coordinator and patient navigator in the transgender health and wellness program. She also serves as executive director of the Indiana Transgender Wellness Alliance, a not-for-profit that advocates for transgender health care and acceptance.

She said she feels much more peaceful, healthy and able to concentrate on helping others since transitioning to a woman.

"Gender dysphoria brings a significant amount of chaos and disruption," she said. "It preoccupies people in a way that is really unique. And once they begin to receive the right care and the right therapy, it brings a significant amount of stability to their lives."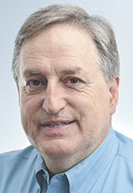 Ahlrichs
Some human resources experts say they don't expect the new rule to raise costs significantly. The actuarial staff at Indianapolis insurance brokerage Gregory & Appel estimates the financial impact to Indiana's health plans to be less than one-half of 1 percent of an increase in premiums.

"I don't think this will be passed on to employers," said Karl Ahlrichs, a Gregory & Appel consultant. "This will be a non-event in terms of a premium increase."

Approximately 0.6 percent of adults in the United States, or 1.4 million individuals, identify as transgender, according to the University of California at Los Angeles' Williams Institute, a leading center on sexual identity research.

Based on Indiana's population of 6.6 million, that would translate to about 39,000 Hoosiers facing transgender issues.

"While not a huge percentage of the population is impacted by this," Ahlrichs said, "we can't afford to make any part of the workforce feel uncomfortable or that they were treated unfairly."•