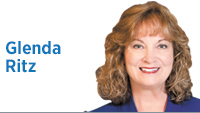 Yet again, Indiana has balanced its budget, with more than $2 billion in surplus. This speaks well for everyone in the Statehouse, regardless of party affiliation. As we know, Indiana is a fiscally conservative state, and I applaud this approach. However, budgets reflect priorities, and Indiana's priorities must be focused on our essential needs: public education, health and safety, infrastructure, and economic strategies.

The public expects our elected state government to use our hard-earned tax dollars to adequately support the public's needs. While we have seen needed steps to support our infrastructure, the current budget sadly fails to make investing in our children the priority it deserves.

Through my service on the state's Commission on Improving the Status of Children and my travels to all 92 counties, I know firsthand the needs of our children. According to the Indiana Youth Institute and its 2017 Kids in Indiana Count data book, 2015 statistics show the child poverty level at 20.9 percent, with 49.1 percent of children receiving free or reduced lunch at school. Even more alarming are the rising statistics regarding the safety of our children, with 15,555 children in need of services through the Department of Child Services, 22,015 substantiated child neglect cases, and 17.1 out of every 1,000 students abused and/or neglected.

In 2015, Gov. Mike Pence and I pushed to add $474 million to the K-12 budget. This year, the House proposed investing only $273 million more. With tuition formula calculations, this minimum funding will result in 201 of the 292 public school corporations either losing money in 2017-2018 or receiving less than 1 percent more. Per child, funding goes up only 0.6 percent in the first year and 1.4 percent in the second year.

With the latest Consumer Price Index from the federal government indicating the annual inflation rate in January to be 2.5 percent, the current proposed budget's offering a meager 1.1 percent for the 2017-2018 school year and a 1.7 percent increase in the second year is not only inadequate, it is in line with the minimal dollars given to public schools in 2009 at the depth of the Great Recession. Our children deserve better. Our schools deserve better. Our teachers deserve better.

Before the 2016 election, I was required to submit my budget priorities. I highlighted a 2 percent year-over-year increase in tuition support, reinstating the Small Schools Grant to assist our rural schools, a technology support increase dedicated to providing equity among our schools, and establishing universal pre-K programs throughout Indiana.

Yes, in addition to adequately funding K-12 students, the state can afford to offer pre-K for many more families. Just looking at the reversion dollars given back to the state each year that are earmarked to serve children (dollars that are budgeted but not spent), the $50 million pre-K advocates want is in the existing budgets. The money is there. Indiana simply needs the political will to use it for our 4-year-olds. Our legislators just need to keep these dollars earmarked for children and designate them for pre-K.

Businesses throughout our state know they must adjust their budgets to offset inflation, keep their employees well-paid to attract new employees, and adequately invest in the most essential elements of their business to meet the needs of their clients. This business philosophy should apply to the state and its schools each biennium. Indiana can, and must, do better and adequately fund education in its 2017-2019 budget.•

__________

Ritz, a Democrat, is a former state superintendent of public instruction. Send comments toibjedit@ibj.com.