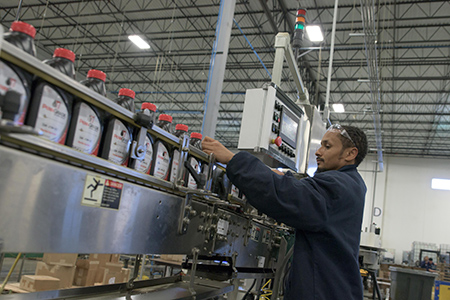 When local entrepreneur Mike Protogere started eyeing D-A Lubricant Co. Inc. in 2002, the company was rolling along—in a low gear.
But since he bought the manufacturer of oil, grease, antifreeze and other industrial products, he has shifted it into overdrive and punched the gas.
Now, Protogere is fueling D-A's diversification and marketing with IndyCar Series sponsorships—and even made its new PennGrade Motor Oil brand the first presenting sponsor in the Indianapolis 500's 100-plus-year history.
In the year since the company signed the sponsorship deal, the brand has gone from a virtual unknown in IndyCar circles to one of the series' most active sponsors, said Ken Ungar, founder of locally based Charge, a sports business consultancy that represents Honda, one of the IndyCar Series' biggest partners.
Ungar
"PennGrade has done a really good job of becoming part of the ecosystem of the IndyCar paddock," Ungar said. "They've done everything right in terms of entering the sport and making the most of it."
D-A was already on the move. Its sales and profit have increased more than 500 percent since 2002, Protogere said, and he's nearly doubled the staff size, to 140; half of those work in Indiana.
He's moved the company from its 103,000-square-foot home at West 29th Street and Harding Avenue in Indianapolis to a 250,000-square-foot plant on 23 acres in Lebanon.
And Protogere, 56, has no plans to ease up on the accelerator anytime soon.
A chance encounter with Steve Klipsch, president of Klipsch Marketing Advisors, at an Indianapolis Colts game introduced Protogere to IndyCar.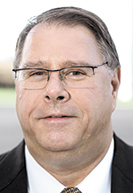 Protogere
First, he signed a deal in 2015 to become a major associate sponsor of Rahal Letterman Lanigan Racing.
Then, he negotiated the deal to brand PennGrade's name alongside the Indianapolis 500 right before the race's 100th running. It's the first time in six decades that D-A has been involved in the Greatest Spectacle in Racing.
"The fact that [Protogere] was able to negotiate a presenting sponsorship for the Indianapolis 500 is a real coup," Ungar said.
In addition to entertaining hundreds of clients and potential clients, partners, vendors and employees at the track this May, D-A also will have a booth at the race with PennGrade promotional handouts.
The company also has become active on social media and is buying print and broadcast ads to rev its deals with the Indianapolis 500 and Rahal Letterman Lanigan Racing. D-A often has a handful of executives networking and entertaining at other IndyCar races.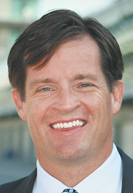 Boles
Multiple sports marketing sources said PennGrade wasn't the only firm vying for the Indianapolis 500 presenting sponsorship. Those sources said D-A is paying $2 million to $5 million annually for the multiyear deal.
Speedway President Doug Boles said PennGrade was chosen because of its local roots and its history with the race, and, "We were especially impressed with their plans to activate away from the track and in the marketplace."
That includes point-of-purchase Indy 500-PennGrade promotions at retail stores such as NAPA Auto Parts, Protogere said.
Deep local roots
D-A was founded in 1919 by Frank Binford. Frank's son Tom, who served as Indianapolis 500 chief steward from 1974-1995, ran the company after his father retired.
Tom Binford sold the company to Cleveland-based Premiere Industrial in 1969, and the company was sold to Farnell Electronics in England in 1996.
D-A tested its first engine oil at the Speedway in 1934 and sponsored cars in the Indianapolis 500 in the 1950s. It continued to test fuel oil at the Brickyard—which was less than two miles from its original headquarters—through the early 2000s.
"This company's unique history and its ties to the Indianapolis Motor Speedway are one of the things that made it appealing to us," said Boles, whose paternal grandmother was a D-A switchboard operator decades ago. "They're an Indiana company, so they understand our history and tradition."
Boles' first experience with D-A was an unusual one.
"I remember my grandma had an old [D-A] switchboard in her basement and I used to play with it when I was a kid," he recalled.
While Protogere appreciates the company's history, he's more focused on its promising future.
The company is still growing at a 20 percent annual clip, he said, and within five years he hopes to double the company's revenue and profit. In two years, Protogere plans to add another 150,000 square feet to the Lebanon plant. Another manufacturing plant—in Tulsa where the firm has a distribution facility—is also in the works.

Protogere, an Indianapolis native, said he's grown the company through diversification and increased marketing—and by beefing up the technical staff.
"We just paid attention to the business," said Protogere from his warehouse, which at any one time stores about 5 million gallons of oil. "My eyes are always on growth. We want to have controlled growth, but we don't want to limit growth in any way."
Winding path
Protogere isn't your typical oil guy.
The Carmel resident graduated from North Central High School before earning a zoology degree from DePauw University. He owned and ran an industrial catering company, developed condominiums in the Florida panhandle, and had a brief career as a stockbroker.
After he realized the financial industry wasn't for him, Protogere said, he started looking for a business to run.
"D-A had a considerable amount of assets and the price was right," he said. "The assets were greater than the purchase price. And another big key: All five managers who were already here agreed to stay."
To grow beyond its core of industrial and commercial products, D-A in 2015 acquired Brad Penn Motor Oil from the American Refining Group in Pennsylvania. Penn's oil was known (especially in the eastern part of the country) for facilitating high performance and better fuel efficiency—and for its unique green color.
This line included the popular PennGrade 1 line of oil, which is known as "The Original Green Oil," and is mostly targeted to racecar drivers and team owners.
But there was a problem. PennGrade was sold only through distributors; it didn't have a retail presence. Not only that, PennGrade didn't have much traction with drivers of passenger cars, where Protogere saw immense growth potential.
Still, he felt the brand was strong enough to park D-A's automobile oils, which were selling under the Speed Sport name, and put all his time, energy—and money—behind developing PennGrade.
Since then, D-A's chemists—one of which is a nun—and oil production experts developed a line of oils that include PennGrade, PennGrade Select and PennGrade Euro for the passenger-car market.
"We want to get these lines into retail outlets—big boxes like NAPA, Advance Auto Parts and others," Protogere said.
Paying off
Protogere also wants to be in quick-lube service stations and automotive dealers. He's already made some deals in Pennsylvania and Ohio and has gotten PennGrade into a few Midwest NAPA stores, where PennGrade will have Indianapolis 500-centric point-of-service promotions.
"That's the whole idea with the Indianapolis 500 plan," Protogere said. "It puts PennGrade on a national—and global—stage in a big way. We think it's just the boost we need to get into the big boxes."
In the two years since D-A signed its deal with Rahal Letterman Lanigan Racing, the company's marketing budget has gone from nothing to seven figures, Protogere said.
And it seems to be paying off. In the year since D-A signed the presenting sponsorship for the Indianapolis 500, sales of PennGrade oils have increased 20 percent, Protogere said.
"We saw an immediate and significant spike," he added.
That's good news for the IMS, considering all PennGrade oil boxes and bottles are now emblazoned with the Speedway's wing-and-wheel logo.
To continue that growth, D-A will have to invest as much in activating the sponsorship as it pays the Speedway to put its name behind the race's moniker, said Jim Walton, CEO of Brand Acceleration.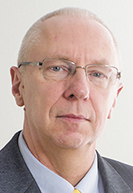 Walton
"Putting their name with the race is a great start, but that's not where it ends," Walton said. "Now is where the real work begins. They have to be smart with their strategy."
It won't be easy.
"They're up against some pretty established brands in companies like Pennzoil and Quaker State, who have a long history and lots of brand equity," Walton said. "Then you have companies like Lucas Oil that have a real following in racing circles."
Protogere remains determined.
While the passenger car and racing oils make up only 20 percent of D-A's annual sales, Protogere said it's the company's fastest-growing segment.
"We're really growing on the consumer side and the IndyCar and Indianapolis 500 sponsorships are a big part of that," he said. "And we don't think we're all the way up to speed there yet—not by a long way. There's just so much potential for us there."•
Please enable JavaScript to view this content.