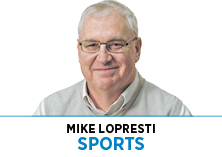 Four new Division I basketball head coaches, all with Indiana ties. Four examples of the different roads men travel to their dreams.

The history professor, for example.

When he was at Purdue, Carson Cunningham was point guard for Gene Keady, academic All-American, and member of the chess club. Now he's the author of five books, father of five kids (with No. 6 on the way), holder of doctorate and MBA degrees, former history professor at DePaul … and new coach at Incarnate Word in San Antonio.

"Even though I have an uncommon background, I am grateful for it because I think it's helpful," he said over the phone. "I like to think it's really impacted my approach. I do strive to treat the court like a classroom."

He left teaching and took up coaching in 2008, thrived at Andrean High School, did the same thing at NAIA Carroll College in Montana, and this spring answered an internet job ad at Incarnate Word.

"From Montana to Texas, it's been quite the ride. My wife was joking, 'I guess we can only move to manly states.'"

It won't be easy at Incarnate Word.

"We were 347 out of 351 in the RPI last season. Now [metrics guru] Ken Pomeroy was a little kinder. He had us at 342. The bottom line is, we have a lot of work to do but there's great potential here. It's a wonderful school with an unbelievable mission."

He gave a short presentation on the three French nuns who arrived in San Antonio in the 19th century to help combat a cholera outbreak and ended up founding Incarnate Word. Yep. History guy, all right.

There's a sixth book in the works—a historical fiction work on 19th century American statesman Hamilton Fish. But a new coach is kinda busy. "I don't have any time right now. We'll see down the road."

Next, the yard worker.

New Florida Atlantic Coach Dusty May has spent nearly two decades as an assistant, but said he really began to learn about coaching when he was student manager at Indiana during Bob Knight's last years. And the way he got that job was doing yardwork for Hoosiers team doctor Larry Rink.

"I tell people my entry into college basketball coaching is because I was a great lawn mower," he said. "What I learned from Coach Knight is to always be on your toes and be thinking ahead at all times. You're always anticipating what happens next."

When he graduated from IU, what happened next was working video for USC Coach Henry Bibby, who hired him saying, "If you can work for Coach Knight, you can work for anyone."

The former Eastern Greene player, who grew up near the Monroe-Greene county line, worked for seven different college programs before this chance. "I certainly have paid my dues and enjoyed every step of the way," he said.

Florida Atlantic? "They've been in one NCAA Tournament in the history of the school. There's not a lot of tradition. We're not selling the banners like we did at Indiana. We're selling the present and the future and what we're building."

The southern Indiana kid will be doing his selling in Boca Raton.

"My first job, I went directly from Greene County to Santa Monica, California. I'm very, very aware of the different lifestyles. Down here, you're in traffic with Bentleys and Rolls-Royces, and in Greene County, you might be next to an Amish horse and buggy. But I'm very proud of being from Greene County and all the stops I've made along the way.

"I told my mom I can't go any further south because Cuba's the only thing there, and they don't have a Division I program."

Now, the singer.

Anyone here have one of Walter McCarty's R&B albums? Or remember him singing the national anthem at the 2006 NBA All-Star weekend? Or before some of his high school games at Evansville Harrison—including the night Rick Pitino was there to recruit him to Kentucky?

McCarty helped Kentucky win the 1996 national championship, had a fine NBA career, was a Louisville assistant and lately has been with Brad Stevens and the Celtics. But now he's come home to coach Evansville—the college whose games he often attended as a kid.

"It means a lot just to be a part of the community I grew up in, around people who have supported me my whole career," he said. "I don't think it's hit me yet. It will at some point. It's been a heck of a journey. It's an amazing feeling. It's a challenging job, but I think we're up for it."

Music has always been a good balance. Same for his business skills, such as marketing his own colorful socks—at $19.96 a pair, in homage to the national-title year.

"Just being interested in other things than basketball has helped me not overdo it," he said. "When I'm in the office doing the work, I'm constantly humming or singing something in my head. I don't think that's ever going to end."

Might we see an Evansville game with the head coach singing the anthem?

"No shot."

Finally, the working college kid.

When Travis Steele was at Butler from 2001 to 2004, you wouldn't find him at frat parties on the weekends. He was an assistant coach at Ben Davis. He'd go to class until early afternoon, head for Ben Davis, then drive to his home in Danville to study.

"I didn't live the life of probably a normal college student," he said "Basically at a young age, I knew I wanted to coach, I kind of wanted to blaze my own path. So I coached high school, and AAU as well. I learned at a young age, in order to get the players' respect—because basically I was the same age as the players—I had to be the guy to be the first one in and the last one to leave. The guy that loved them and cared about them.

"It was a great experience for me, because I felt like it gave me a few years' head start in my profession."

After 10 years as a Xavier assistant—before that, he worked several seasons at Indiana—he's replacing Chris Mack, the Musketeer alum who had the program thinking Final Four before he left for Louisville. Talk about a high bar for expectations.

"That's what I want," Steele said. "That's what you should want. It's a huge challenge, but it's one that I've been preparing for basically my whole life.

"I'm going to be my own guy. I'm going to be Travis Steele; I'm not going to be Chris Mack or Sean Miller or Kelvin Sampson or Brad Stevens. I'm going to try to put my own stamp on this program. It's not been one coach, it's not been one player. There's a reason why Xavier's always won; it's a special place."

"I'm excited for this opportunity. That word probably doesn't even do it justice."

Not for any of the four. They're more than excited, with journeys more than ordinary.•

__________

Lopresti is a lifelong resident of Richmond and a graduate of Ball State University. He was a columnist for USA Today and Gannett newspapers for 31 years; he covered 34 Final Fours, 30 Super Bowls, 32 World Series and 16 Olympics. His column appears weekly. He can be reached at mjl5853@aol.com.