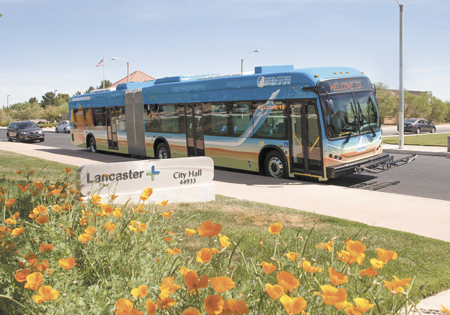 IndyGo officials are expected to back off plans to purchase electric buses this year as part of a long-term effort to replace the mass-transit system's older diesel fleet, saying electric-vehicle technology is not yet good enough to meet its needs.
IndyGo staff says the agency should instead order diesel buses again this year, a recommendation that will be considered when the IndyGo board meets June 28.
It's a blow to IndyGo's efforts to run an all-electric fleet by 2032. And the move comes as some other cities struggle with new electric buses that aren't delivering enough distance per battery charge.
Still, IndyGo officials say they are committed long term to go all-electric, which is expected to produce less pollution and offer lower operating costs.
And they say they aren't concerned about 13 electric buses they've already ordered from China-based BYD Ltd. for the Red Line, the rapid-transit route that's scheduled to launch next year, and another 18 for the planned Purple Line.
That's despite reports from Albuquerque, New Mexico, outlined by the Los Angeles Times, that similar buses made by BYD at a plant in California aren't up to snuff, especially when driven in the cold with the heat running.
"Everything right now is on track with BYD," said IndyGo spokeswoman Lauren Day. "The buses are being manufactured to meet the specifications that we asked for and that are required. There's not reason for us to be concerned at this point."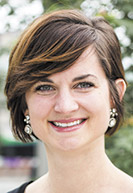 Day
Those 60-foot electric buses are expected to travel at least 275 miles on a single charge—the requirement in the IndyGo bid specifications. But in actual driving conditions in Albuquerque, which also bought 60-foot electric buses built by BYD, an official said the buses are averaging only about 180 miles between charges.
The LA Times investigation found BYD's buses "stalled on hills, required service calls much more frequently than older buses, and had unpredictable driving ranges below advertised distances, which were impaired by the heat, the cold or the way drivers braked."
In a response to the LA Times story that BYD shared with IBJ, the bus-makers disputed the city's driving-range claims, saying the buses "performed as promised" when driven for the full range of the battery.
Bobby Hill, vice president at BYD, said electric-vehicle ranges are an estimate and the actual range can vary widely based on weather, terrain, driver behavior and other factors.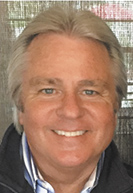 Hill
"A driver can make or break that electric bus," Hill said. As an example, he said, a bus will experience reduced range in cold weather if its driver turns on the heater at full strength.
Not just yet
IndyGo officials believe electric vehicles are the wave of the future, said Bryan Luellen, the agency's vice president of public affairs.
But for the 40-foot buses it needs to order this year—which would replace existing diesel buses—IndyGo could not find electric vehicles that could deliver the 300-mile range the system needs on its traditional routes.
Five companies submitted bids, including BYD. But Luellen said none met the specifications. BYD's shorter buses, for example, get up to 200 miles per charge. Forty-foot buses get fewer miles than the 60-foot models because the shorter buses have only two battery packs; the longer ones have three.
IndyGo is also concerned about having enough trained mechanics to work on the electric vehicles. IndyGo currently has 21 electric vehicles that were converted from traditional buses and acquired locally in 2015. But those are used only during peak rush-hour periods, rather than for all-day service, and therefore face less demand.
That's why the agency's staff plans to recommend to the IndyGo board that it exercise an option from a 2014 contract with Gillig—another bus maker—for 16 40-foot diesel vehicles at a cost of $411,000 each.
"We're committed to delivering reliable service, and that has to come first," Luellen said. "The [electric vehicle] market needs a little bit more time to mature."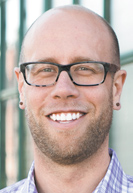 Luellen
He couldn't say how soon the technology might be ready for IndyGo to start ordering electric buses again.
In September, IndyGo expects to start receiving the first 60-foot electric buses it ordered for the city's planned rapid-transit lines. BYD says the buses should get 300 miles on a charge, more than the city required in its request for proposals.
Once the buses arrive, IndyGo will begin a training effort for drivers. That's important because, for example, braking in specific ways regenerates electricity.
BYD has said a lack of driver training is part of the problem in Albuquerque, which had ordered 16 of the buses to serve its new Albuquerque Rapid Transit bus line—known as ART—that was supposed to go into service last fall.
Range concerns
Because the BYD buses don't get the range Albuquerque expected, ART still hasn't gone into service, said Albuquerque transit department spokesman Rick De Reyes.
Albuquerque is set to start its rapid-transit driver training next month. "We think that'll make a big difference," Hill said.
De Reyes is not convinced.
"The buses have yet to be run in a hot summer, with air-conditioning going full blast and with a full complement of people," he said. "I don't think they're ever going to hold 275 miles on a charge."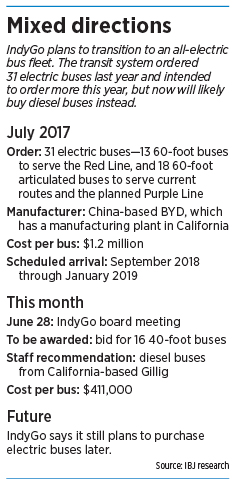 Though range problems were the city's primary concern, the BYD buses had other faults, De Reyes said, including cracks in the outer skin of the vehicle and axles that leaked fluids. The city has been working with BYD to address these problems, he said, and hopes to get the buses partially into service by late fall.
As a fix for the range shortcomings, De Reyes said, BYD has agreed to install charging stations at the end of each bus line so vehicles can juice up without having to return to the main charging station across town.
Based on the experience with the BYD buses, De Reyes said, the city is weighing its options to fill out its ART fleet. The city hasn't yet made a decision but is considering both compressed natural gas buses and clean-burning 60-foot diesel buses, De Reyes said.
The 60-foot electric bus is a new product for BYD, and the first three transit systems in the United States to place orders are Albuquerque, Indianapolis and the Antelope Valley Transit Authority in Lancaster, California.
BYD's U.S. plant is in Lancaster, and recently a BYD senior vice president left that position to take a job as Antelope Valley's new executive director and CEO.
BYD has also provided electric buses to Los Angeles Metro, the nation's second-largest mass transit system, but the first five were pulled off the road after only a few months of service, the LA Times story said.
The newspaper discovered internal emails and agency records that show Metro staff called the buses "'unsuitable,' poorly made and unreliable for more than 100 miles." The story also said that, despite the concerns, the transit agency "awarded BYD tens of millions of dollars more in public contracts."
An evolving industry
Hill said BYD has just more than 200 electric buses currently in service in the U.S., "more than any other manufacturer by far."
According to the American Public Transportation Association, the nation's transit fleets included only about 300 electric vehicles in 2016.
But the electric bus industry is evolving quickly, and by 2030, an estimated 50 percent to 60 percent of new buses will be zero-emissions vehicles, mostly electric buses, said Darnell Grisby, the APTA's director of policy and research.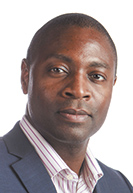 Grisby
"The market is in flux," Grisby said. "The technology is in flux,"
Market demand and environmental regulations are pushing the industry to improve, he said. More manufacturers will enter the market, and technological advances will increase the range vehicles can travel between charges.
One example is Columbus, Indiana-based Cummins Inc., which expects to debut an electric engine for buses next year. The engine-maker says it will partner with California-based Gillig for a line of electric buses that will have an initial range of up to 240 miles.
Cummins expects to launch an extended-range bus engine in 2020, with other electric-engine applications to follow.
In Indianapolis, both IndyGo and BYD say manufacturing is on track and the Indianapolis buses are still set for delivery in coming months.
Luellen said Indianapolis' situation is different from Albuquerque's, because that city's ART project was on a tighter schedule and it experienced a mayoral transition while the project was underway.
All the same, IndyGo says it built time into its schedule to allow for driver training and vehicle testing, so it can work out any wrinkles before the Red Line goes into service next year.
If the BYD buses don't have the expected range, for instance, one possibility is that they could be put into service on other routes, and other IndyGo buses could serve the Red Line.
"There are a host of contingency plans that we're working through," Luellen said. "It's very, very early. We've identified some potential strategies, but until we know what the issues are, we can't come up with a contingency plan quite yet."•
Please enable JavaScript to view this content.