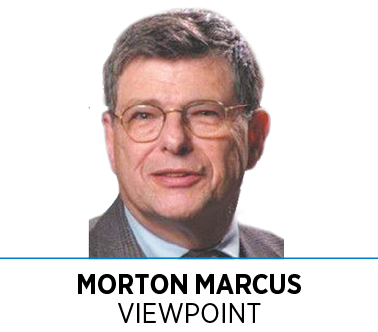 Recently, the Northwest Indiana Economic Forum presented an introduction to its five-year strategy. Most folks will tell you the seven counties in that region (Lake, Porter, La Porte, Newton, Jasper, Pulaski and Starke) have had some tough years.
Some will say it's been rough going since the mid-1970s. But history and its residue were cast aside as the audience of nearly 500 in Hobart was regaled with an impressive list of new investments made recently by existing and relocating businesses. No mention was made of jobs lost, ongoing pollution or wage gains for existing jobs.
Instead, there was a flourishing of optimism, a recognition of a turning point, and declaration that now is the time to "Ignite the Region." Only the pompons and the band with 76 trombones were missing during the finale as business leaders rose to pledge funding for the next steps of the plan.
Setting the stage for this pep rally was Indiana's secretary of commerce, Jim Schellinger, who did a commendable job sounding the keynote. One fact he recited caught my attention: Indiana ranked ninth in the nation by the Tax Foundation in its 2018 State Business Tax Climate Index.
No neighboring state had a higher ranking. Michigan was 12th; Illinois, 27th; Kentucky, 33rd; Wisconsin, 38th; and Ohio, 45th. If you want to know how the Tax Foundation comes up with these rankings, look online for the 82-page report with its strong methodology section written to protect the foundation from embarrassment.
The idea of this index is that a high score translates to a high ranking by firms considering expanding their facilities or opening new ones. The methodology section makes it reasonably clear there is no uncontested, definitive proof of that relationship, but it is consistent with freshman economic theory. Do you need more?
But does a relationship exist between a state's tax-climate ranking and its actual economic growth as measured by gross domestic product? From our primitive evaluation, the answer is no.
The Tax Foundation's scores do not correlate with the average annual percent change in GDP over a comparable period (the third quarter of 2014 through the first quarter of 2018). Match up the foundation's rankings with the rankings of GDP growth over the same period and the results are too weak statistically to be taken seriously.
Specifically, though Indiana secured ninth place with an average score of 5.9 in the foundation's index for fiscal years 2015 to 2018, our average annual GDP growth (1.2 percent) was a middling 29th. New Jersey ranked last in business tax climate (its index value was 3.4), but the Garden State sat right behind Indiana in GDP growth, in 30th place.
We should be thinking about the actual effects of our tax climate, not the imagined possibilities put forward by business partisans.•
__________
Marcus is an economist and former director of Indiana University's Business Research Center.
Please enable JavaScript to view this content.