California has passed a law that requires all corporate boards to include women. Is that an appropriate role for government?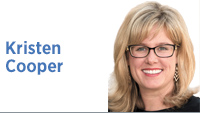 Male dominated boardrooms in California will be making way for women thanks to California Senate Bill 826. By the close of 2019, every publicly traded company headquartered in the Golden State will be required to include at least one woman on its board. In 2021, boards composed of five directors will need at least two women on the team, and boards of six or more will require three. The move not only begins to address long-term structural gender inequities, but it's good for business.
California got it right. Boards should reflect the diversity of their companies' stakeholders. Women invest in, work for and purchase goods and services from those companies. Not to mention 80 percent of purchasing decisions are made by women.
Research shows that gender diversity improves the bottom line. In March 2018, McKinsey & Co. reported that companies in the top quartile for gender diversity on executive teams were more likely to outperform their competition in two areas: profitability and value creation. Other recent research shows that instances of corruption decrease when women are in leadership positions. Female leaders boost organizational improvement by developing staff, clearly defining expectations and rewards, serving as role models, motivating people in inspirational (as opposed to tyrannical) ways, and encouraging more participatory decision making instead of leaving it up to an individual.
Less than a month ago, I heard a local executive make a claim (while speaking on a panel about gender equality) that it was the responsibility of the human resources department and outside recruiters to build diverse teams by sourcing and hiring women. A positive step toward inclusivity, certainly. However, when asked (twice) about the company's strategy for identifying, mentoring and training current female staff for future senior level positions, he was unable to answer the question.
If your company doesn't have a plan in place to identify, mentor, train and sponsor women as future leaders, it's time to develop one. Innovative companies looking to attract the best talent need to create internal programming for employees to learn the necessary skills to be considered for positions in the C-suite and on for-profit boards. There are plenty of qualified women prepared to take on a role in the C-suite or board room, and with intentional training programs in place, there will be many more.
We also need more male board members to go through diversity training to better understand how women and minority groups have been marginalized. Male board members need to understand that women do not need to be trained to lead like men. Gender stereotyping—both conscious and unconscious—distorts how both men and women value and develop certain types of leadership traits. An annual retreat around diversity and inclusion will not sufficiently change how men in positions of influence communicate with and about women. If you don't practice training your mind to see inequality and learn how to engage in meaningful conversations that prevent and eliminate exclusionary behavior, old habits continue.
Regardless of whether Indiana follows California's example, public and private boards should take this opportunity to include more women on their boards. In the #MeToo era, female consumers are more conscientious about buying from companies that support women. Women board members can also help businesses attract employees, retain customers, and increase profitability. It's time to have women on every board in Indiana.•
Click here for more Forefront columns.
__________
Cooper is the founder and CEO of The Startup Ladies. Send comments to ibjedit@ibj.com.
Please enable JavaScript to view this content.