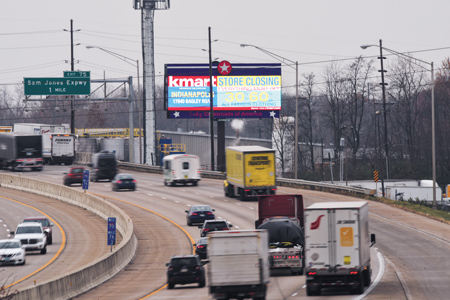 Digital billboards seem poised to make an official entrance in Marion County soon—but almost no one, including the sign industry, is happy about it.
A plan advanced by Mayor Joe Hogsett's administration would lift Indianapolis' current ban on digital billboards in favor of a cap-and-trade-like system that would force sign companies to take down existing static billboards in order to participate in converting to digital billboards.
Despite vocal opposition from neighborhood leaders who view the proposal as being too friendly to the billboard industry, the Metropolitan Development Commission approved it unanimously Dec. 5.
And now the measure heads to the Indianapolis City-County Council, where opponents see their last opportunity to alter it.
The city currently has four digital billboards: two at the Indiana State Fairgrounds on state-owned land that's exempt from city zoning control and two on Interstate 70 that are permitted as a result of a 2017 lawsuit settlement. If the ordinance passes, the city could eventually see 65 more digital billboard faces (a face is one side of a two-sided billboard), albeit limited to I-465 and its outer spokes.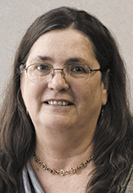 Andrews
"It seems to be a nice Christmas gift to the billboard companies," said Pat Andrews, a director for the Marion County Alliance of Neighborhood Associations. "The neighborhoods are totally united that this isn't good enough."
But what neighborhood leaders see as a sweetheart deal the sign industry sees as onerous.
"The state of the ordinance as it is now, as restrictive as it is, is as far as we as an industry are willing to go to participate in this voluntary program," said Daniel McClendon, real estate manager for Indianapolis-based Fairway Outdoor Advertising.
Out of the nearly 700 current billboard locations in town, just 58 would be eligible for conversion to digital, because of the proposal's restrictions against locating billboards in neighborhoods or historic districts, or near schools, churches or parks.
As the two sides argue, the Hogsett administration finds itself alone in the middle.
"Sometimes, that's the best sign of a compromise," said Emily Mack, Department of Metropolitan Development director. "In my heart of hearts, I would give anything if everybody would be happy. This was not one of those scenarios where everyone was going to be happy."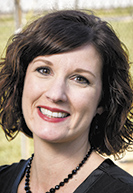 Mack
Rather than sidestepping the contentious issue, city officials say they face pressure to update the city's digital-billboard policy as courts across the country—from New Jersey to South Dakota—have struck down digital-billboard bans, citing the First Amendment.
However, courts have also sided with municipalities and upheld bans in plenty of instances, such as in Arizona and California.
Thomas Cook, Hogsett's chief of staff, said he feels a responsibility to lessen the city's exposure to expensive lawsuits.
This proposal is an attempt to mitigate that risk, he said, while getting something neighborhoods and city officials want: "fewer billboards in neighborhoods than there are today."
Otherwise, he said, the city will keep having undesirable outcomes as its ordinance is challenged in court. He pointed to a 2015 lawsuit against the city from Indianapolis-based GEFT Outdoor LLC. A settlement two years later resulted in the conversion of two I-70 billboards to digital.
"The city is trying to reduce billboards, and do so in a way that doesn't create a significant or debilitating budget burden," Cook said.
Changes ahead?
The Hogsett administration's proposal might see big changes from the City-County Council, where a bipartisan group of councilors appears sympathetic to the neighborhood leaders' concerns.
Council Vice President Zach Adamson said councilors will discuss in the coming weeks their options for modifying the proposal. At least 11 of the 25 councilors have expressed reservations so far.
"I have always been of the frame of mind that I don't like billboards of any kind," Adamson said. "I find them to be gratuitous visual spam. We're looking at what possible modifications we could make."
Republican Jefferson Shreve, formerly a member of the Metropolitan Development Commission, said digital billboards are an inevitability, but that he supports revising the proposal.
"I think digital billboards are going to be part of our landscape and we want to be part of the evolution," Shreve said. "I think we ought to leverage the industry to get the most desirable outcomes."
Councilor Jason Holliday, another Republican who has expressed reservations about the proposal, said that, with changes, he "would hope it's possible to get something that everyone can live with."
Neighborhood leaders—many of whom would prefer keeping the ban in place—have ideas about what they could live with.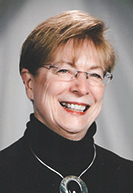 Keinle
First, they believe the city's proposed 2-to-1 ratio for swapping out static billboard faces for digital faces is too low compared with those in peer cities. For instance, St. Paul, Minnesota, has a 6-to-1 swap-out ratio. St. Petersburg, Florida, has a 7-to-1 ratio; Dallas' ratio is 3-to-1.
The city is also proposing a 4-to-1 ratio for new construction of a digital billboard.
"We came to the table in good faith to negotiate something, but you don't go from absolutely no digital billboards to a sign ordinance that allows one of the worst swap-out rates in the country," said Marjorie Keinle, immediate past president of the Historic Urban Neighborhoods of Indianapolis, a group that represents 25 historic neighborhoods.
Mack said the city chose a 2-to-1 ratio to motivate sign owners to remove as many signs as possible. The city estimates that 100 to 200 signs could come down as a result of the proposal.
No one's happy
The neighborhood leaders also want a lower cap on the total number of billboard faces that could be eventually converted.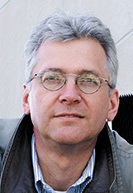 Chilluffo
"Why 65?" said Garry Chilluffo, current HUNI president. "Why not 30? The city doesn't really come back with any justifiable answer."
In a Nov. 7 Metropolitan Development Commission meeting, the city's principal planner for code revision, Shannon Norman, admitted the figure was a subjective call: "It's not a precise calculation or equation, but it's not arbitrary."
Neighborhoods also are displeased with how the proposal would be enforced. An initial version required annual registration of all billboards in the city. Fees from that would have generated funding for a full-time employee at the Department of Business and Neighborhood Services to enforce billboard rules.
That annual-registration requirement was eventually removed. Mack said the city believes it can adequately enforce the ordinance without one.
Chilluffo said eliminating the annual registration fee is akin to "putting the wolf in the henhouse."
"Are the signs too bright? Are the images moving after eight seconds or longer? The people need someone enforcing compliance," Chilluffo said.
The billboard industry has a variety of beefs, as well.
For one, the proposal's restrictions on digital billboard locations are too tight, McClendon said.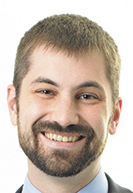 Cook
"We are being pushed into the very narrow confines of select areas," he told MDC members at the Dec. 5 meeting. "I would venture to guess adult entertainment establishments are being treated better than billboards in where they are allowed to be located."
The billboard industry also vehemently opposes a higher swap-out ratio.
"The further this goes from its current version, the further we get away from being willing to take down structures and see the billboards come down in the neighborhoods," McClendon said.
It is unclear how much the Hogsett administration would protest changes to the proposal. Cook said that, "as changes are suggested, we can both address them as a matter of administrative policy and matter of constitutional law."
One thing is clear, Chilluffo said: "This is not going to go down without a fight."•
Please enable JavaScript to view this content.