The clock is ticking for Boone County officials to decide whether they'll increase local income taxes to pay for a proposed $45 million to $50 million jail expansion and justice center to alleviate overcrowding that leaves many prisoners sleeping in plastic cots on cell floors.
The Boone County Board of Commissioners and the Boone County Council are working on different timelines—even with a looming deadline for action this year—on a proposal that will address capacity concerns at the 29-year-old Boone County Jail in Lebanon.
At issue in part is the scope of the project and the cost to Boone County taxpayers of waiting.
A 2019 study found the jail needs to double its beds by 2040 to keep up with demand. Recent population growth already has some inmates sleeping on temporary cots and county employees working out of storage closets.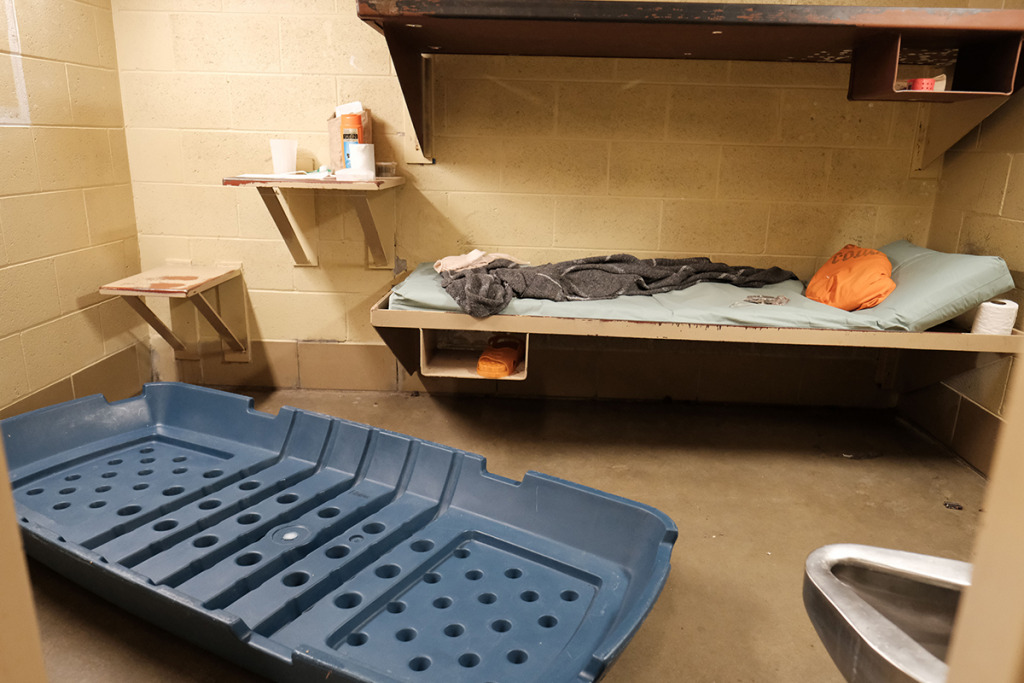 That's led commissioners to propose increasing the local income tax rate by as much as 0.2 percentage points to pay for a 125-bed jail expansion and justice center. But it's unlikely a justice commission the county council formed last month to investigate the idea will finish its review of the project so the council can vote before an Oct. 31 state deadline for imposing the tax next year.
If time runs out, the project could be delayed until 2023 and the cost could increase as little as $1.5 million or as much as $12 million—depending on who's doing the estimating.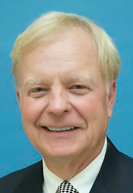 Tom Santelli, president of the Boone County Board of Commissioners, said he would advocate for a delay if he thought that were the right thing to do—but it's not.
"If I saw any way to kick it back and it not impact our community in a dramatic way, I'd be the first one to do it," Santelli told IBJ. "But we are not in that position."
He said if the council approves the tax hike and the project now, the county could lock in interest rates of about 2%, avoiding increases in interest rates expected as the economy rebounds.
Boone County Commissioner Jeff Wolfe said the board consulted a financial analyst who projects the federal interest rate will increase about 1 percentage point before the end of 2023, which would add another $5.6 million to the project's cost. And that's before inflation and other costs are considered, which he said could inflate the total cost to $12 million over the life of a 20-year bond.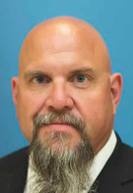 "If we don't get this project done when we've got 2% financing and we kick the can down the road to 2023, this project will be 20% more expensive in capital outlays," Santelli said.
But Elise Nieshalla, president of the Boone County Council, said the council has consulted its own sources in the banking industry and projects interest rates are more likely to increase by only a quarter- or half-percentage point over the next year.
She said that would bring the additional costs closer to $1.5 million.
"To myself and some of the other council members, that is a reasonable amount of risk to be able to take to be sure that we are funding a project that needs to be built," Nieshalla said. "The county council understands the sense of urgency around this project, and we're working hard to balance that with the responsibility of—as the saying goes—measuring twice and cutting once."
Consensus on more beds
The Boone County Sheriff's Office and jail at 1905 Indianapolis Ave. opened in October 1992. Its 110 beds served a county with roughly 35,000 residents.
That incarcerated population grew as more and more people moved to Boone County—so much so that the jail had to double the number of bunks in its cells in 2007 to have enough beds for 214 inmates.
Boone County now has roughly 71,000 residents, and everyone in the jail is feeling the squeeze.
Beyond the increase in the county's population, Santelli said, other factors are contributing to the jail's overcrowding. There are more Boone County officers to make more arrests, a state law enacted six years ago relegated more felony offenders to county jails, and the state has imposed requirements that prohibit juvenile arrestees from being housed with adult inmates before trial, limiting how the existing jail's footprint can be used.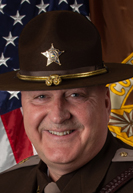 Monthly population counts at the jail show the number of inmates has regularly outpaced the state-mandated occupancy limit, which Boone County Sheriff Mike Nielsen said is 184 people.
The highest population recorded at the jail was 246, made possible by the addition of plastic cots laid on the cells' floors.
"The challenge we have is that we cannot classify prisoners or inmates coming into our facility, which means there's a chance we would wind up putting a violent offender with a nonviolent offender. Predator, prey is another descriptor that's used," Santelli said. "That's not a good situation to have."
Nielsen said overcrowding can open the county to litigation from multiple sources, including inmates—whom he refers to as clients—or organizations like the American Civil Liberties Union.
"Our jail is probably one of the most liable businesses we have in our county, so we've got to do a better job of taking care of our clients that are entrusted to us from a medical and housing standpoint," Nielsen said. "Frankly, it's just not the right thing to do to crowd these folks into a cell area."
That's never been truer than during the pandemic, he said. The county began restricting its jail population in April 2020 to cut down on transmission.
Once those restrictions are lifted, Nielsen said, he expects the jail's population to quickly surpass 240.
That's the high-water mark, when the county starts sending inmates elsewhere—to Allen County, for example—at a cost of $40-$60 per day per inmate, plus the cost of sending two corrections officers to retrieve inmates each time they must appear in court.
"It truly does have a financial impact on the county when we have to deal with situations like that," Nielsen said.
Columbus, Ohio-based construction engineering company DLZ conducted a jail feasibility study for Boone County and presented its findings last year to show that the jail would need more than $55 million in investments and a total of 412 beds to satisfy the increasing jail population by 2040.
Nielsen is proposing fewer beds be added than DLZ, and county officials agree in part thanks to success Boone County has had with programs that prioritize rehabilitation instead of, as Wolfe called it, "warehousing people."
"Things have changed so much in the way we do incarceration versus treatment," Lamb said. "That study didn't show a real accurate picture of what we might need in the future."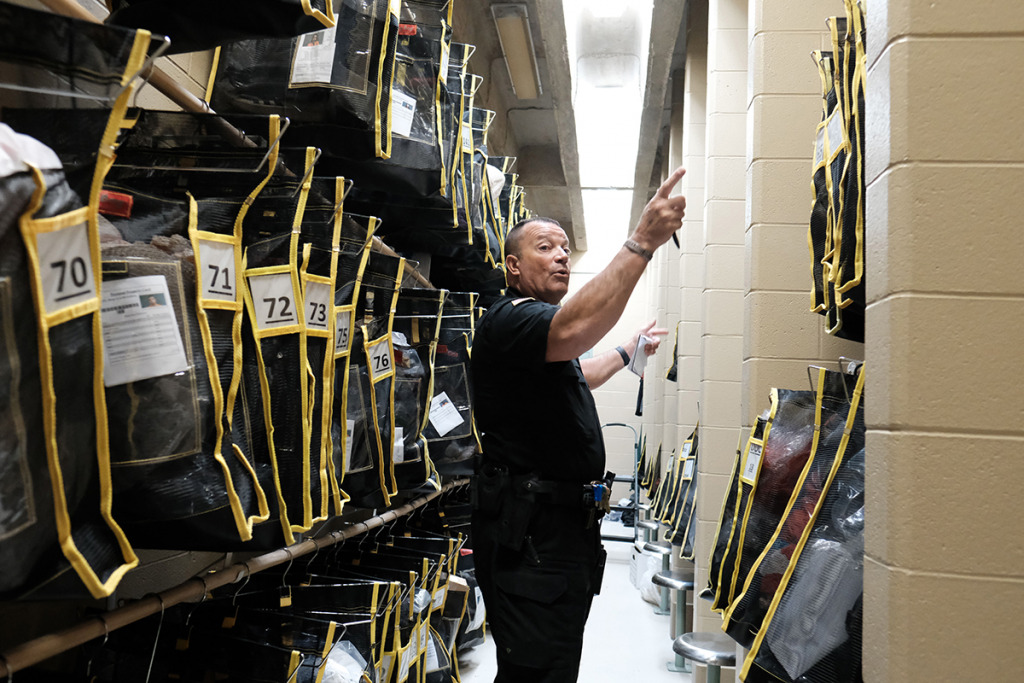 Beyond beds
As a result, the commissioners' proposal is not just about increasing the number of beds. They've worked with Nielsen to envision a justice center that provides wraparound services meant to keep more offenders out of jail.
The proposal includes additional room for new work release programs and an upgraded infirmary, as well as space for the county's mental health and addiction programs that are currently so cramped, inmates are "seeing doctors, counselors and psychologists in closets."
Lamb said the council agrees that those programs are important but said counselors have unanswered questions about the space and money needed to properly house those activities.
"I'm responsible for the taxpayer's dollar, and I'd like to know more about the project before we sign off on a tax to do that," he said. "I'm not trying to say they don't have a good understanding of what they're trying to accomplish—I think the council and the community in general need to understand it better so we're on the same page on this investment."
The justice center proposal also seeks to create efficiencies by moving community corrections, probation and the Boone County Prosecutor's Office from downtown Lebanon to the new jail.
It would also have space for the coroner and morgue.
"There might be some minor disagreements on what offices should be covered at this facility, or what the future of those offices are," Wolfe said. "The county as a whole has space needs. We're not building a jail for tomorrow; we're building a jail for 15-20 years from now."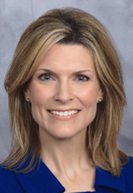 Nieshalla said it wasn't until the mid-September council meeting that she saw those proposed uses matched up with a preliminary layout.
There are still important outstanding questions—including details about precisely how the square footage would be used—but those might not be available before the deadline to approve an income tax increase so that it is collected starting in January.
"We need the time and the details upon which to base our due diligence," Nieshalla said. "And at this point, we don't have the details to provide that due diligence."
Nieshalla said she's looking forward to engaging in further constructive dialogue and reaching an agreement based on a complete understanding of the scope and details of the project, as is the purpose of the new Boone County Justice Commission. Though she couldn't say how members of that commission will be chosen or who they might be, Nieshalla said that body and the council will exhaust all options for funding.
"I'm not getting into the hypotheticals about how this will be funded until the Justice Commission does its work, but I will do everything I can to find other sources to avoid a tax increase," she said.
Lamb said discussions about the project and its financing are happening hourly so everyone can move as quickly as possible.
If the Boone County Justice Commission were to convene and ultimately approve the commissioners' proposal before Oct. 31, Wolfe said construction on the project could begin late next spring so the facility might be complete a year later.
"If you visit the jail and see what they're dealing with, there are needs and they need to be addressed as soon as they can. You've got the pressure of the financial side, and the pressure of the needs that we have," Lamb said. "The council understands that. I think that we're much closer than what it feels like."•
Corrrection: This story has been changed to correct the proposed tax rate to 0.2 percentage points and to say that banking executives have advised county officials that interest rates for a construction project are likely to increase by only a quarter- or half-percentage point over the next year, not two years as originally reported. You can see all our corrections here.
Please enable JavaScript to view this content.