Security-products maker Allegion Plc has hired Luis Orbegoso to serve as the Carmel-based leader of its Americas division.
Wednesday was his first day on the job.
Based in Dublin, Ireland, Allegion has its North American headquarters in Carmel. The company has more than 11,000 employees worldwide, including more than 1,300 in central Indiana.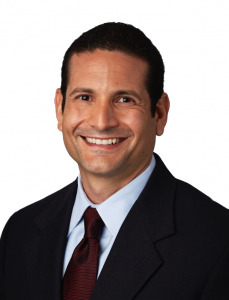 Orbegoso, 50, comes to Allegion from Memphis, Tennessee-based American Residential Services, which operates a U.S. network of plumbing, heating and air conditioning businesses under the ARS/Rescue Rooter name. He served as president and chief operating officer at that company from 2017 to 2020. Before that, he was president of ADT Business at the company now known as ADT Inc.
Orbegoso earned a bachelor's degree in mechanical engineering from the University of Cincinnati and an executive MBA from Northwestern University's Kellogg School of Management.
Allegion has recently made some shifts in its executive ranks related to a previously announced corporate reorganization in which it consolidated its Asia-Pacific and Europe/Middle East/India Africa units into one business unit called Allegion International. The company now has two divisions: Allegion International and Allegion Americas.
Carmel-based executive Tim Eckersley, who had led Allegion's Americas division, became the leader of Allegion International on Jan. 1. Orbegoso is now stepping into the job that Eckersley previously held.
Both Eckersley and Orbegoso report directly to Allegion's chairman, president and CEO, David Petratis.
Please enable JavaScript to view this content.