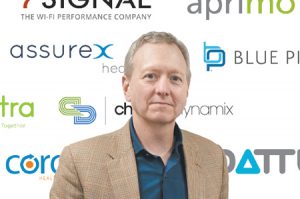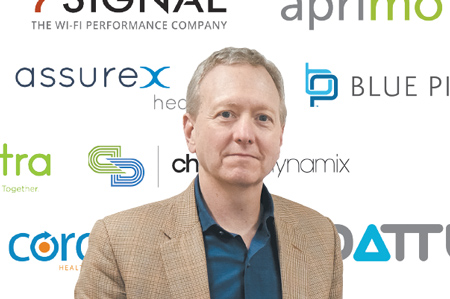 Allos Ventures, an Indianapolis-based venture capital firm focused on Midwest technology companies, on Thursday announced it closed its Allos III fund at $52 million.
In January 2019, Allos announced it had raised $40 million for Allos III. Allos officials said they will no longer be adding to the fund.
Allos III, company officials said, continues the firm's focus on investing in early-stage software and tech-enabled business service companies.
Allos, which is led by venture capital and software-as-a-service veterans Don Aquilano, John McIlwraith and David Kerr, has been one of the most active venture capital firms in Indiana since its founding in 2010.
Allos raised $23 million for its first fund, Allos I, in 2010, and $40 million for its second fund, Allos II, in 2013.
With its third fund, Allos officials said they plan to invest in 15 to 18 Series A rounds and 10 to 12 seed-funding rounds. About 5% of Allos III will go toward seed-stage companies, Allos officials said. Allos III, firm officials said, has the potential to help anywhere from 25 to 30 high-growth tech companies across the Midwest.
The Allos III fund has already invested in eight companies: Cincinnati-based Abre.io; Pittsburgh-based BlastPoint; Madison, Wisconsin-based Curate Solutions; and Indianapolis-based 120WaterAudit, Docket, Encamp, Perq and Sharpen.
Of the $52 million, 15% to 20% has already been invested in those eight companies, Allos officials said
"With our third fund, we're focused on continuing to support high-growth, Midwest software companies, as well as expanding our portfolio to new areas of the Midwest and entrepreneurs," Aquilano, co-founder and managing director, said in written remarks. "The Midwest ecosystem is thriving and has matured significantly since we launched Allos a decade ago. Experienced entrepreneurs and founders with deep subject matter expertise are at the heart of our investments—companies able to scale rapidly and attract top talent from across the country."
The investments are a mix of Series A investments led or co-led by Allos and seed-stage investments, Allos officials said, and most included co-investors from across the country.
In addition to the close for Allos III, Allos has experienced several milestones throughout 2019. Following three consecutive years of being named the most active venture investor in Indiana by CB Insights, in April 2019, Allos was named the Indiana Investor of the Year at the TechPoint Mira Awards, an event honoring the best of tech in Indiana. Last summer, Allos moved into a new, bigger headquarters in Broad Ripple.
Please enable JavaScript to view this content.