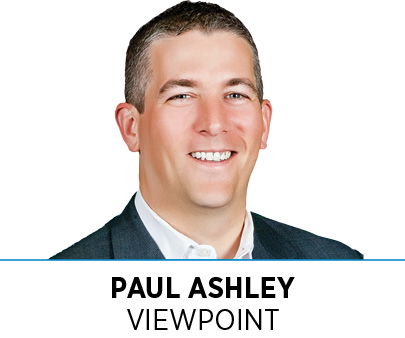 For employers, health-benefits renewal season is always challenging. Human resources teams and company leaders need to address various considerations:
◗ Program costs vs. benefit features.
◗ Working through carriers or going the self-funded route.
◗ Eating cost increases or passing them on to employees.
Of course, this year, these decisions—like everything else—are colored by COVID-19.
This challenge will be made worse if, as too often happens, employers, carriers and employees attack it as a win-lose/us-them proposition in which everyone else is the enemy. Instead, we all need to recognize everyone's difficult situation and seek a win-win-win solution. And, in that process, we need to see a model for entering the post-pandemic period.
The insurance carrier typically prepares for a year-end renewal season by reviewing data from a 12-month period from July to June, using that information to set rates, design plans and so forth. But July 2019 to June 2020 hardly reflects a "normal" year. Not only do COVID-related caregiver visits, hospitalizations and so forth skew the data, but so do their effects on other care. For example, many elective procedures were deferred, and a lot of preventive care ground to a halt.
What's the effect? Claims were artificially low in 2020, and it's likely that, as a result, there will be a post-pandemic surge in postponed procedures and care. Unfortunately, conditions might have worsened in the interim, and that can lead to increased morbidity or more expensive treatments. Add in the lack of knowledge about when we might have a vaccine and what it will cost, and carriers are understandably unsure of what lies ahead.
For employers, health benefits can seem like a black box even in the best of times. The pandemic made things even more confusing. For example, back in August, some employers received premium refunds; now, they're hearing that they'll likely face a cost increase. Two months ago, they got money as a result of ACA guidelines on minimum loss ratios; now, they are being told they're not paying enough. It's easy to see the frustration.
And how are employers responding? Some are switching carriers. Others are looking into self-funded plans. Many are investigating high-performance, narrow-network solutions.
Employees likely sit in one of three positions. One, they might get the same or better plan with no extra cost if the employer decides to eat added expenses. Two, they might be asked to pay some or all of an increase. Or, three, they might find that their benefits have changed because the employer found ways to maintain payroll-deduction levels by tinkering with the plan. For instance, plan features might be eliminated or reduced, or premiums, deductibles and co-pays might be increased.
Of course, employees tend to prefer the first scenario, but most are familiar with scenarios two and three.
So what's the point of this exercise? I hope it leaves us with a realization that everybody in this process is living with unprecedented uncertainty and legitimate concerns. In that way, this benefits season is a reflection of virtually everything in our workplaces and marketplaces. As a result, it can give us a sense of what it will take to work through the other challenges that lie ahead: empathy, a sense of shared purpose and the understanding that there is no "them." There's only us, all in this together.•
__________
Ashley is senior vice president of First Person.
Please enable JavaScript to view this content.