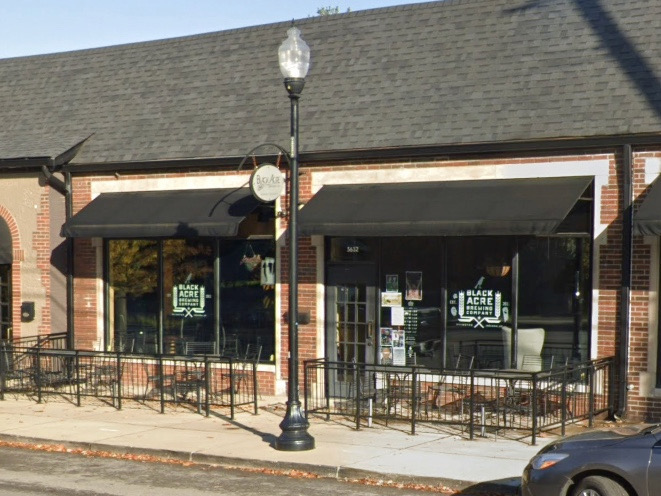 Black Acre Brewing Co., a beer maker closely identified with the Irvington neighborhood during the past decade, is going out of business.
The company announced Monday that its operations will cease on Feb. 4, a date that coincides with Black Acre's 11th anniversary.
Holly Miller said she and fellow co-owners Justin Miller and Stephen Ruby decided that Black Acre had run its course as a business.
The company's original tap room at 5632 E. Washington St., an outdoor beer garden at 5529 Bonna Ave., and a speakeasy-style bar at 130-1/2 N. Delaware St. will permanently close.
The Washington Street location reopened after being damaged in a December 2019 fire.
"The last couple of years have been hard, with COVID and our tap room burning down," Holly Miller said.
Known for its Saucy Intruder rye IPA, Black Acre will shutter its Bonna Avenue production facility. Miller said the company is in discussions to sell its equipment.
Black Acre announced plans for a restaurant in Zionsville, to be called Corvus, in 2019. The location did not open.
"We know we are incredibly lucky to have been able to be a part of the vibrant community here," Black Acre's ownership wrote in a Facebook announcement. "We've laughed together. We've cried together. We've survived floods, fires, and plagues together. We've had lots of tasty beers together. We are really going to miss it."
The company sold spirits known as Wilderland Distillery, a brand the company co-owned with Galen Pejeau. Miller said she expects Pejeau to continue making Wilderland products.
Meanwhile, the fate of Indiana City Brewing Co. is expected to be determined next month. If Indiana City isn't sold to new ownership, an auction of the company's equipment is scheduled Feb. 2-9.
Miller encouraged Indianapolis residents to support local breweries.
"The people making beer in your neighborhood are the ones who give back to the community the most," she said. "They make such a big difference where you live."
Please enable JavaScript to view this content.