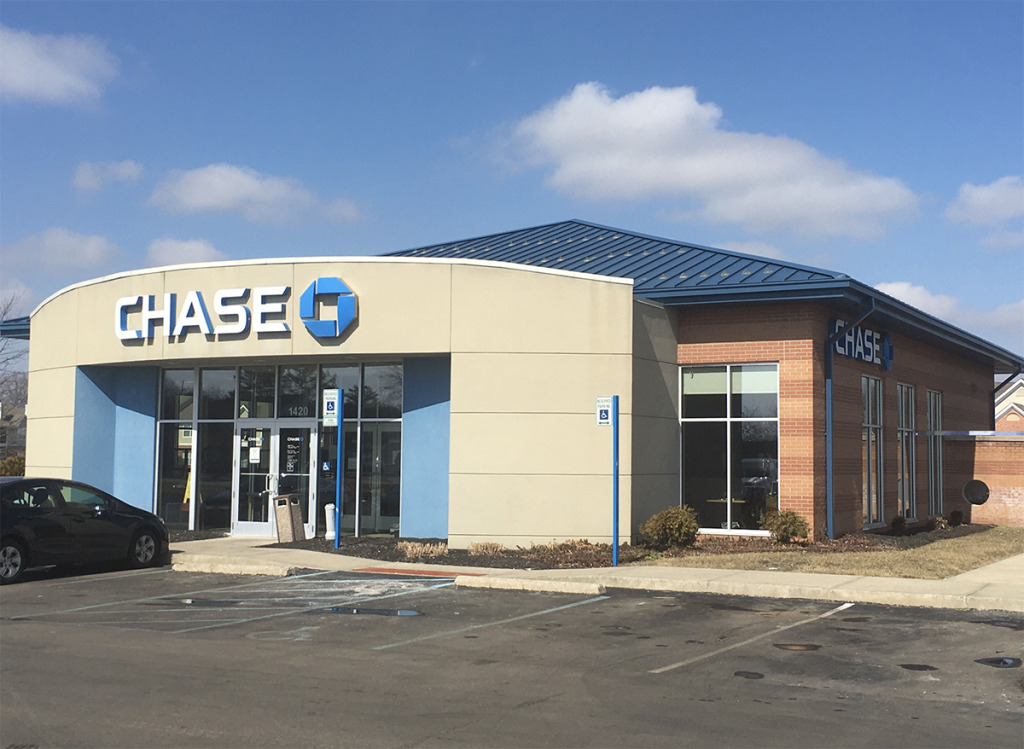 Rooftop solar panels are coming to JP Morgan Chase's Indianapolis-area bank branches as part of the company's wide-ranging environmental plans.
Since mid-February, permits have been filed for rooftop solar panel installations at 17 Indianapolis-area Chase locations. The bank has 61 branches in Indianapolis and the surrounding counties, including 34 in Indianapolis.
The installations are happening at Chase branches across the United States, and each installation will provide 30% of that branch's annual power needs, Chase spokeswoman Carlene Lule said.
Lule confirmed that panels will be installed at the 17 local branches, but said the bank is not yet prepared to release details about when the installations are taking place or how many total Indianapolis-area branches will receive solar panels.
Chase launched the solar project last year at its Polaris corporate center in Columbus, Ohio, where nearly 10,000 employees work, Lule said.
When that installation is complete, The Columbus Dispatch reported last year, it will be the second-largest commercial solar installation in the world, behind only Apple's campus in San Jose, California.
The solar installations are part of a larger effort at Chase, which is the largest bank operating in the Indianapolis area as measured by deposits. Chase is the second-largest bank in the United States, behind Bank of America.
Those efforts include Chase's commitment to becoming carbon-neutral in the operation of its corporate buildings and branches, including emissions related to employee travel.
Last year, the bank also committed to providing $50 billion in financing for green energy initiatives.
Among its other efforts, the bank also established the Center for Carbon Transition last year to help its clients with sustainability-related financing, research and advice.
The 17 local branches for which Chase has secured solar-panel installation permits to date are as follows:
Brownsburg: 1000 E. Main St.
Carmel: 14801 Thatcher Lane, 13085 Pettigru Drive
Fishers: 9820 E. 116th St., 11433 Allisonville Road, 9601 Lantern Road, 11610 Olio Road
Franklin: 1600 N. Morton St.
Greenwood: 1225 S. Park Drive
Indianapolis: 4860 W. 56th St., 3501 Lafayette Road, 5701 Castle Creek Parkway North, 9991 E. Washington St., 1420 W. Southport Road
Lawrence: 11735 Fox Road
Mooresville: 135 Fields St.
Plainfield: 807 Southfield Drive•
Please enable JavaScript to view this content.