When families hunkered down at home as the pandemic struck 18 months ago, Adventures Child Care in Greenwood was left with few children to care for.
Now that many parents are returning to work in person, the day care center is facing overwhelming demand for its services, with children on year-long wait lists.
The quick turnaround has left child care centers across the state scrambling to find enough workers to meet demand and parents struggling to find a child care provider with a vacancy.
Nearly half of the state's care facilities shut down temporarily at the height of the pandemic because enrollment was low, and more than 700 never reopened, either directly due to the pandemic or for another reason, according to data from the Indiana Early Learning Advisory Committee.
At Adventures Child Care, enrollment numbers hit a pandemic low of 20 to 50 children a day, said Director Erin Sinders. Now, 125 children are enrolled, putting the center at capacity for its current staffing. For the first time in 17 years, there is a wait list in every classroom, Sinders said.
"I have parents calling, and they don't even want to come in; they just want to enroll or get on a wait list. They're like, 'We don't need to see it; we just need to get on a wait list somewhere,'" Sinders said. "I had a couple of them call me saying, 'I'm just getting on a wait list every place I call because I need care.'"
A lack of access to quality child care was already an ongoing battle across the state, and the pandemic has heightened the problem, said Maureen Weber, president of Early Learning Indiana.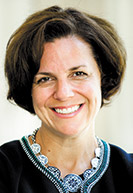 The not-for-profit, which partners with the Indiana Family and Social Services Administration, released a study this month reporting that, on a scale of zero to 100, the state as a whole scores 60.6 in child care access, and 86% of counties have inadequate access to care or a lack of quality options.
"We have a very significant portion of the state that's considered a child care desert," Weber said.
A child care desert, as defined by the Center for American Progress, is any census tract with more than 50 children under 5 years old with either no child care providers in the area or so few options that there are more than three times as many children as licensed child care slots.
Statewide, Indiana has a population of roughly 500,000 children under the age of 6, and a child care capacity at just more than 164,000, following pandemic closures, according to yearly data collected by the Indiana Early Learning Advisory Committee. Of those children recorded, 64% need some type of care because both parents work.
Johnson County, home to Adventures Child Care, is considered a child care desert. The data collected by Early Learning Indiana shows that the county has three times as many children as child care slots, with a capacity of 2,800, and nearly 8,600 "children who may need care."
Marion County is one of the highest-ranking counties for child care access, with a score of 71.5 and an enrollment capacity of 54,462 with 54,239 children who may need care.
Worker shortage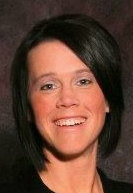 Nicole Norvell, the director of Indiana FSSA's Office of Early Childhood and Out-of-School Learning, said short-staffing is the biggest hurdle all licensed child care facilities face right now.
A lack of staffing then creates smaller capacities for centers because the state requires certain caregiver-to-child ratios.
"Our programs would tell you, they likely could open up more spots for today, but cannot find enough staff to staff those classrooms," Norvell said. "They can't just readily open a classroom unless they have some teachers ready to go."
Norvell said she recognizes child care is a difficult business to work in, with fairly low wages, and that contributes to the struggle to attract and retain a workforce.
Sinders wants to hire at least four more caregivers, but finding help is hard. The center is licensed to enroll up to 160 children, but staffing shortages will likely make that enrollment number impossible to reach.
"Before, we were trying to find makeup hours and stuff for our staff to do just to get them in the building to make sure they got hours and a paycheck." Sinders said. "And now, I'm having to ask my staff to come in on their day off or come in early or stay late because we can't find staff."
While national retail and fast food chains are responding to labor shortages by raising hourly wages, child care centers and other small businesses often cannot follow suit, Sinders said.
"Staff only make so much, and I can only offer them so much, especially as a small business, and they could go to Subway, which is, like, down the street from us, and make $14 an hour," she said.
State trying to help
The state has helped distribute nearly $70 million in federal pandemic relief money and state dollars to help Indiana's child care providers stay open during the pandemic.
That money has gone to grants specifically to offset operating costs, including hiring stipends, Norvell said. The state also created a fund for facilities to apply to get money for day care supplies.
The state created the Build, Learn, Grow program, which was just extended through next March, to provide scholarships for families in need of child care during the pandemic.
More than 6,000 families are using the program, and the state has capacity to serve up to 40,000. The scholarships can cover up to 80% of a child's early care and education, summer learning or before- and after-school care. Qualified families include all essential workers, with no income limit, and families with incomes between certain federal poverty levels.
This program is outside the state's already-established child care subsidy, which assists 35,000 families statewide, Norvell said. Build, Learn, Grow is funded by more than $101 million provided to Indiana by the federal Coronavirus Response and Relief Supplemental Appropriations Act.
While much of this assistance is with temporary pandemic-relief money, the state plans to use this funding to first provide stability where it can, then invest in building child care infrastructure to help the system long term.
That could include funding child care information systems, a technology child care facilities could use to help keep track of attendance or send information home to families.
"You may see us make an investment to say, 'We'll help you buy a child care information system so that you can relieve costs that you have and make that more streamlined and then be able to invest those costs into paying your teachers more,'" Norvell said.
Early Learning Indiana is working to create more child care workforce development programs to address staffing needs, in partnership with the Richard M. Fairbanks Foundation. At their Early Learning Centers, they are piloting a 13-week competency-based paid program to attract workers for entry-level jobs in child care.
"It's similar to an apprenticeship. But with a competency-based element, and we think it's going to change the way that this workforce gets trained," Weber said.•
Please enable JavaScript to view this content.