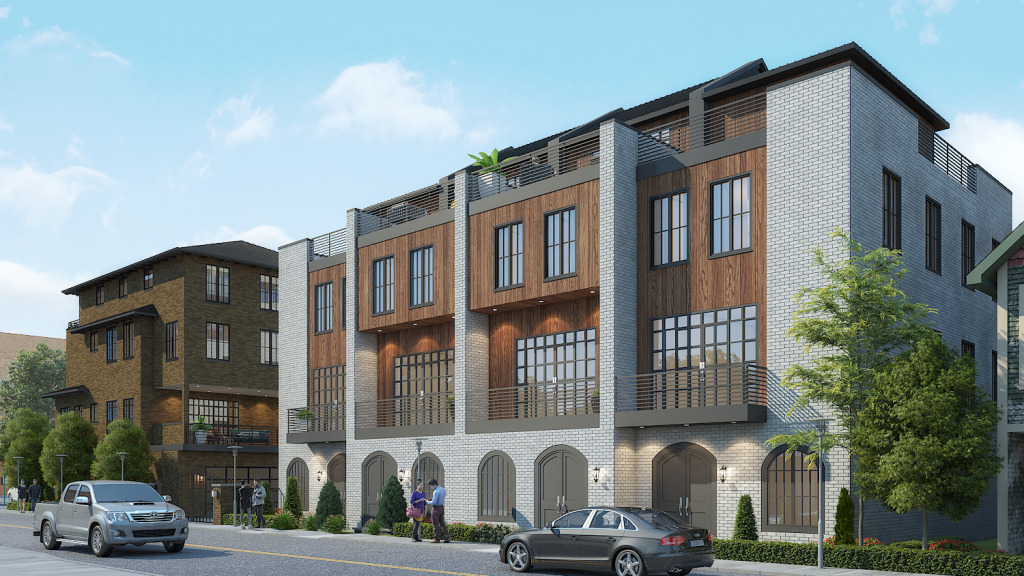 The owner of a long-undeveloped site in downtown's Lockerbie Square is moving ahead with plans to build an 11-unit condominium project.
Fishers-based custom homebuilder Integra Builders has held the one-acre lot at the southwest corner of North Park Avenue and East North Street since January 2020, when previous owner Litz & Eaton Investments LLC sold the site as part of a messy split between the firm's principals.
Integra last week received approval from the Indianapolis Historic Preservation Commission to begin work on the project, called Liberty Place@Lockerbie. It was awarded a two-year extension to an expired certificate of appropriateness—a certification that allows development on a parcel in a historically-designated area.
Integtra Principal Michael Mercho told IBJ on Tuesday that he hopes construction will start in the next two months. He declined to disclose how much the project would cost.
The delay was due to the need to pull necessary permits and receive required approvals for the project, he said.
Integra's plans differ slightly from Litz & Eaton's proposed project, which would have been an $8 million, 12-unit development.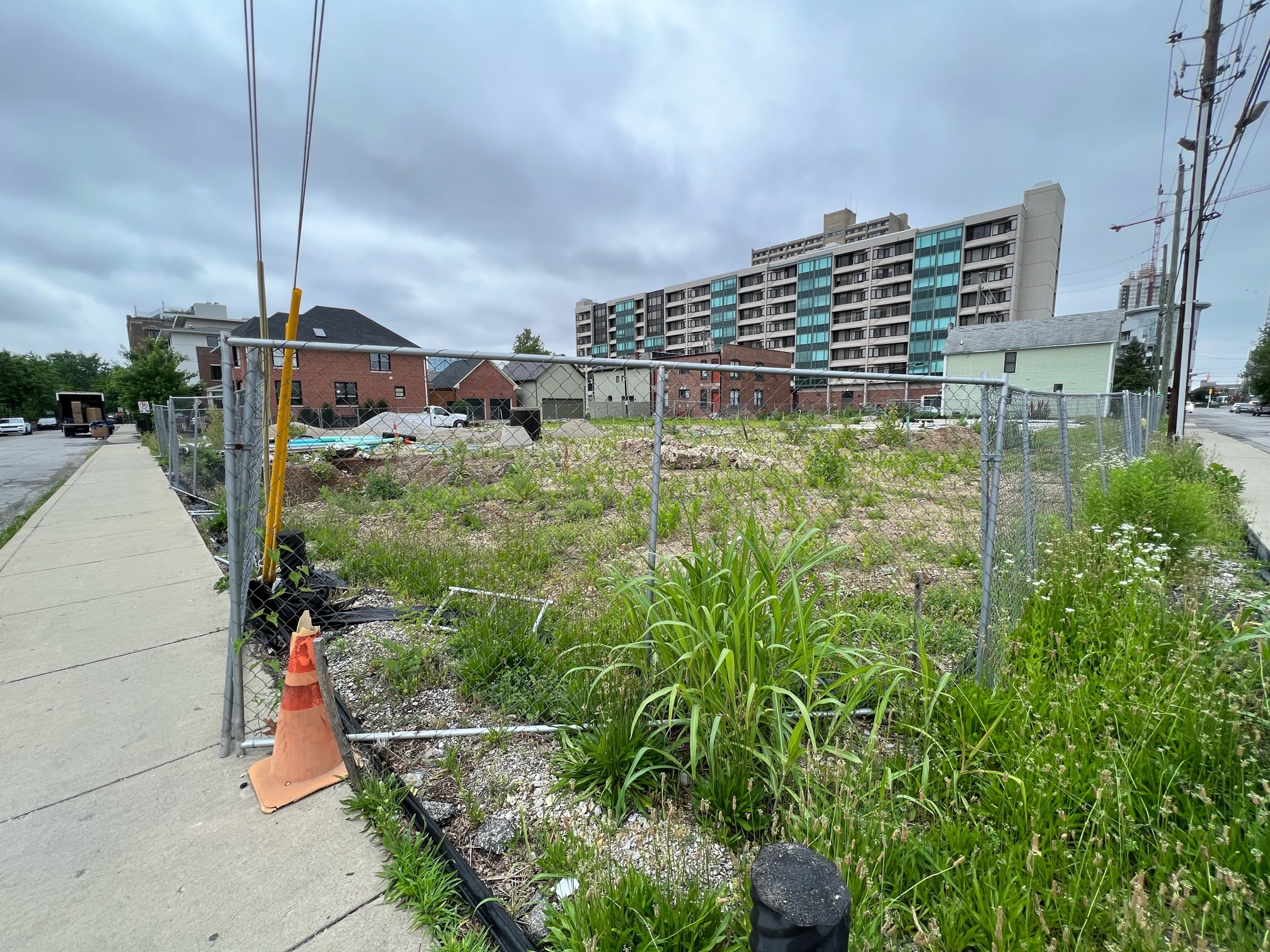 The Fishers firm has built several upscale condo, townhome and custom home developments throughout central Indiana, including several in Fountain Square, Broad Ripple, Fishers, Carmel and Zionsville.
It also acquired Litz & Eaton's Fall Creek Villas at the southwest corner of Delaware Street and East Fall Creek Parkway South Drive, a project that has since been completed.
Integra bought the sites after work stalled amid allegations of financial misconduct between Brad Litz and John Eaton. The breakup spurred a handful of lawsuits against the men, separately and jointly, including one Eaton filed against Litz.
To avoid foreclosure on the Liberty Place project, Eaton and Litz agreed to deed the property to an Integra subsidiary, SIG LLC.
Please enable JavaScript to view this content.