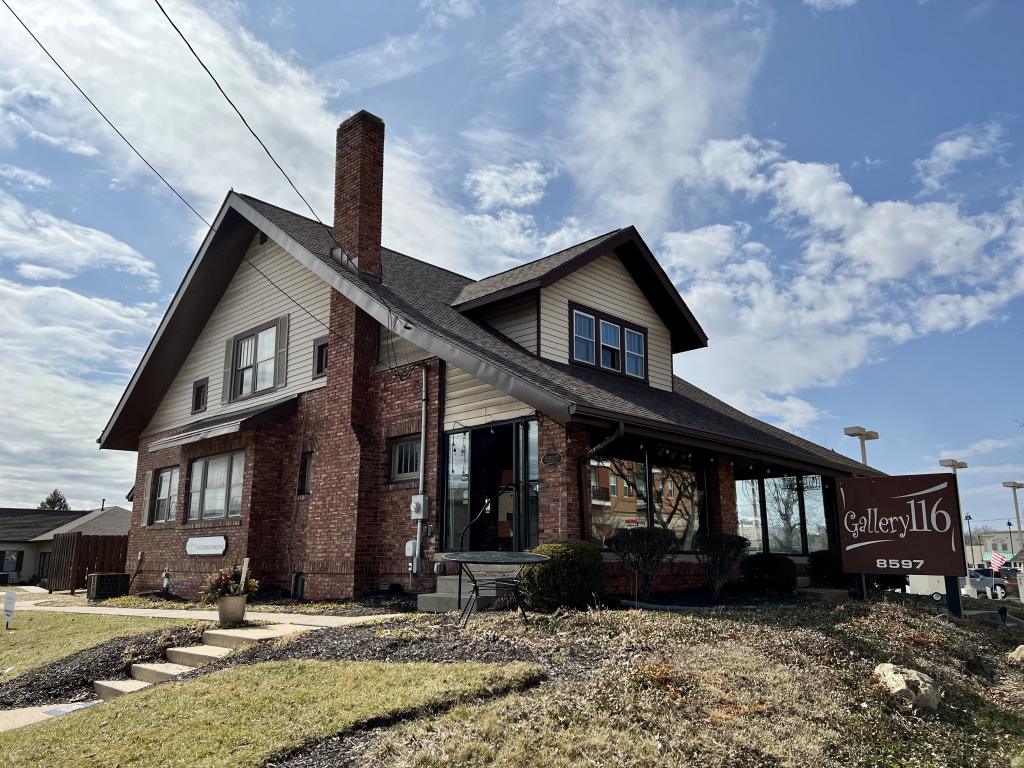 Plant shop and garden center Snakeroot Botanicals, which opened last year in Fountain Square, plans a new location this spring in a building that once served as the Fishers Town Hall.
Laura Johns, who co-owns the business with Patrick Burtch and Mike Angel, said the bungalow-style building, 8597 E. 116th St., will allow Snakeroot Botanicals to have outdoor inventory.
"It's a nice old home," Johns said. "I think it has a lot of character. We will have outdoor space to add more trees and plant starters."
Snakeroot's original store, 1052 Virginia Ave., occupies 2,000 square feet next door to Square Cat Vinyl, the record store where Burtch and Angel are co-owners.
The indoor portion of the Fishers location is 3,000 square feet. From 2002 to January 2022, the building was home to artisan gift shop Gallery 116.
Burtch, who's married to Johns, grew up a few blocks away from the new store. Fishers, now home to more than 90,000 residents, had a population of 7,000 when Burtch moved from Ohio to Hamilton County with his family in the late 1980s.
He said Snakeroot Botanicals began its search for a suburban location at the end of 2021.
Since Snakeroot opened last March in Fountain Square, the store's popular items have included hardy snake plants, large-leafed Bird of Paradise plants and hanging vines.
Burtch said the store specializes in one-on-one conversations to help customers select the correct plants for their environment.
"You're going to get a better pairing for your house here than you would at a big-box store," he said.
In addition to plants, Snakeroot Botanicals sells seeds, garden supplies, planters, books, bulk herbs, apparel, teas and tea accessories and aromatherapy products. It also carries CBD products from Indianapolis-based Heartland Hemp and Supply Co.
Please enable JavaScript to view this content.