Gov. Eric Holcomb has extended the state's order requiring that bars, nightclubs and restaurants remain closed to inside dining through April 6, although they can continue to provide takeout and delivery services.
The move—while expected—extends the pain for a hospitality industry that is reeling from closures that have many eateries on the brink.
Holcomb issued his initial order closing restaurants and bars on March 16, an order that was to stay in place through the end of March. That followed similar orders in Ohio and Illinois.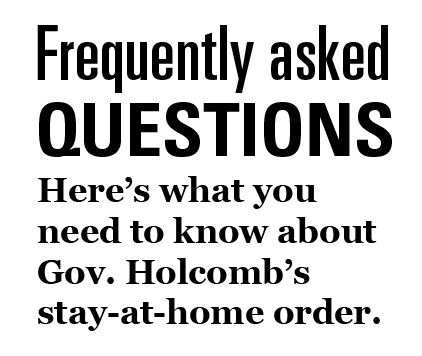 A week later, the governor ordered all non-essential businesses to close and told Hoosiers to stay at home—except to buy food or prescriptions, obtain health care, take care of others or go to an essential job—through April 7.
The orders are part of an effort to slow the spread of COVID-19, the illness caused by the coronavirus, so that hospitals can better prepare for a rise in the number of patients. State health officials say projections show Indiana's COVID caseload could peak in mid-April to mid-May, raising the specter that Holcomb will have to extend both his restaurant and stay-at-home orders at least once more and likely through at least the end of April or even into May.
After the governor's initial order, a number of restaurants immediately pivoted their offerings to take out and delivery options, hoping to do enough business to get by until the pandemic eased and the economy could return to some normalcy. But some of them have now ended those efforts, a few have said they may not reopen.
The Indiana State Department of Health on Tuesday morning said the number of presumptive positive cases for COVID-19 in the state has risen to 2,159 after the emergence of 373 more cases.
The death toll in the state has risen to 49, up from 35 the previous day.
The department reported that 13,373 people have been tested so far, up from 11,658 in Monday's report. The ISDH said the test numbers reflect only those tests reported to the department and the numbers should not be characterized as a comprehensive total.
Marion County reported 964 cases—up 160 cases from the previous day—with 17 deaths.
Please enable JavaScript to view this content.